Lori Vallow didn't just want her estranged husband Charles Vallow dead. She wanted to ruin him financially first.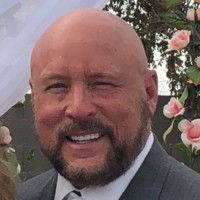 Less than six months from when she first made her threats to Charles, he was both buried and broke.
Law enforcement officers nationwide are trying to locate Lori, most recently of Rexburg, and her new husband Chad Daybell, who fled Rexburg on Nov. 27, a day after Rexburg Police officers went to their townhome to conduct a welfare check on Vallow's children. Family members told police they hadn't heard from the children, 17-year-old Tylee Ryan and 7-year-old Joshua J.J. Vallow, since the end of September.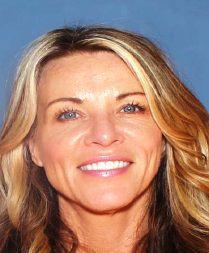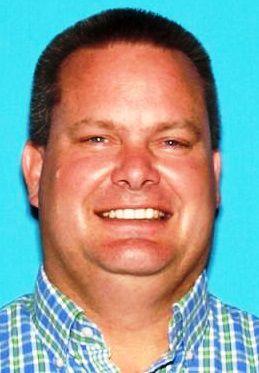 Charles Vallow's sister and brother-in-law, who are J.J.'s biological grandparents, last week offered a $20,000 reward for the children's return.
The events leading up to Lori's most recent disappearance stretch back years, but her actions grew increasingly alarming around the end of January 2019, when she moved out of the Chandler, Ariz., home she shared with Charles, according to court documents. Arizona Republic reporter Chelsea Curtis shared the documents with the Post Register.
On Jan. 29, 2019, Lori called Charles to tell him she was a god sent to carry out the work of the 144,000 at Christ's second coming. If he got in the way of that mission, she would kill him.
The next day, Jan. 30, Charles went on a business trip to Texas. That's when, according to court documents, she said in another phone call she was definitely going to kill him. In fact, she was going to kill him as soon as he returned from his trip. She told him she had an angel waiting to help dispose of the body.
But Lori's threats against Charles weren't limited to murder. During that same phone call, she also told Charles she planned to destroy him financially, the documents said.
If Lori is a god, it seems she is a vengeful one.
True to her word, between Jan. 28 and Jan. 29, 2019, Lori made three bank transfers. Totaling $35,000, Lori transferred the money from the Vallows' business account into their joint personal account, before moving it again to an unknown account.
"(Charles) soon realized what (Lori) had done and pled with her to return the money because the business would not be able to make payroll at the end of the week if the money was not returned," the documents said.
According to his LinkedIn profile, Charles was managing partner R.I.T.E. Planning Group, a retirement planning and financial investment firm. Charles and Lori were the firm's owners, divorce documents said.
Lori ignored his requests to return the money. When Charles tried to get the bank to stop the transfers, the bank said it couldn't because Lori was a signatory.
But Lori's plans went further than just draining the bank accounts.
When Charles arrived at the Texas airport for his flight home, airport employees told him his ticket had been canceled. Lori, he later learned, had been the one to cancel it. Charles was forced to buy a $600 last-minute ticket to Phoenix. After his plane landed, Charles walked out to the airport parking lot where he had left his truck. Yet he couldn't find it anywhere. Lori had used her spare key to remove the truck.
"(Charles) frantically attempted to contact (Lori) but it was to no avail," the divorce documents said.
Finally, Charles found a taxi to Mesa where a friend picked him up and drove him the rest of the way.
After being dropped off at his Chandler, Ariz., home, Charles walked into an empty house. And not just empty of people. The house was completely cleared out. His desktop computer was gone, as were J.J.'s medication, iPad, clothes and his service dog's collar.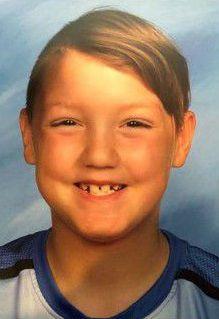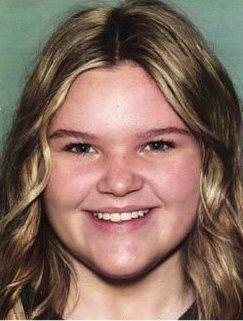 J.J., who was 6 years old at the time, has autism and ADHD, the documents said.
"He needs his medication, service dog, and iPad with special development apps on a daily basis because they help maintain his routine," the documents said.
Charles' clothes were gone too, including his shoes and even his underwear.
When Charles called Lori again, she picked up the phone this time. Lori told him that she and J.J. were in a hotel for the night. She would drop J.J. off at school the next day, and Charles could go ahead and pick him up in the afternoon.
Lori then informed him she wanted nothing more to do with him or the children. She "had a more important mission to carry out," the documents said.
It took Lori three days to disclose where she'd left the truck. Charles was forced to rent a vehicle during that time.
After getting J.J. back, Charles repeatedly tried to contact Lori so he could retrieve J.J.'s clothes, medication and iPad. Lori did not respond.
Charles said during that time, Lori never once contacted him about J.J.'s well-being or asked to see J.J.
Her behavior had "caused emotional harm to J.J. who has special needs and is unable to understand the circumstances or situation happening," said the document.
Not seeing their mother is hard for any 6-year-old. But with J.J.'s special needs, he had specific items and routines in his life that helped him keep calm and feel safe. Lori had taken his iPad with "special expensive developmental apps on it that he loves and helps keep him calm."
"Not having his normal clothes … had been very disruptive and created a hardship on J.J," the documents said. Replacing J.J.'s medication was difficult since Lori had "drained the parties' bank accounts and left (Charles) with no money to provide for himself or J.J."
What's more, Lori had taken Charles' computer, which he stressed in the divorce documents was the most important thing he needed back. That was the computer from which Charles ran his business. He needed it "to provide for the family." Something that must have seemed particularly essential after having his bank accounts depleted.
Though, he'd of course like his clothes and shoes back too, the documents noted.
In the end, Charles couldn't make payroll. He owed $22,500 in commission to a few contract employees. The employees threatened Charles with legal action.
Charles said his personal reputation and his business's reputation were severely damaged by Lori's actions. He feared he wouldn't be able to repair that damage if Lori didn't return the money soon.
And while before, Charles had seemed bothered by Lori's abandonment of J.J., he eventually began to fear the opposite. "On or about Feb. 6, 2019, Charles realized that Lori had transferred 2,000 Rent-A-Car points out of their joint account," said the divorce documents. That same day, Charles found out Lori had called J.J.'s school to ask if he was in class.
"(Charles) is worried that (Lori) may be planning to use the rental car points to leave the state and potentially take J.J. with her," the documents said.
Charles' fears for J.J. seemed to be the push Charles' needed to file for divorce. Two days later, Feb. 8, Charles filed for divorce from Lori.
On Feb. 15, Charles' lawyers filed a second document asking for temporary custody of J.J., exclusive use of the house and vehicle, return of the stolen money and return of his and J.J.'s personal items.
The only problem was no one could find Lori to serve her with divorce papers.
"Several attempts have been made to have (Lori) served," the documents said.
When Charles learned Lori was going to Boise with a friend, he "made attempts to serve (her) at the airport, a hotel, and a public event." All attempts were unsuccessful, and Charles came to believe that Lori had changed her travel plans at the last minute.
Upon learning she was living with her brother in San Tan Valley, Ariz., Charles "attempted service at the brother's house but was unsuccessful," despite the fact that twice the server noticed both Lori and her brother's cars were in the driveway.
These events would have occurred around the time Lori vanished for 58 days. Charles had no idea where she was.
After all she had done to him and their family, it's not surprising Charles would want a divorce.
What's surprising is that Charles filed to dismiss the divorce proceedings on March 1. The court approved the dismissal on March 6. Charles wanted to try to make the marriage work, one of his adult sons told Fox 10 Phoenix.
"I wish I could have urged him a little bit more and just told him like 'Hey, please don't go back," the son told Fox 10 reporter Justin Lum.
Charles was killed July 11 when he went to Lori's rental home to pick up J.J. for school. He reportedly got into an argument with Lori and was shot dead by Lori's brother Alex Cox after hitting Cox with a baseball bat, according to Chandler police documents.
Cox died Dec. 12 in Gilbert, Ariz., of unknown causes.