As we close the book on 2019 the Post Register looks back on a year of triumphs and tragedy. The year also saw cold cases cracked, justice served and injustices corrected. There were new beginnings, dispiriting endings and a rebirth for for one of the city's most iconic buildings.
Here are some of the biggest news stories from 2019 as selected buy the Post Register's editorial staff.   
Idaho Falls Bandits win American Legion World Series
The Idaho Falls Bandits made history Aug. 21, winning the American Legion World Series championship. The Bandits are the first team from Idaho to do so.
The Bandits went unbeaten in the national tournament held in Shelby, N.C., beating Fargo, N.D., 5-3 in the championship game.
The Bandits benefited from having a deep pitching staff and solid all-around team to win the district, state, regional and finally the world titles.
"We felt with the squad that we had and the depth that we possessed, it gave us a legitimate chance to come to Shelby for the first time and be the first Idaho team in history to win a world series," Bandits coach Ryan Alexander said.
"It's unbelievable," said Bandits second baseman Bruer Webster, "we did it for our state … I love the state of Idaho."
After the win, the entire team were guests at the Major League Baseball World Series Game 4 held in Washington, D.C., watching the Houston Astros and Washington Nationals play. Tickets to the game were one of the perks of winning the American Legion championship. The team also spent some time touring Washington, D.C.
Nine members of local family killed in plane crash
Some of the saddest news of the year came shortly after Thanksgiving, when nine members of a well-known local family were killed on the way back from a hunting trip in Chamberlain, S.D. when their Pilatus PC-12 crashed.
Killed were brothers Jim and Kirk Hansen; their father, Jim Hansen Sr.; Kirk Hansen's children, Stockton and Logan; his sons-in-law, Kyle Naylor and Tyson Dennert; and Jim Hansen's son, Jake, and grandson, Houston. Jim and Kirk Hansen were executives with Kyani, which markets nutritional, health and wellness products, as well as with petroleum products distributor Conrad & Bischoff and KJ's Super Stores. Kyani was involved in charitable efforts including helping to feed people in Haiti, and family members were remembered well by many in the Idaho Falls community who knew them.
Jim Hansen Sr. taught his sons by example. The elder Hansen was a successful businessman who purchased Conrad & Bischoff in 1974. He also was very active in The Church of Jesus Christ of Latter-day Saints throughout his life. 
"The community's going to be … not as well off as we could be with him in our community," state Rep. Chad Christensen said. "He's such a good man, always helping people, and it's not just me. He's helped all kinds of people throughout his life."
Chamberlain was under a winter storm warning at the time. A full report on the cause of the crash is expected in a year or two.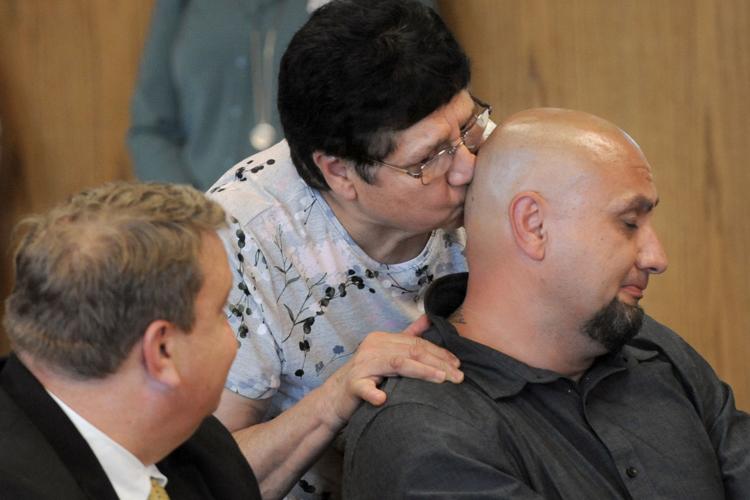 Christopher Tapp exonerated
"Innocent! We told you so."
Those were the words on T-shirts worn by friends of Christopher Tapp to the courthouse in July as he was cleared of any involvement in the 1996 murder of Angie Dodge.
Tapp was sentenced to life in prison in 1998 for the murder, but his case became the focus of exoneration efforts by Carol Dodge, Angie's mother, Judges for Justice and the Idaho Innocence Project. He was released from prison in March 2017, through a deal that left the conviction for murder on his record.
The full exoneration came only after the arrest of Brian Dripps for the crime. In interrogation Dripps, whose DNA matched that found at the crime scene, told Idaho Falls Police officers that he acted alone.
"We stringently try to hold those who are guilty accountable," Bonneville County prosecutor Danny Clark told the court during Tapp's exoneration hearing. "And sometimes that comes late."
Tapp's exoneration could help lead to Idaho enacting its first laws offering compensation for the wrongfully convicted. State Rep. Doug Ricks, R- Rexburg, announced plans to sponsor the Idaho Wrongful Conviction Act in the 2020 Legislature.
Brian Dripps arrested for the murder of Angie Dodge
Twenty-three years after Angie Dodge was found dead in her home, the man whose DNA was found at the crime scene was arrested.
The May arrest of Brian Dripps brought a sense of closure for Angie's mother, Carol Dodge, and her brother Brent Dodge. It also paved the way for Christopher Tapp's exoneration after Dripps admitted to raping and killing Angie Dodge by himself.
In October, the Bonneville County Prosecutor's Office has filed a notice to seek the death penalty in the case. A trial date for the case against Brian Leigh Dripps has been set for June 8, 2021.
Dripps was identified in part with genetic genealogy, a new investigative technique that has brought hope to several old cases by testing DNA samples against repositories of DNA. The technique has also raised concerns about privacy, and shortly after Dripps was arrested, GEDMatch changed the terms for those sending in their DNA, allowing them to decide if they want to opt in for police investigations.
Dripps' case is proceeding through the courts, and he faces a potential death sentence. The trial isn't expected until June 2021.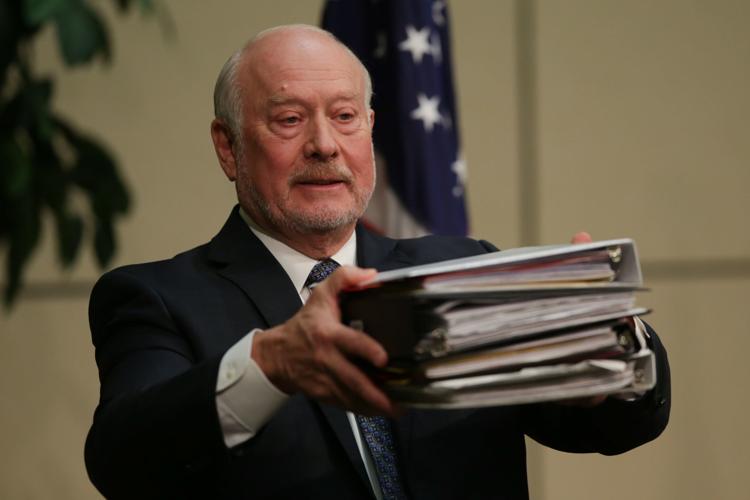 Medical Recovery Services and Frank VanderSloot
This spring East Idaho News came out with a series of stories examining the debt collection practices of Medical Recovery Services, highlighting an anonymous Melaleuca employee whom MRS tried to charge $5,864.25 in legal fees and costs on a now-paid $294 medical bill and examining other cases where people were arguably treated unfairly. Shortly thereafter Melaleuca CEO Frank VanderSloot announced he was creating a legal fund to represent debtors in cases where he thought they were being wronged.
The dispute has a political dimension to it. VanderSloot has been active as a Republican donor, and the law firm Smith, Driscoll and Associates, which handles MRS' cases, is co-owned by local lawyer and GOP party official Bryan Smith and employs Rep. Bryan Zollinger, R-Idaho Falls. Both men, who are among the more active members of the further-right wing of the local party, also play an ownership or managerial role in MRS itself, according to publicly available paperwork.
This October, VanderSloot gathered almost half of the Idaho Legislature at Melaleuca to pitch adding more legal protections for debtors to Idaho law. To date the lawyers he has hired have been involved in more than 100 cases, with jury trials in some scheduled for early 2020.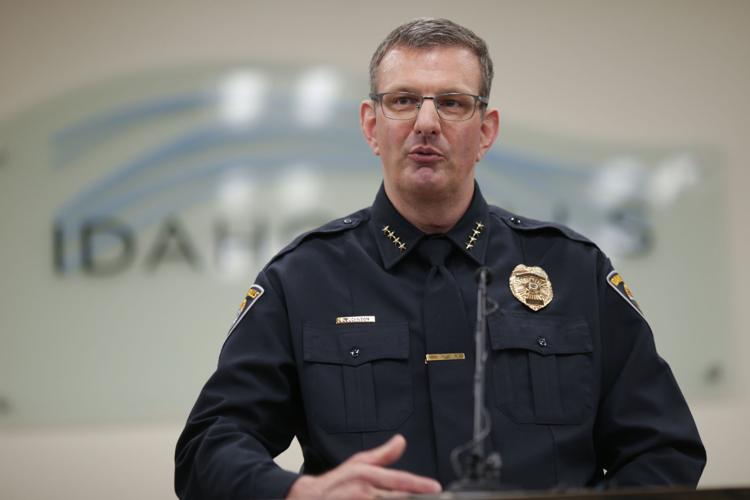 Arrest made for the murder of Stephanie Eldredge
The Idaho Falls Police Department struck gold twice in 2019 with old, shelf-worn cases. Stephanie Eldredge was reported missing in 2007, and her body was found buried in 2010.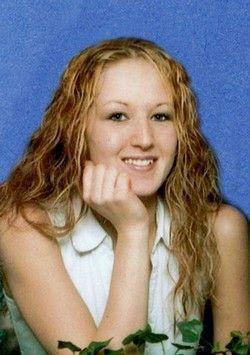 Lt. Jessica Marley put the pieces together after asking the department to allow her to focus exclusively on the case. Those pieces led to Kenneth Ryan Jones, the half-brother of Eldredge's boyfriend, Michael Jimenez. Jones harbored a secret crush on Eldredge and, at the time of her disappearance, lived in the same house with her and Jimenez.
A key piece of evidence against Jones was the testimony of his former cellmate, Eddie Arellano. In an interview conducted in 2009, Arellano said Jones had told him he killed Eldredge. Arellano said Jones told him he wrapped the body in a blanket and buried it, details that were confirmed in 2010 when Eldredge was found. Arellano, however, attempted to avoid testifying at Jones' preliminary hearing, until he was arrested for violating a subpoena.
Jones' jury trial is tentatively scheduled for September.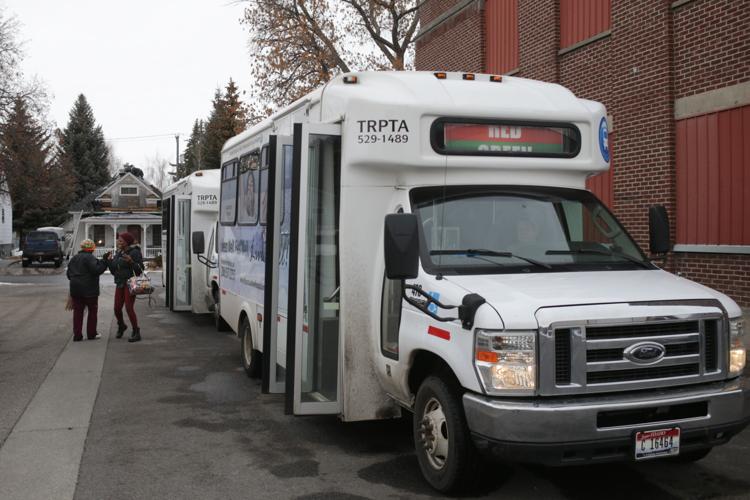 Targhee Regional Public Transportation Authority dissolves amid federal audit
It took less than a week for Bonneville County's only system of public transportation to shut down.
The board of directors for the Targhee Regional Public Transportation Authority voted April 24 to dissolve the public transit agency over the next three months. On the morning of April 29, drivers were told that the agency would be fully closing at the end of the next day.
The decision to dissolve the agency came after a Federal Transit Administration audit found 11 significant deficiencies with the system. That audit led to federal grants being frozen and the city of Idaho Falls voting to withhold a $35,000 payment in March.
The TRPTA board officially filed for bankruptcy on Dec. 9 and declared more than $400,000 in debt.
In the months before the agency closed, it had provided at least 14,000 Medicaid-reimbursed rides for passengers over the age of 60. Multiple non-emergency medical transport companies have since partnered with Eastern Idaho Community Action Partnership to help fill that gap in the market.
Costco coming to Idaho Falls at last
It was revealed in April at an Idaho Falls City Council meeting that the retail giant Costco, which had long evaded Idaho Falls, despite widespread support for a local store, was finally moving to the area. The store is expected to open in August 2020.
The store, which will include a retail warehouse and gas station, will be located on a nearly 18-acre parcel at the northwest corner of East Lincoln Road and Hitt Road. The city annexed the land last year.
Costco's interest in the Idaho Falls area, in 2012, sparked the City Council to pass an economic development incentive program, which became known as the "Costco ordinance," to make the city more attractive to big businesses that, in turn, could give a boost to the local economy. Those incentives include waived fees and near-site improvements to streets and other infrastructure for businesses that will create 100 jobs at $15 per hour.
It may have taken a while but that ordinance finally paid off.
Incentive waivers for Costco totaled about $131,000. Costco has agreed to a total of $21 million in capital improvements, which will include sewer and sidewalk improvements. 
New hospital offers residents additional options
The Idaho Falls Community Hospital opened its doors to patients in December.
The new hospital, Idaho Falls' third, is connected to the Mountain View Hospital, with the buildings sharing an entrance and connected lobbies. At 182,000 square feet Idaho Falls Community Hospital has 88 beds in the main hospital and an additional 22 beds in the emergency room.
Idaho Falls Community Hospital was built in direct response to the community's demand for more choices in emergency and in-patient care. Federal laws limited Mountain View Hospital from expanding. However when investors in Mountain View heard patients' requests, they decided they wanted to respond.
"We are building Idaho Falls Community Hospital because we want to fulfill patients' requests for more choices in emergency and in-patient care," COO Casey Jackman told the Post Register in February.
Idaho Falls Community Hospital is a partial workaround to those limits — a separate business that is closely tied to Mountain View but offers a different range of services and facilities.
The Community Hospital is located at 2327 Coronado St.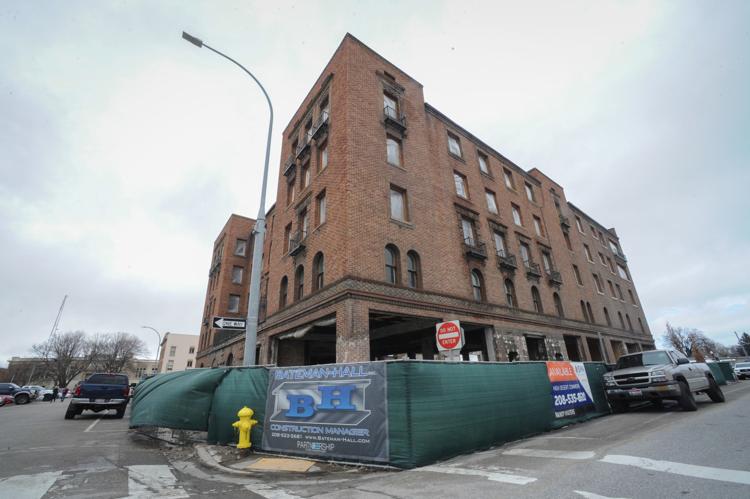 Historic Bonneville Hotel gets personality change
The historic Bonneville Hotel in downtown Idaho Falls had a complete makeover and personality change in 2019 and is preparing to reopen the first of 2020 as businesses and apartments.
The five-story building was refurbished to open the top four floors as apartments and the ground floor for commercial use. The basement will have both a child play center and storage area for residents.
Residents will be selected on a first-come, first-served basis. Of the 35 available apartments, four will be priced at market value, one will be set aside for the resident building manager and the remaining 30 will be income-based. 
The project had a unique set of challenges because the building was built in 1927. It was added to the National Register of Historic Places in 1984.
"We did work with the State Historic Preservation Office and the National Park Service in Washington, D.C., to do a complete historic renovation on the building," Kathryn Almberg, director of The Housing Company.
The interior couldn't be preserved to the same extent as the exterior. The interior ended up being almost completely redone, with redesigned floor plans, new electrical, heating, ventilation and ventilation systems.