POCATELLO — Former Bannock County Coroner Kim Quick announced Tuesday the filing of a tort claim against the county seeking more than $8 million in damages related to the December death of his mentally ill son who died while incarcerated at Bannock County Jail.
The announcement of the tort claim came during a press conference hosted at the Bannock County Courthouse, where Quick appeared with his wife Shauna and their Salt Lake City attorney Karra Porter.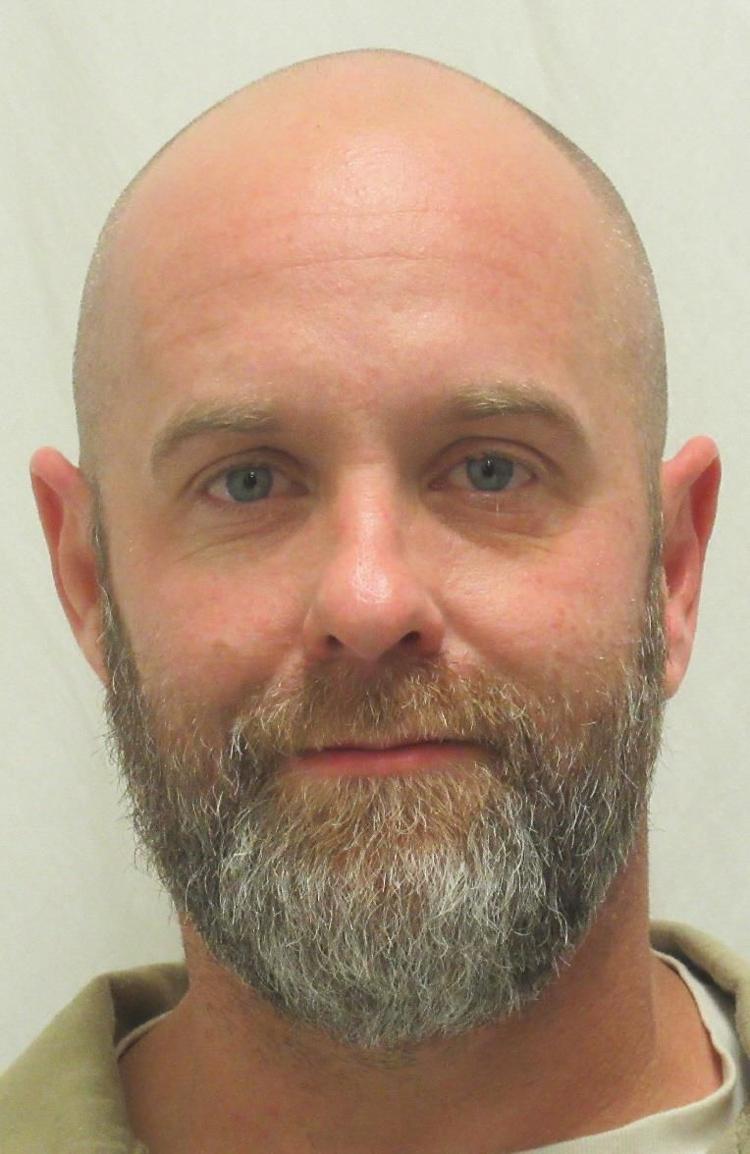 A precursor to a civil lawsuit, the tort claim states Nielsen and staff at the Bannock County Jail "were, under any definition, grossly negligent, reckless, willful and wanton" in their actions leading up to the Dec. 14, 2018, death of Kim's 40-year-old son, Lance Allen Quick.
"The Quicks are pursuing a tort claim against Bannock County and the officers involved in his death," said Porter, adding that she began her career as an attorney defending sheriffs and jails. "I have been doing this for 30 years, and this is the most appalling case I've ever seen. It is the most shocking case I've ever seen."
Nielsen and Bannock County Prosecutor Steve Herzog hosted a Dec. 17 press conference, where the sheriff said Lance Quick went into cardiac arrest while he was waiting for transport to a mental health facility. Nielsen said medical staff deputies at the jail performed CPR on Lance Quick before he was transported by ambulance to Portneuf Medical Center, where he died.
During the December press conference, Nielsen referenced Lance Quick's death as an example of what can happen when people in need of mental health treatment are instead locked in jail.
Nielsen said Lance Quick had a mental illness diagnosis and was off his medication and was acting out during his arrest. Nielsen said Lance Quick was too incoherent to be arraigned in court, and his staff made several calls to the Idaho Department of Health and Welfare inquiring about a bed for him in a mental health facility, to no avail.
On Tuesday, Porter stated the tort claim and the draft of a civil lawsuit provided to the Journal tells a different story of the last six days of Lance Quick's life, which were mostly spent inside a 6-foot by 10-foot cell with no sink, toilet or bed. Lance Quick spent the last days of his life surrounded by concrete walls with nothing but a drain in the middle of the room, a sleeping pad and a blanket, Porter said.
The tort claim states that on Dec. 8, 2018, Lance Quick began to experience a manic and psychotic episode that led to his arrest on suspicion of misdemeanor driving under the influence charges. The document states that Nielsen claimed Lance Quick was unable to communicate with jail staff from the onset of his incarceration and that jailers were aware that Lance Quick was mentally ill and experiencing a mental episode.
Kim Quick and a family friend who is a nurse named Jodi Carlson repeatedly told Nielsen that Lance Quick was bipolar and needed medications and hospitalization for medical treatment, according to the claim. Lance Quick also reportedly made appeals for medical treatment on his own behalf, while he was still able.
The jail also had records from a previous medical-related incident that documented his mental disorder and the medications a jail physician prescribed to him.
"It was obvious shortly after arrival that Lance's mental and medical health was deteriorating," the tort claim read. "Lance showed this through behaviors such as: not eating or drinking, talking to himself ... engaging in bizarre behavior such as 'washing' himself with food, taking his clothes off, (and) talking and gesturing to himself. From day one, jail staff repeatedly told Lance's friend and parents that he could not speak to them because he was 'incapacitated.'"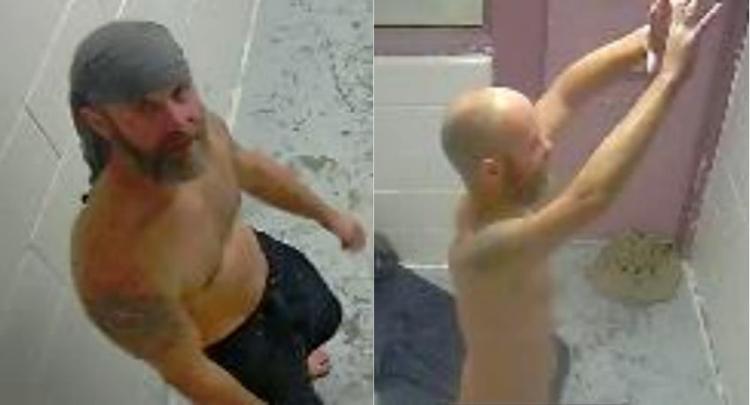 By Dec. 10, Lance Quick was too incoherent even for a video arraignment, and had been placed in a monitored cell equipped with a camera, according to the claim.
On Dec. 11, jail personnel sought and obtained a temporary custody order that said Lance Quick should be in a mental health facility and that he "shall not be detained in a non-medical unit used for the detention of individuals charged with or convicted of penal offenses," the claim reads.
A jailer called the behavior health unit at Portneuf Medical Center on Dec. 12 asking if Lance could be admitted there. He was told that there was not a bed available for admission, but that Lance Quick could be brought into the hospital itself for medical treatment, such as lab work, according to the suit.
"Acting in accord with Sheriff Nielsen's direction, (the jailer) refused to have Lance taken to the hospital for medical treatment because the hospital would require Lance to be accompanied by a law enforcement officer," the suit reads. "It was Sheriff Nielsen's view, which he had expressed publicly and within the jail, that jailers should not have to transport medically ill inmates to receive medical treatment. Nielsen believed that the jail should be allowed to hire private medical ambulances to transport inmates for treatment. Because the hospital stated that it would require law enforcement presence if Lance were brought there for medical treatment, the jail refused to transport him, and — literally — just left him in the cell to die."
The claim states that Lance Quick's mental health continued to deteriorate until he responded nearly exclusively to internal stimulus in a complete psychotic break from reality. At the same time, because he hadn't had food or water for so long, he began to grow more weak and slow. By the morning of Dec. 14, jail personnel had started including in their logs whether Lance Quick was still breathing. Around 10:20 a.m. on the morning of Dec. 14, jail staff found him lying on his back, not breathing.
CPR was performed but he was dead, the suit said.
"In sum, Bannock County detained an inmate (Lance Quick) with known medical and mental conditions in a holding cell and — despite the urgings of Lance's family and friends, despite records in the jail's own possession, and despite watching Lance's condition deteriorate — did not provide Lance with any medical treatment," the tort claim reads. "After nearly a week in which Lance was known to be suffering from withdrawal of prescription medications, known to be not eating, drinking, or sleeping, known to be hallucinating and known to be growing weak and unresponsive, Lance died from dehydration. By then, he was gaunt, having lost more than 15 pounds."
Porter said at the Tuesday press conference that the tort claim has been filed and that Nielsen and Bannock County must take responsibility for Lance Quick's death, compensate the family for their losses, remedy its inability to care for inmates with mental illness and ensure nobody suffers the same fate as Lance Quick — or otherwise face a civil lawsuit.
"Sheriff Nielsen and nearly a dozen Bannock County jailers all ignored an inmate's known, severe and deteriorating medical condition for nearly a week," the claim reads. "Instead, they just watched him slowly die."
Neilsen told the Journal Tuesday afternoon that he was aware of the tort claim filing, though he has yet to see a copy of the document. He declined to comment on specifics of the incident involving Lance Quick or the potential civil lawsuit, but he said he empathizes with the Quick family, calling the ordeal a tragedy.
Neilsen also doubled-down on his sentiments from the December press conference about what he called a broken mental health care system throughout the state.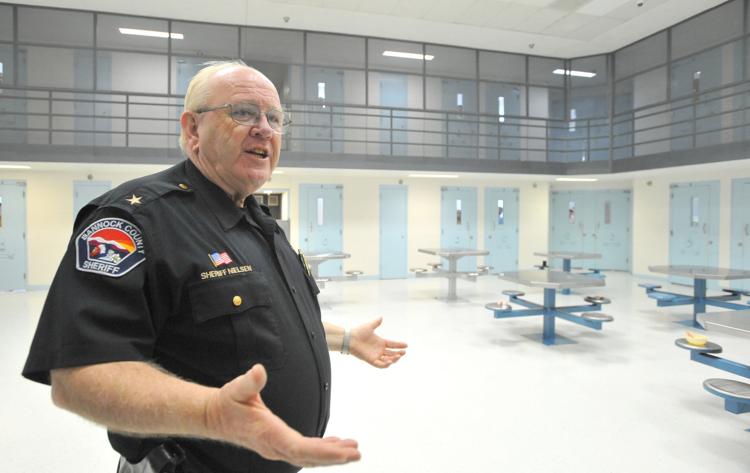 "Enough is enough as far as mental patients being housed in our jails goes," Nielsen said. "We have been trying to get some kind of attention and it seems like you must have a fatality at an intersection to finally get a traffic light. I don't know what more serious we can get."
Nielsen continued, "I know we are trying with these crisis centers and mental health experts across the state are trying, but how we handle mental health in our state is broken. (Mental health) is not properly funded and we are not equipped to be able to deal with chronic mental illness, especially when they have an episode. Nor do we want to be."