Blaine Skinner was not confident he would get the job when he applied for Bonneville County Sheriff in 1970. He never finished high school, having dropped out to join the United States Air Force.
A Republican had to be appointed to fill a vacancy, and while Skinner was a member of the Grand Old Party, he often voted outside party lines. The commissioners, however, decided to give him a chance. Skinner was appointed to replace Sheriff Lester Hopkins who resigned Jan. 1 of that year to take a job with the U.S. Department of Justice in San Francisco.
Skinner died Monday at the age of 86. His 11 years as the Bonneville County Sheriff were marked by innovations and advocacy for better living conditions for the jail inmates.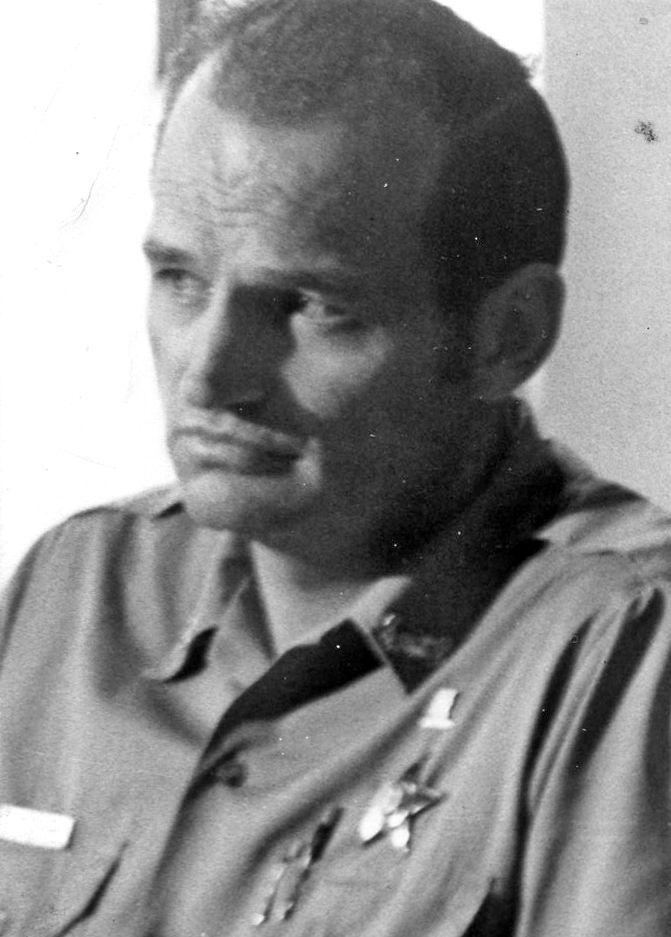 When Skinner began the job, the Bonneville County Jail was far below the standards required by the state. The facility was built in 1920 to hold up to 21 inmates at a time. During the 1970s it would hold as many as 50 inmates.
The jail was required to separate inmates based on whether they were awaiting trial or were already convicted. Instead, they were split into groups of men, women and children. The sheriff's office was warned by the Idaho Department of Health and Welfare its kitchen was unsanitary.
The tightly packed conditions made it easier for violence to take place. The visitation center, which also served as a conference room, had nothing to separate inmates from their loved ones, making it easy for inmates to sneak contraband in.
All of these problems and more frustrated Skinner. He repeatedly told the Bonneville County Commissioners they needed to build a new jail.
"We are treating our prisoners in our jail worse than dairy cattle in a dairy barn!" Skinner said in 1973 while speaking at the Greater Idaho Falls Chamber of Commerce.
The county had known for years its jail was inadequate for the sheriff's needs, but had delayed building a new one due to the cost. Skinner was afraid the county would continue to delay fixing what he considered an emergency situation.
Skinner wanted the inmates to pay for their crimes, but he also wanted to decrease the likelihood they would need to return. He advocated for better educational resources for jail inmates and better conditions.
It took six years, but Skinner did get his new jail in 1976. The upgraded facility could hold up to 93 inmates. It also housed inmates arrested by the Idaho Falls Police Department, which had previously maintained its own overnight jail.
Skinner also succeeded in starting a work release program that allowed inmates to go to work during the day and return to jail when they finished.
Among other accomplishments, Skinner organized the Sheriffs Reserve in 1972 and was instrumental in bringing the first paramedic unit into Idaho Falls, according to the Bonneville County Sheriff's Office history. He later was appointed by President Ronald Reagan as the U.S. Marshal for the state of Idaho, according to his obituary which printed in Wednesday's Post Register.
Though the jail he fought for was itself replaced in 1998, Skinner left behind a legacy of support for inmates and a vision of incarceration as more than a tool for retribution.
"I'm a firm advocate for punishment, but we also need rehabilitation, and we need to have proper facilities to accomplish this," Skinner said.