Idaho Falls author Sylvia Medina was flying back to the U.S. after a business trip to Africa when she watched the documentary "Blood Lions." It deeply affected her.
The film shows organizations pretending to be sanctuaries that keep lions in small, filthy enclosures. Adult lions at these fake sanctuaries are used as breeding factories to produce cubs that are eventually killed in canned hunts. A canned hunt involves a hunter shooting a penned animal for a trophy.
"It just hit me really hard," said Medina of the documentary. "It's very, very powerful."
The lead character of "Blood Lions" is journalist and safari operator Ian Michler. Medina said she contacted her friends from the nonprofit Elephants Without Borders and asked: "'Have you heard of this group?' And they had. So, they connected me with Ian Michler. … He and I talked at length (about) what was going on in Africa with lions."
This conversation led her to consider a new book. Medina publishes children's books through her environmental educational group, The Green Kids Club, about all sorts of wildlife.
Together, she and Michler developed and co-authored her newest release, "A Tail of Three Lions." It covers the issue of lion exploitation and canned hunts in a way that is accessible to children.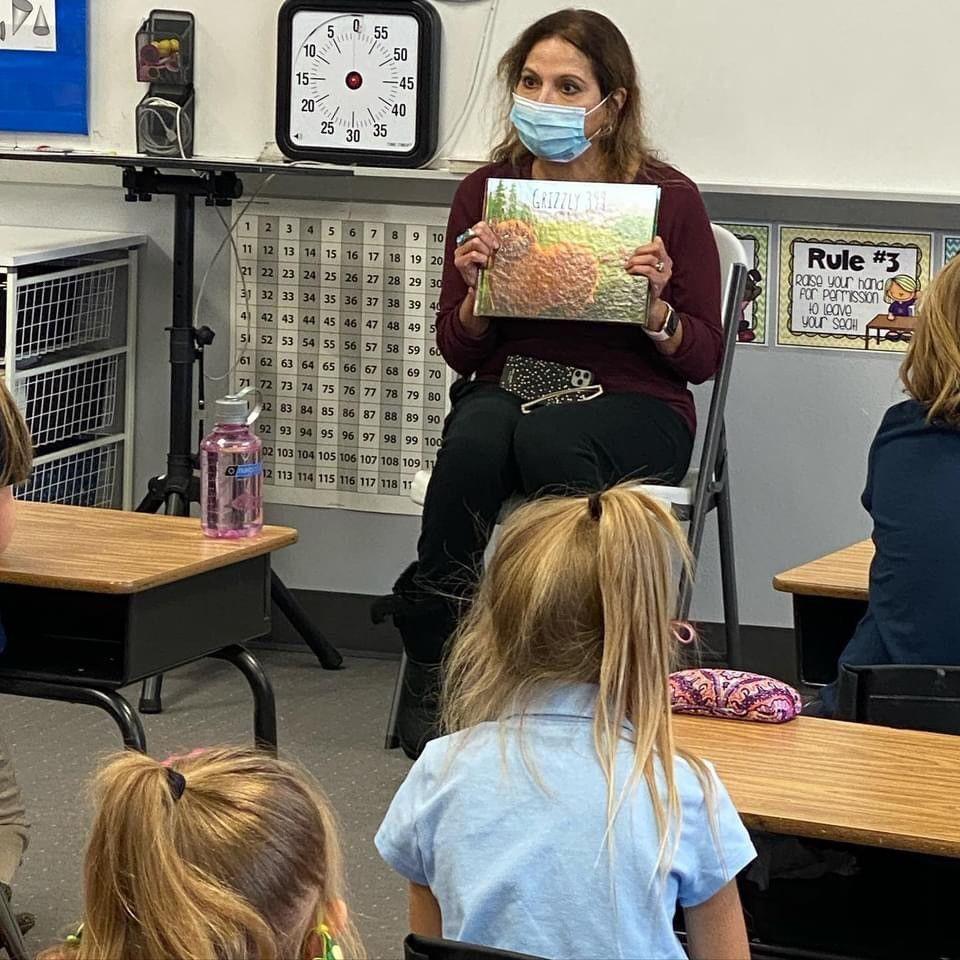 Given the dark nature of canned hunts, Medina and Michler realized that "The issues were so complex that we couldn't write a children's story based on the true story of a lion because it's really hard on kids to read something like that."
Medina describes the book's plot as following three brother lions "where one goes to a good sanctuary, one's from the wild and one goes to a sanctuary that could get turned into a canned hunt." The story ends happily, so "there (is) hope for kids to make a difference (and to show them) what's really going on."
The intended age group for "A Tail of Three Lions" are kids between 6 and 9 years old. Medina hopes that, in addition to enjoying the story, children can take lessons from the book. "I'm hoping that they will … learn about lions," she said. "We don't have them here in the U.S., but we have grizzlies, we have wolves and we have different animals."
If kids visit an African country with lions, Medina says that the book shows children why they shouldn't pet cubs or support places posing as sanctuaries.
Additionally, the issue of animal exploitation and canned hunts extends to the U.S. "If you see all the shows, on tigers and stuff, there's road shows going on. … (Michler) also mentioned there's canned hunts that happen in the U.S," Medina said.
Medina believes "A Tail of Three Lions" could help kids be aware that animal exploitation doesn't just happen in other places. Her environmental education through Green Kids Club also goes beyond book publishing. She has given classroom talks in Belize and the U.S.
After these talks, many children are receptive to her message. The talks involve "bringing (the kids) an awareness of animals and being good stewards of our land," Medina said. "And the kids are like, 'Yeah, I want to make a difference.'"
Medina and The Green Kids Club have future books in the works. One will be about orcas, and another will be a follow-up to the previous Grizzly 399 book the Club published. Grizzly 399 is a famous and long-lived bear who inhabits Grand Teton National Park. "That'll be more of a cute book teaching children about hibernation. … (It's) a story of her with four cubs in a den, which would be very uncomfortable. That'll be coming out the end of March," Medina said.
Although The Green Kids Club is a small organization, Medina said that they are "gaining a lot of momentum." They have received calls from various animal groups and are "hoping to be in the national parks this summer with the (Grizzly) 399 story."
Those interested in "A Tail of Three Lions" and the rest of the Club's books can purchase them at greenkidsclub.com/shop.
Fifty percent of the proceeds from purchases of "A Tail of Three Lions" goes to support the Blood Lions campaign, which works to end canned hunting and lion exploitation in South Africa.