When Pastor Dawn Marie Turner is cooking, it's probably a casserole.
Between meeting with church members and taking care of her special needs daughter, the pastor of First Christian Church in Idaho Falls doesn't find much time in the kitchen to cook for the community.
But last year, she and others found themselves trying to fill a gap. The soup kitchen shuttered for a week and a half as volunteers who were seniors left fearing COVID-19. Turner soon opened up her church kitchen and other facilities to volunteers at "Idaho Falls BLESSINGS," a mutual aid group on Facebook that has been around for more than 4 years.
"All we could think of, I mean, is people were gonna go hungry," she recalled recently. The group leaders had a call on Friday and "by Monday, we were ready to go," said Turner, who serves as the prayer administrator with the non-denominational Facebook group.
When the soup kitchen reopened, the mutual aid group's free meals went down from five days a week to three — Monday, Wednesday and Friday. Group leaders say they feed almost 70 people each day. Community members that ran the page soon realized that they could serve an entirely different population from the soup kitchen, located more than 2 miles away.
The grab-and-go free food, or COVID relief lunches, as the group calls them, are only a small slice of services offered by Idaho Falls BLESSINGS. Need a prom dress or tuxedo? They might have you covered, or they can put your name on a list when they find something. Need furniture? That too. What about clothes? Or temporary shelter from domestic violence? They handle that, too.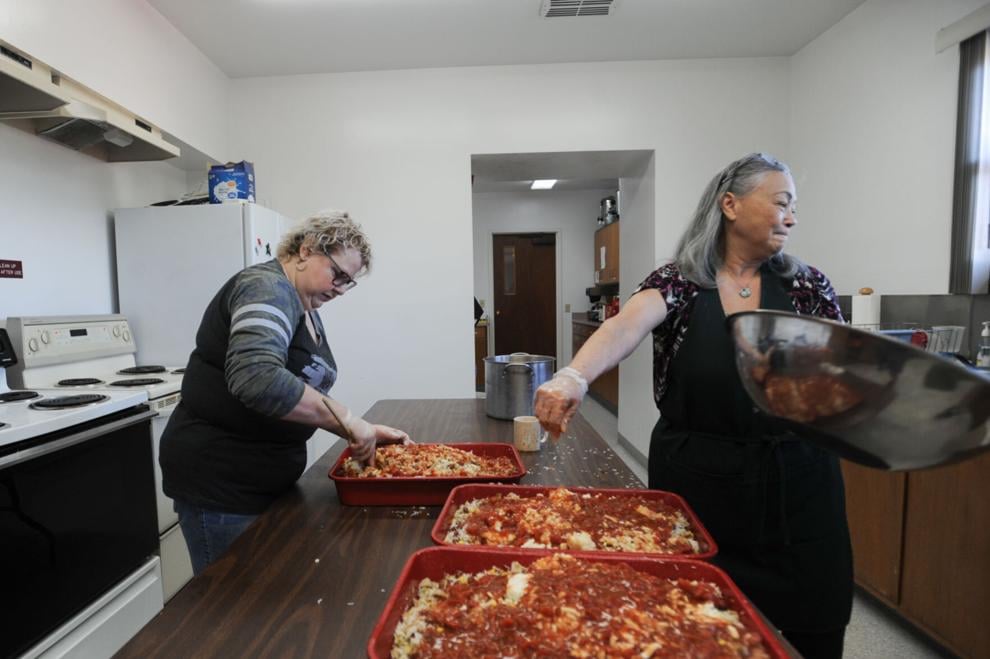 The group seems to have grown into a one-stop shop for too many services to list. It has over 40 administrators, each soliciting and accepting donations for different types of aid, and finding or answering messages at all times of the day from people in need.
It's nothing like what Tesra Tiblow envisioned when she created the page in 2016. If she knew it would've grown so much, Tiblow said she probably wouldn't have done it — worrying that it would be too much to handle on her already limited plate.
For about seven months, while doing outreach for the group, Tiblow was bedridden. A doctor told her she had an extra vertebrae that was causing swelling and pinching off her nerves. She has mobility but still has related health issues, and likely will for her entire life.
"If I would've known (what the group would become), I would've said no because I have anxiety. No, no, no, no, that's too much. God only gives us what we can handle. And that's what I could handle at this time," Tiblow said.
But it's grown into something she's proud to be part of. She could've benefited from similar aid herself growing up. She remembers when they announced new dances at her school. She'd get excited, only to learn that it required formal dress. That meant she'd have to find someone to let her borrow a dress — which didn't always pan out.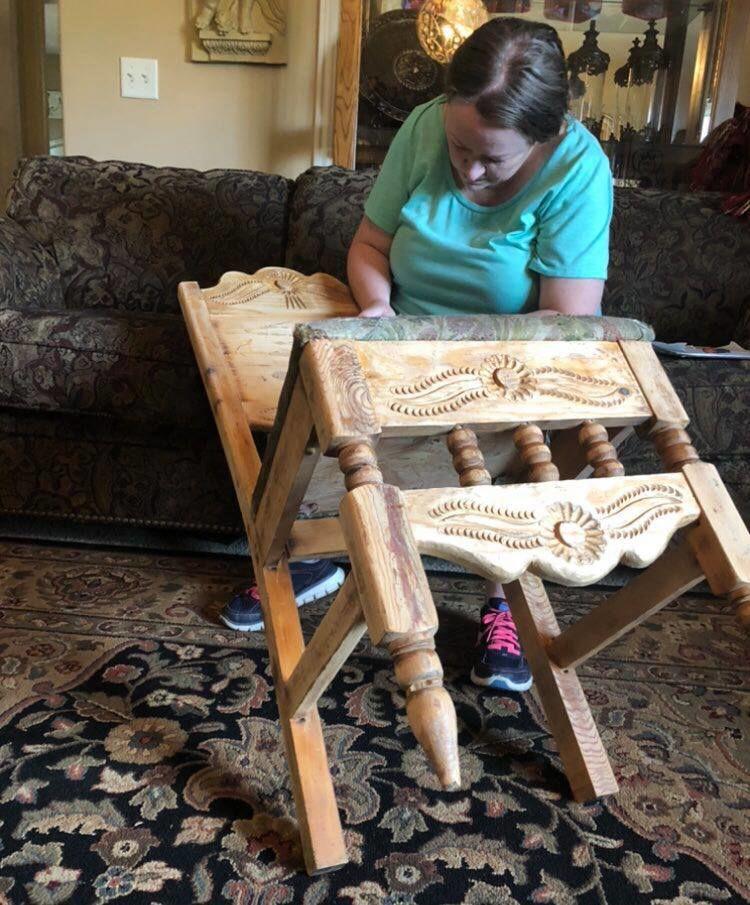 Volunteers leading the page, like Tiblow, do this in addition to their day jobs. At least some take care of family members with complex health needs, while they themselves experience health issues that limit their mobility.
Cassandra Terry got involved with the group early on, eventually turning her garage into a thrift shop without price tags. She oversees home decor donations.
She wakes up at 4 a.m. every morning, sends her husband and youngest son off to work before reading through messages she received that evening. Then she'll sort through donations left at her house. Then more messages, and lunch with her father with dementia who she cares for.
"Everything that we do is for God, and we all just want to serve and help everybody in the community that we possibly can," Terry said.
After she survived COVID-19, she was left with fatigue, brain fog and other lingering "long hauler" symptoms that made day-to-day tasks much more difficult.
While she spent more time at home, and struggled to fall asleep at night, Terry began customizing drink tumblers through a small business. She regularly gives them away on the Blessings page.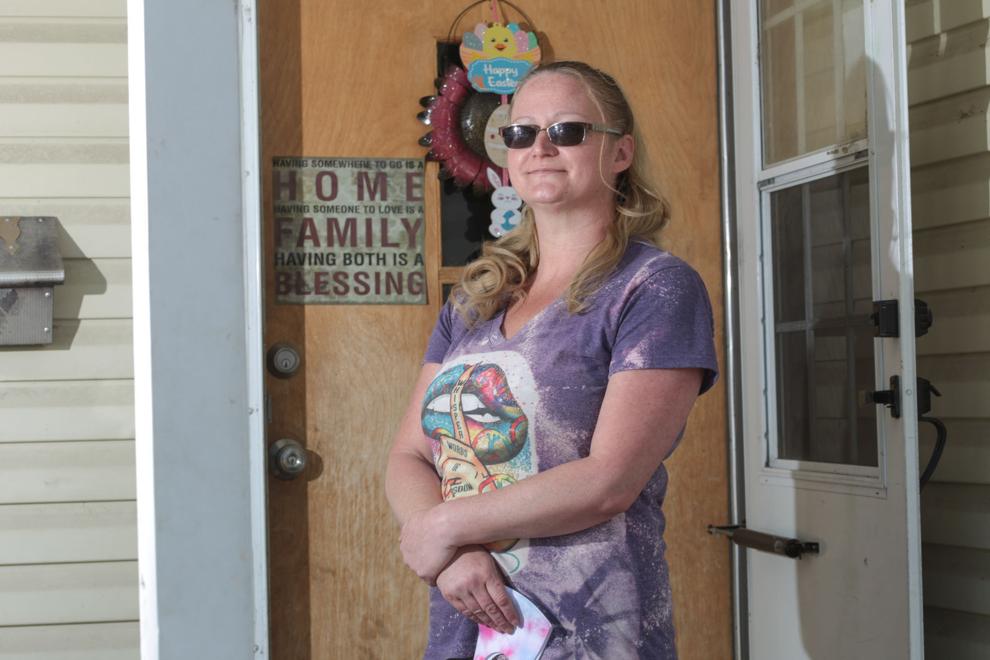 Bonnie Champagne is the main chef for the COVID-19 relief lunches. When she retired and moved to Idaho Falls from New Hampshire 10 years ago, she had too many things and eventually realized she needed to downsize. She found Idaho Falls BLESSINGS through a member of her church, donated her leftover belongings and soon found herself making plan after plan.
She'd just left as director of a group in New Hampshire called Baby Threads, which she said did similar work. After meeting with Tiblow, Champagne brainstormed events that they could host in Turner's church: A chili cook-off in January, making chocolate in February, and a pie breakfast the morning after Thanksgiving.
"We were going full speed ahead with this plan, which got totally delayed by COVID," Champagne said. "Well obviously, I couldn't stay idle."
Her plans were derailed, but now they're adapting.
She has her eyes set on creating lasting help for the Idaho Falls and surrounding communities. As part of the free lunch program, she and others got to know countless people experiencing homelessness in the area. When they had to quarantine and needed food, volunteers would deliver.
She heard that shelters were filling up, and she met communities living in cars and people who were displaced from campsites. She hopes to soon start public discussions about how to address homelessness featuring local groups, churches and leaders. The first meeting is scheduled for 6:30 p.m. Saturday, June 12 at First Christian Church at 1800 12th St. in Idaho Falls.
"I know I can go out and give them a meal, but that's not really changing things," Champagne said.