Rent prices exceed wages in the majority of Idaho counties, according to a recent report from the National Low Income Housing Coalition. And rentals are hard to come by.
Idaho ranks higher for rental affordability, compared to wages, than most U.S. states. And Bonneville County ranks in the middle of most Idaho counties. But local renters, especially single-income families, can't afford a modest two-bedroom home, according to the National Low Income Housing Coalition data.
Twenty-nine percent of Bonneville County households are renters, the report says.
To afford a two-bedroom rental home, estimated at $716 monthly fair market value, a Bonneville County renter must earn $13.77 hourly, the report says. But real average wages, at $10.96 hourly, fall about 20 percent short.
At $10.96 hourly, a renter could afford $570 monthly, with rent being 30 percent of annual expenses.
At minimum wage — $7.25 in Idaho — a local renter would have work 76 hours per week to afford a two-bedroom rental. For a three-bedroom, it's 109 hours, and for a four-bedroom, it's 128 hours.
According to data from the Idaho Asset Building Network, a statewide housing affordability advocacy group, housing is not only expensive but difficult to find.
In Bonneville County, for extremely low income households (less than 30 percent of area median income), there are 30 affordable and available units per 100 renter households. For very low income households (30 to 50 percent area median income), there are 74 affordable and available units per 100 renter households. And for low income households (50 to 80 percent area median income), there are 109 affordable and available units per 100 renter households.
"Where we live shapes our lives forever, from health to access to good jobs and schools," said Alejandra Cerna Rios, policy director for the Idaho Asset Building Network, in a news release. "But high rents in Idaho leave working families with little left over for basic needs and few options for getting ahead."
Blair Bradley, case manager supervisor and housing specialist at CLUB Inc., a local nonprofit that provides rental assistance and short-term housing, said Bonneville County's current rental vacancy is between 1 and 3 percent.
"Property management companies generally have the corner on the market," Bradley said.
For low-income renters, who might qualify for housing assistance, there's nowhere to live, Blair said.
"There aren't enough units anywhere," he said.
Children are particularly affected by housing instability, Rios said in a phone interview.
"The evidence tells us that instability leads to challenges both socially and academically for kids," Rios said.
'Slim pickings'
Tonya Nicole, 26, and Cody Hellickson, 33, have lived in a five-bedroom house on K Street in Idaho Falls for three years. Hellickson, owner of a successful small business, is the family's sole provider.
Despite paying the rent on time and keeping their rental clean, the family is on the way out of their long-term rental.
In three years their monthly rent increased $300, from $850 to $1,150.
"Every time (the landlord) has raised it he's always said it was property taxes," Nicole said. "My parents rented the whole of my life growing up. It was never like this."
Built in 1930, the house has structural issues, such as a leak that fills the basement with water, according to the renters. Nicole and Hellickson, who have a 3-year-old daughter, dispute whether the house qualifies as a five-bedroom because several of the rooms are small. And they say their landlord, who lives in Australia, is sometimes unresponsive about repairs.
"The landlords just don't seem to want to put the money towards updating their properties," Hellickson said.
Until this year, the young family stuck it out.
"If you have a good place to live, you enjoy that place, most people want to keep that place," Hellickson said.
Nicole said the family needs a house. An apartment is not an option, with a young daughter.
"Being told 'No,' she hollers, she screams, she yells, she'll throw things," Nicole said. "For me and him, an apartment is out of the question. We don't want to annoy the neighbors."
From a lack of pet-friendly homes to denied rental applications — $25 each — Nicole and Hellickson say they've had a tough time finding a new place.
"If people own houses they go through good tenants, they go through bad tenants and then they make up rules and those rules get stacked and stacked," Hellickson said. "When actual decent tenants come along it makes it harder for them."
This week, they finally found a cheaper house on an acre of land near Shelley. While they're happy with the new home, their options were limited. "It's slim pickings," Hellickson said of the rental market. There were four other potential renters at the property when Hellickson and Nicole viewed it.
"We met with (the landlords), and they called us about two hours later and said, 'We'd love to have you guys as tenants,'" Hellickson said.
The family will move next month.
Studio for three
Around the corner from the leaky house on K Street, on Idaho Avenue, Shane Churchill lives in a studio in the Sky View Apartments. A single dad, he shares the apartment with his two sons, ages 7 and 2.
Churchill, 33, a garbage collector for Eagle Rock Sanitation, moved to Idaho Falls from Boise three months ago. He was surprised by the cost of rentals here.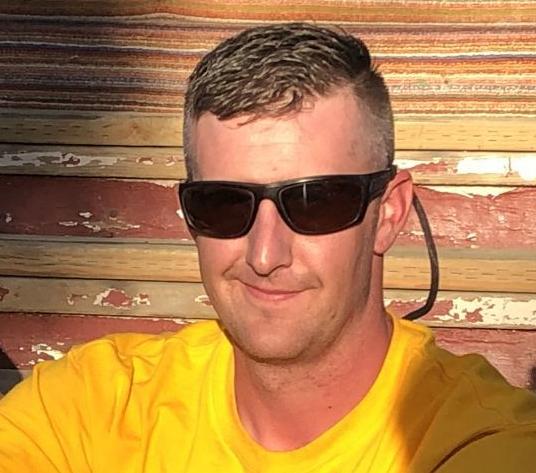 "It's cheaper than Boise, but it's still not cheap," he said. "And the application fees? Ridiculous. I spent $100 just trying to find a place — and to get rejected."
A studio in the Sky View Apartments was listed at $400 per month in February, according to Zillow.
Churchill said he "felt like he settled" for the apartment.
"I was really looking for a two-bedroom because I got two boys," he said. "I was trying to find a room for them, and then I ended up getting a studio."
Churchill said he'll likely look for a new place to live in the near future.
"I don't see myself being here that long," he said. "I've got to find something bigger down the road. But, for now, it'll do."