It's been 85 days since Jesse Jesús Quinton was shot and killed by an Idaho State Police trooper in Idaho Falls.
For Quinton's family and friends, those days have been a roller coaster of emotions. They're still grieving the loss of a man they admired and angry and confused over why he had to die.
Details about what happened the night of Nov. 2 are scarce. An Idaho State Police news release sent out the day after the shooting states the trooper stopped Quinton, 35, near the intersection of Northgate Mile and Lomax Street. It says Quinton fled on foot, that the trooper caught up with him, and shot him during a physical altercation. Responding law enforcement attempted to resuscitate Quinton. He was taken to Eastern Idaho Regional Medical Center, where he was pronounced dead.
Maria Quinton, Jesús' sister, remembers the shock of learning of her brother's death.
"At first I didn't believe it. I was really distraught," Maria said. "Pretty much every day since then I've cried."
Those who knew Jesús described him as gentle and spiritual, the kind of man who would give the shirt off his back to a person in need, sometimes literally.
"He looked out for me like he was my own blood brother," said Nathan Flores, who worked with Jesús as a firefighter for Dust Busters Plus LLC, a private firefighting company based in Oregon. "I remember forgetting my jacket, freezing at fire camp, and he took his jacket off him without hesitation and let me use it."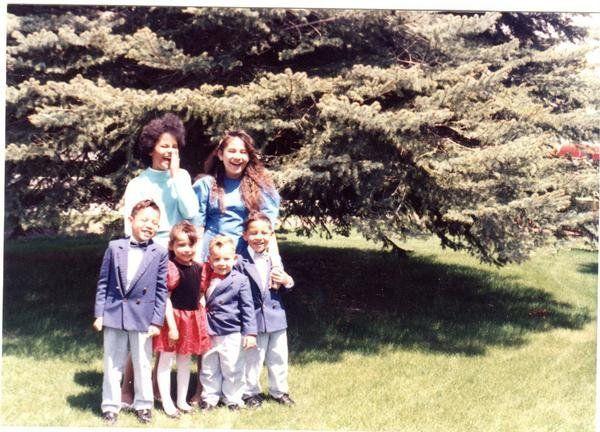 Moving to a new world
Jesse Jesús Quinton was born in 1983 in Medellin, Colombia, with the name Jesús Odulio Vallejo Velez. The city was not a safe place in the 1980s, with the Medellin drug cartel, led by drug lord Pablo Escobar, at the height of its power. The Vallejo children's father, Jesús Vallejo Sr., was away from home serving in the armed forces, and their mother suffered from a mental illness that made parenting alone difficult, Maria said.
The parents reluctantly decided to put all six of their children up for adoption, hoping they could find safety outside the country. All six were adopted when Jesús was 6 years old by Roy and Renee Quinton, an Idaho Falls couple.
Moving to the United States also brought struggles. At first, Jesús and his siblings could only speak to their adopted parents through a translator. They had to learn English and adjust to an unfamiliar culture.
Maria said she, Jesús and their siblings were bullied as children for their difficulties learning English and the color of their skin in a mostly white community. She said Jesús was shy growing up because of the bullying.
The bullying died down in high school, and Jesús' shyness contrasted with his love of sports. He played basketball and ran track. Jacob Quinton, Jesús' brother by adoption, said Jesús was active in Boy Scouts and that they often went on camping trips.
"He was like a father figure to me," Jacob said.
Growing up and finding himself
The Quintons raised the children in The Church of Jesus Christ of Latter-day Saints. When Jesús graduated from high school, he moved to Denver for a two-year church mission. He relearned Spanish in preparation for the mission.
Maria and Flores both described Jesús as very religious and spiritual. Flores said Jesús often carried a Bible with him. Maria said Jesús was active within the church, though as he grew older he moved away from organized religion to a more general spirituality.
After his mission, Jesús went to college at Brigham Young University-Idaho. He dropped out after his best friend and mission partner committed suicide, an event Jesús' family said affected him emotionally and spiritually.
Several family members said he had a fondness for nature, especially large cats such as leopards and jaguars.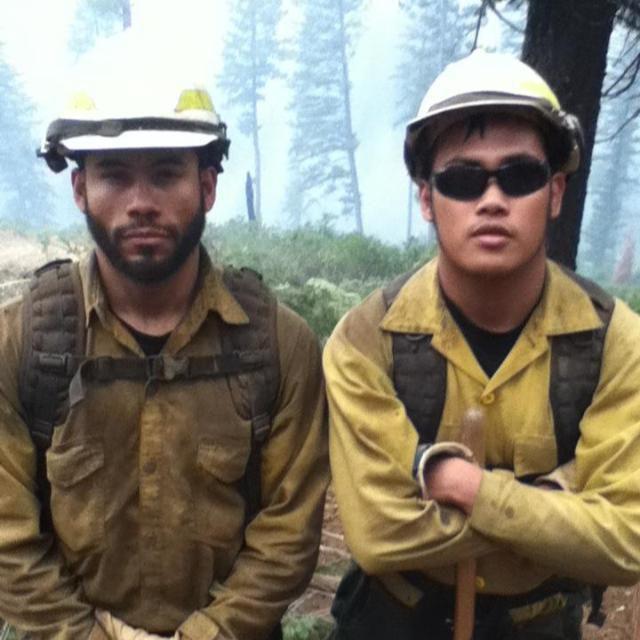 Flores first met Jesús in 2011 when the two were applying at Dust Busters.
"The first time I saw him he looked really intimidating because of his bald head and muscular frame," Flores said.
Contrary to Flores' first impression, he found Jesús to be the friendliest person there. The two worked together fighting fires across the West and became friends. Jesús would often be the one handling the chainsaw to remove debris, and became known among his colleagues as the "Medellin Machine."
Firefighting was a seasonal job for Jesús, and he often moved between Idaho Falls, California and Oregon for work.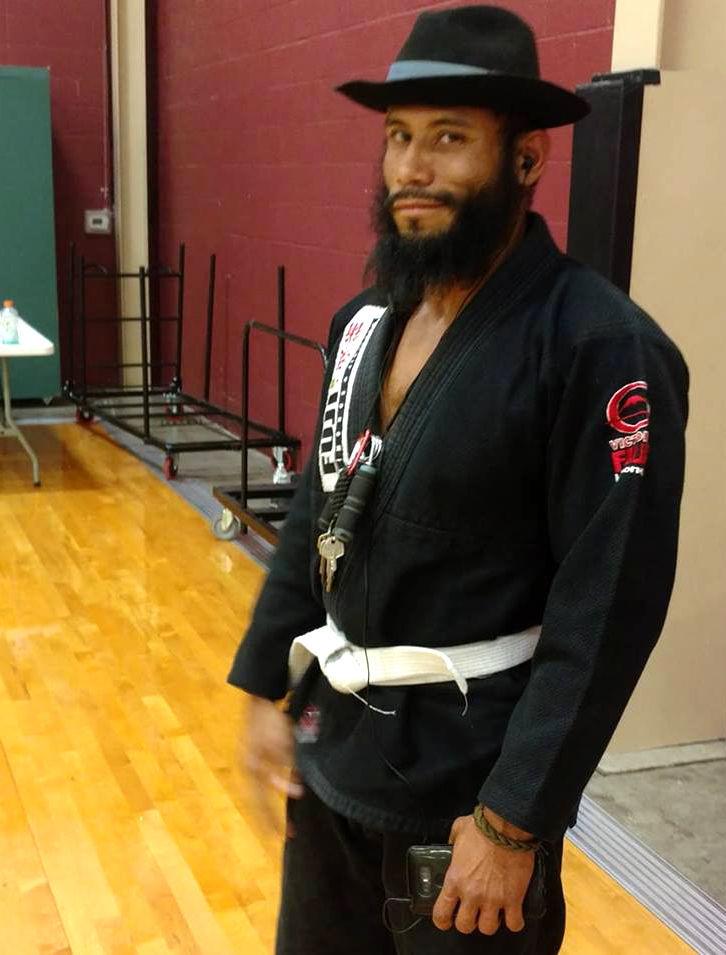 Jesús also studied martial arts, especially jujitsu, a Japanese system of wrestling.
Alika, a friend of Jesús who asked that her last name not be used, said he inspired her to join Dust Busters and that he sometimes worked with her in private security.
Alika and Flores said firefighting gave Jesús a sense of purpose.
"He was happy with the life he created," Alika said.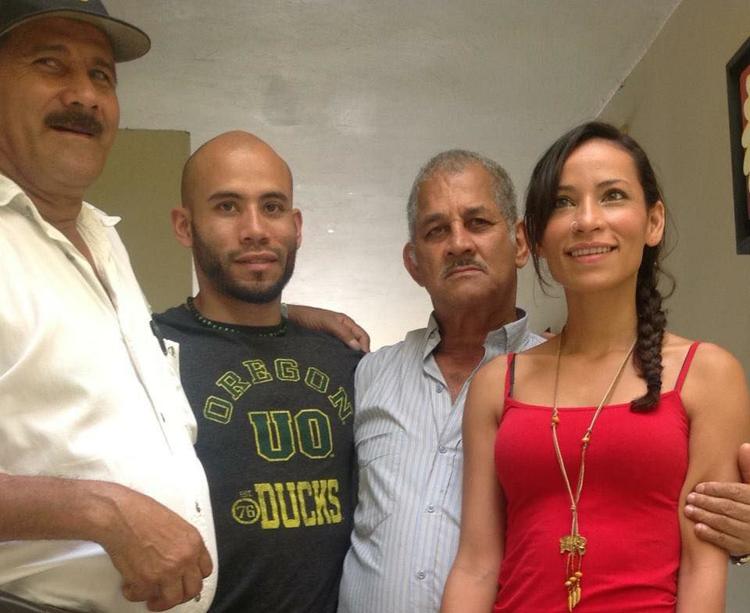 The journey home
In 2012 Jesús and Maria decided they wanted to return to Colombia to find their family. Jesús was proud of his Colombian heritage, and they wanted to reconnect with their home country. All they knew was their parents were somewhere in Medellin, a city of more than 2 million people. They took photos of the journey that have been preserved on Jesús' Facebook page.
It took them three weeks to find their parents. Maria said a local radio station shared their story and their father reached out to them. They were able to reunite with several long lost relatives.
Maria said Jesús Sr. apologized repeatedly for giving them up.
"He wanted us to stay together and have a better life," Maria said. She said her biological father died a few years after they reconnected.
Waiting for answers
Jesús had returned to Idaho Falls a week before he was killed to visit family. In the months since he was shot, his family has had to cope with the loss. They said it was uncharacteristic of him to be fighting with anyone, let alone a state trooper.
"I was afraid he would die fighting fires," Maria said. "I never dreamed he'd be killed by a cop."
Jesús' criminal history in Idaho was limited to a misdemeanor reckless driving conviction in 2008. Several friends said he was charged with driving under the influence in Oregon in 2017, but he fought the charge and won.
Flores said Jesús also used marijuana, which is legal for recreational use in Oregon where Jesús lived, but is illegal in Idaho.
Lindsey Williston, a friend of Jesús' from Oregon, contrasted his death with her own experience of being arrested.
"I am especially upset and suspicious of the circumstances around his death because I have been arrested before and have reacted by fighting the police," Williston wrote in an email. "I tried to take an officer's gun and it took about four cops and three Taser guns to take me down, but I'm a white woman so no lethal weapons."
Several friends and family members have sent messages to the Post Register describing him.
"Jesse Jesús Quinton was an excellent man who always wanted the best for his family, friends and other people who needed help, a very friendly person with several dreams," wrote Angela Maria Vallejo Cadavid, Jesús' cousin. (Angela's comment was originally in Spanish and translated into English.)
"He put his life on the line every fire season and he made me feel special," wrote Monica Quinton, another of Jesús' sisters. "I love him with all my heart. I will miss his beautiful smile."
Alika said she doesn't want to know the name of the trooper who shot Jesús or pass judgment before all the facts are in, but wants them to know the pain they caused.
"It was their bullet that ended up in my friend," she said.
A report on the investigation by the Eastern Idaho Critical Incident Task Force has been submitted to the Bonneville County Prosecutor's Office and is being reviewed.
Maria occasionally broke into tears while describing her brother. She said the pain from losing him remains months after it happened.
"I looked up to him immensely. He was a good man in this crazy, cruel world. I will miss him like crazy, his sweet smile, voice and his laughter. His ability to be humble and see the positive in horrible situations," Maria said. "His life was stolen. My life will be emptier without him."