Clarification: This article has been updated to reflect that the Charles and Lori Vallow divorce documents were first reported by Fox 10 Phoenix.
———
On Jan. 29. 2019, Lori Vallow called her husband, Charles Vallow, to tell him she was a god.
As a god, her mission was to carry out the work of the 144,000 at Christ's second coming. That second coming was imminent. According to Lori, Jesus was headed to Earth in July 2020. And if Charles got in the way of that mission, Lori would murder him.
These details and more have been unearthed from court documents from Charles' divorce filing against Lori. Arizona Republic reporter Chelsea Curtis, who previously reported many of these details, shared the documents with the Post Register. (Justin Lum at Fox 10 Phoenix was the first to report on the documents.)
The next day, Lori called Charles again. Except she didn't call her husband of nearly 13 years Charles, the documents said. Lori kept referring to him as "Nick Schneider."
"Who is Nick Schneider?" Charles said he asked Lori, according to the documents.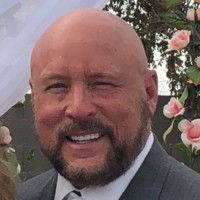 "Nick is your real name," Lori said, according to the documents, "Nick killed Charles and has taken his identity."
Before hanging up, Lori went on to say that she planned to kill him when he returned from his trip, according to the documents. She even had an angel there to help dispose of his body.
The divorce papers were filed on Charles' behalf Feb. 8 by his attorneys at Ellsworth Family Law.
Obviously, alarmed Charles told his lawyer Steven Ellsworth, "I want to make sure that everyone knows that if something happens to me, Lori and Alex did it," Ellsworth told Fox 10 Phoenix on Thursday.
It turns out Lori wasn't the only one with visions of the future. Five months later, Charles was shot to death by Alex Cox, Lori's brother, at Lori's home in Chandler, Ariz.
Other details from the court documents included Lori's belief that she was a translated being who cannot taste death, that she has "lived numerous lives on numerous planets prior to this current life," that she was married to Book of Mormon prophet Moroni, and that she was the grandmother of Joseph Smith, the founder of The Church of Jesus Christ of Latter-day Saints.
Around the same time Charles filed for divorce, he also tried to get a protection order against Lori, but his attorneys couldn't find her in order to serve it, Ellsworth and fellow attorney Taylor Larson told Fox 10 Phoenix.
The time frame in which process servers couldn't find Lori coincides with with when Lori disappeared for 58 days in February and March 2019, according to Kay Vallow Woodcock, Charles' sister.
"I think she had a talk or a conference with Preparing A People, and we're just not ever able to find her and serve her," Larson told Fox 10 Phoenix.
The divorce papers also show Charles tried to get Lori mental health care help. Lori refused his requests to see a doctor, court documents said. She didn't want doctors to discover she was a translated being. Charles then went on to petition Community Bridges Healthcare for a 72-hour hold and evaluation of Lori. He set up a time for her to arrive at the care center, but Lori never showed up.
"Community Bridges then informed (Charles) that based on the information he provided them, they would be issuing a 72 hour involuntary hold petition to Gilbert Police instructing the police department to take (Lori) into custody and transport her to Community Bridges if she made any contact with the police," the document stated.
It appears Lori never did contact police and was never taken to Community Bridges.
The court documents make clear that it was not just his own safety Charles feared was at stake. Charles requested his request for temporary custody be accelerated through the court.
"Father is greatly concerned for Mother's well-being and the minor child's best interests. Father is worried that the child will be affected by Mother's mental instability if Mother continues to go without seeking professional help." the document stated. "Father states that with each passing day the parties do not have temporary orders in place, the child's physical, mental, moral and emotional health are in serious danger."
No charges were ever filed in Charles' death. Lori and Cox told police it was self-defense. Lori did not inform Charles' adult children about his death, Charles' son told Fox 10; they learned about it from the news.
"We knew that this wasn't an accident," said Larson. "This wasn't self-defense."
Five months later, Cox died of unknown causes. He was found unresponsive by a witness, Brenda Carrasco, a public information officer for Gilbert police, confirmed to the Post Register. Gilbert police are still investigating both deaths. Cox's autopsy is expected to be completed in three months, Carrasco said.
There were five people at Lori's home during the July conflict that lead to Charles' death. Two are dead and three are missing.