REXBURG — The whereabouts of two missing, endangered Rexburg children remain unknown, nearly a week after local law enforcement announced that officers from multiple agencies are looking for them.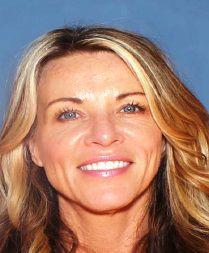 The children's mother and stepfather, who are persons of interest in the case, have not produced the children to law enforcement but they have hired a lawyer to represent them.
"Chad Daybell was a loving husband and has the support of his children in this matter. Lori (Vallow) Daybell is a devoted mother and resents assertions to the contrary. We look forward to addressing the allegations once they have moved beyond speculation and rumor," attorney Sean Bartholick said in a statement released Monday.
The Daybells' whereabouts are unknown. They are persons of interest in the case involving Lori's missing children, Joshua (J.J.) Vallow, 7, a special needs child, and 17-year-old Tylee Ryan. The children haven't been seen since September, law enforcement officials said.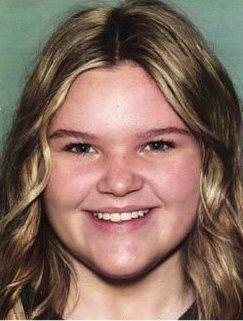 Rexburg Assistant Chief of Police Gary Hagen said that the Madison County Prosecutor's office and investigators are working on discussions with Bartholick.
"No charges are pending," Hagen said.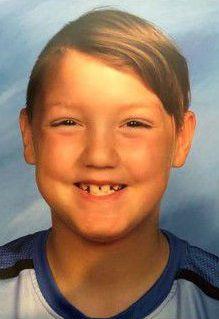 Tammy Daybell died Oct. 19 of what was initially believed to be natural causes. About two weeks later, Chad Daybell married Lori Vallow. Lori was in Rexburg as early as September where she registered Joshua at Kennedy Elementary School.
Last month, Lori Daybell's extended relatives asked Rexburg police officers to do a welfare check on the children after not hearing from them in weeks.
On Nov. 26, the Daybells falsely told police Joshua was with family members in Arizona. The Daybells quickly left Rexburg the next day.
Lori Daybell's former husband, Charles Vallow, was shot and killed in July following a confrontation with her brother, Alex Cox, who claimed it was in self-defense. Cox died Dec. 12, of unknown causes. The Chandler (Ariz.) Police Department is investigating the shooting.
Brandon Boudreaux, who had been previously related to Lori Daybell by marriage, told the Standard Journal that Lori and Chad had known each other for years and had bonded over their shared religion.
Boudreaux was married to Lori's niece for 10 years.
"J.J. and Tylee were very close with my family. I was like a big brother to Tylee. J.J. played with all my kids," he said.
Boudreux said he went public with his story in hopes of finding the children.
"If it's what could possibly help those two kids, then I'll do it. I know I can't live with myself if I don't," he said.
Boudreaux said that Lori Daybell was an active Latter-day Saint, and that she had been a wonderful mother to her children.
"She was doing her best to be a good mom to try and love her children. I think that's what's so confusing for people. She seemed to try her best. All of this is such a drastic turn in such a short amount of time," he said.
Boudreux is increasingly concerned about the children's well being.
"They were there as witnesses when her husband (Charles) was shot. Another thing we have to look at is that everybody who was there that day is missing or gone," he said.
The circumstances surrounding the missing children motivated Fremont County investigators to re-examine Tammy Daybell's cause of death. Officials recently listed it as suspicious.
"The fact that they lied to law enforcement raises eyebrows," said Fremont County Sheriff Len Humphries.
Earlier this month, Tammy's body was exhumed from the Springville Evergreen Cemetery in Springville, Utah, so that an autopsy can be performed. It will take about 30 days before the autopsy report is completed, Humphries said.
Last week, Tammy Daybell's father, Ron Douglas, told the Salt Lake City-based FOX 13 television station that his daughter was in good spirits days before her death. Shortly after, Douglas received a call from Chad Daybell "broken-hearted and sobbing" telling him that Tammy failed to wake up after going to bed with a bad cough the night before.
"It's hard to know that we lost our daughter and that our son-in-law of 30 years has stepped into this mess. We don't know. We'd like to hope for the best. Every time you peel a layer off the onion, it makes you scratch your head," Douglas said.
Humphries said that if he could speak to the Daybells, he would urge them to contact law enforcement.
"We'd like to have verification that the kids are OK," he said.
If anyone has any information on the family, they're urged to call the Rexburg police at 208-359-3000 or 1-800-THE-LOST (843-5678).