An Arizona resident who's a friend of missing Rexburg teen Tylee Ryan and spoke on condition of anonymity has said she received a text from Ryan's cellphone at 11:14 a.m. Oct. 25. The text is now the last publicly known contact from Ryan, although the friend isn't sure if Ryan was the sender.
The friend spoke to the Post Register over Facebook Messenger, confirming the text and providing a screenshot of it.
Local law enforcement officials have said neither Ryan, 17, nor her adopted brother Joshua Vallow, 7, have been seen since September.
The friend reached out to Ryan on Oct. 19 to say she missed her and had been thinking about her. Six days later, on Oct. 25, the friend received a reply from Ryan's phone saying, "hi. miss you guys too ...luv ya."
Now that Ryan has gone missing, the friend said she didn't know for sure if it was Ryan who sent the text. The friend said she didn't think the text sounded like Ryan.
"She spelled out her words for the most part," the friend said. "Plus, she would have texted more if I reached out."
According to the friend, Ryan waiting six days before responding wasn't unusual since Ryan's move to Idaho.
"When she lived here, she responded immediately," the friend said, "And when she moved, it slowly decreased in response time."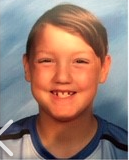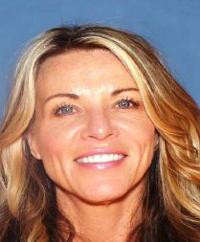 The friend lived near Ryan's Chandler, Ariz., home. Ryan moved from Chandler to Rexburg with her mother, Lori Vallow, and brother JJ shortly after Aug. 31. The friend said Ryan didn't want to move to Idaho. In fact, Ryan had originally planned to move in with the friend in order to remain in Arizona. However, Ryan ultimately decided to go with her family to Idaho for JJ's sake.
"She was just protective of JJ 'cause he was her little brother," the friend said.
According to the friend, Ryan had gotten her GED, which was why she did not attend high school in Rexburg.
The friend said Ryan had never mentioned her mother's religious beliefs and said the recent news linking Vallow to a cult-like group seemed "out of the blue." Court documents obtained by Fox 10 Phoenix and published Saturday detail Vallow's belief that she "is a translated being who cannot taste death sent by God to lead the 144,000 into the Millennium."
According to the friend, Ryan said her family was leaving Arizona because her mom had gotten a job in Idaho.
"Apparently that was false," the friend said.
That story conflicts with what Vallow told neighbors. Seth Barnard, who lives next door to Vallow's Rexburg apartment, told Fox 13 Salt Lake City, that Vallow had told him she had moved to Rexburg in order to attend college.
In a Facebook post Sunday, Vallow's former property manager in Arizona, Joe Pongratz, said he asked Vallow to leave following the death of her husband, Charles Vallow, on July 11 at the property she rented. Pongratz was disturbed by several details surrounding Charles Vallow's death. Charles was shot to death by Vallow's brother, Alex Cox. Pongratz wrote that, on the same day Charles died, Vallow texted him, "we are ok, Ill explain later," when he texted her wondering why police were at the house. Pongratz also wrote that she threw a pool party later that afternoon.
"That day the neighbors reported a pool party at the house, the same day Charles was murdered, with loud music and lots of people swimming. Neighbors also reported Alex was staying at the house for several days following the shooting even though he lived in the same area. I spoke with Lori several times days following the shooting and she never sounded shocked, sad or heartbroken, as you would think a bride would be watching her husband die," Pongratz wrote in his post.
At Pongratz's request, Vallow agreed to move out Aug. 31.
On Friday, law enforcement officers with the Fremont County Sheriff's Office, Rexburg Police Department and FBI searched Chad Daybell's home in Salem. Daybell married Lori Vallow last fall about two weeks after his wife, Tammy Daybell, died at home under what law enforcement officials believe are suspicious circumstances. Tammy Daybell died Oct. 19 and was buried in Springville, Utah. Her body has since been exhumed and an autopsy has been conducted, but its results have not been announced.
The Fremont County Sheriff's Office said in a Monday news release that 43 items were removed from the residence during the search. The confiscated items included electronic devices such as computers and cellphones, journals, documents and medications, the release said. "These items will be further examined by forensics experts," the release said. "It is expected that the results of the examinations will not be available for several weeks."
The anonymous source said she misses her friend.
"Tylee is an awesome friend and is so smart and sassy," the friend said. "I can't wait to find her."