Food insecurity has heightened for many people in the U.S. since the COVID-19 pandemic began, and several local food bank leaders say the issue only becomes more severe as the holidays approach
"People are often faced with 'do I want to pay my rent' or 'do I want to buy groceries,'" said Ariel Jackson, executive director of the Community Food Basket — Idaho Falls. "Those groceries aren't going to be any good if you don't have anywhere to cook them."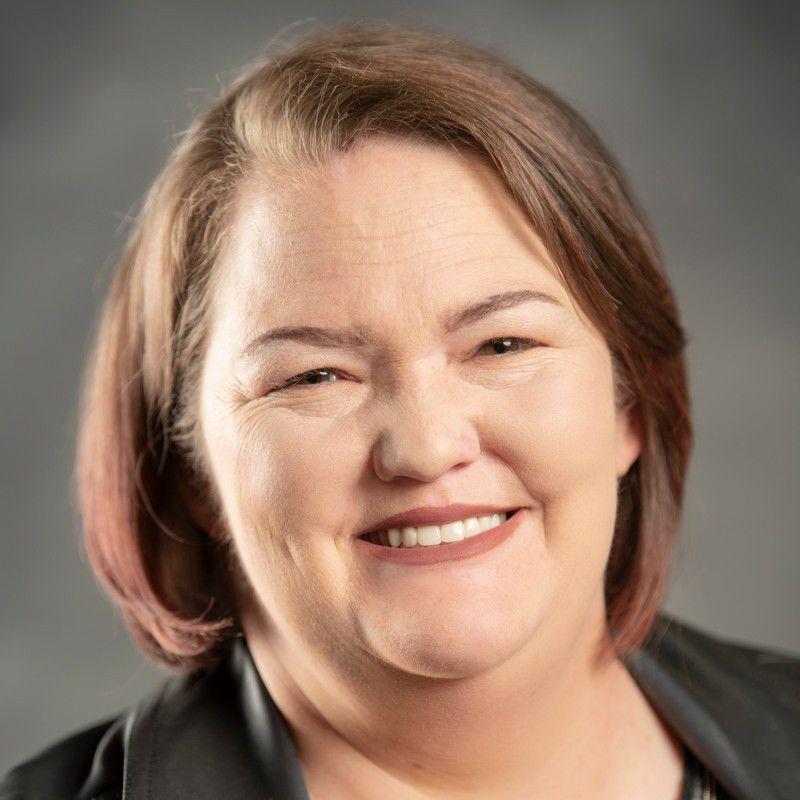 Jackson said the Community Food Basket gave meals to 81 families on Monday, which is about 30 more than the number that is usually given out on a Monday throughout the year. She said she expects that number to double during Thanksgiving week and for it to remain higher than average until spring.
The Community Food Basket will distribute holiday meal boxes from 3 p.m. to 5 p.m., Monday, Nov. 22, and from 4 p.m. to 5 p.m., Tuesday, Nov. 23. Families can pick up a meal box at the distribution center located at 245 North Placer Ave. Jackson said the boxes will contain a six-pound bone-in turkey breast along with other holiday-related items.
Jackson said the organization hopes to distribute 250 food boxes on Monday and Tuesday.
"I have no doubt we'll give them all away," she said.
Jackson said there was less of a demand for the food basket's services early on in the pandemic when there was more governmental assistance but demand has since grown after many of those programs ended and the cost of food has risen.
The Associated Press reported on Nov. 10 that food banks across the country are struggling to feed families as the organizations are seeing rising costs to distribute and purchase food. Supply chain disruptions, lower inventory and labor shortages have exacerbated the problems food banks are experiencing.
Some relief may be coming from actions the Biden administration took to permanently increase Supplemental Nutrition Assistance Program benefits and to secure additional funding for food banks, AP reported.
"Food insecurity is a constant battle for our ALICE (Asset limited income constrained employed) families in our community," said Christine Wiersema, CEO of United Way of Idaho Falls and Bonneville County. "Because of the increasing housing and gas costs, those families are struggling more than they did prior to the pandemic."
Wiersema said more people are seeking help to find quality and nutritious food since the pandemic started.
United Way provides hundreds of hot and nutritious meals for seniors and other vulnerable community members across the many organizations it funds, according to its website. Some organizations include the Idaho Falls Soup Kitchen and various Meals on Wheels programs in the region, Wiersema said.
The Idaho Falls Soup Kitchen helps feed people in need every day of the year. Katie Walker, one of the kitchen's team leaders, said the kitchen provides about 150 to-go boxes to people per day.
Another organization, the Idaho Falls Senior Center, delivers 200 meals a day to local elderly and vulnerable community members, Wiersema said. Many of these people were unable to come into the senior center when COVID-19 restrictions were in place.
"For a lot of these seniors, (volunteer food deliverers) are the only people they get to see. It's not only hot and nutritious food, but it's also a wellness check," Wiersema said.
Additionally, both Idaho Falls School District 91 and Bonneville Joint School District 93 have invested many resources in the districts' child nutrition departments and to provide meals to students in need. Both school districts are providing free meals for students from COVID-19 relief money, which also is helping more students access food.
Margaret Wimborne, District 91 director of Communications and Community Involvement, said many of the schools in the district have food pantries that students can access; and other schools in the district, such as Hawthorne Elementary, have a backpack program to send students home with extra meals during holidays and school breaks.
Several schools in District 93 also participate in the backpack program, said Heather Plain, the district's Child Nutrition supervisor. More students also are eating school lunch now that the district can provide meals for free and Plain hopes this continues, she said.
For some students, school lunch is the only meal they eat for the day and a much more nutritious meal than they were previously bringing to school, Plain said.
"We just want kids to come and eat," Plain said. "Meals are free for all kids. The last thing we want is for a child to go hungry throughout the day — just come and eat with us."
Both districts recommend students reach out to their counselor to get the help they need if they are facing food insecurity.
People can help any of these groups by donating food, supplies or their time to volunteer. Jackson said the Community Food Basket strives to help people access food all throughout the year and more holiday food baskets will be distributed around Christmas.