POCATELLO — Melanie Parrish Anderson was driving 80 mph past the Kimberly exit on Interstate 84 in June when she went into heart failure and passed out.
The 58-year-old Pocatello school teacher's next memory came the following day: She was being airlifted to University of Utah Hospital — ice covering her body to keep her brain from swelling — and her daughter was rubbing her cheek, assuring her everything would be OK.
Yet another day passed before she was fully coherent and heard the story of the three anonymous men who stopped along the interstate and saved her life.
One of them was a Portneuf Medical Center nurse who performed CPR after she stopped breathing, keeping her blood flowing and oxygenated until first-responders arrived. Another man aided the nurse, and the third man calmed her grandchildren, Deacon, 2; and Adria, 7.
The men left the scene without leaving their names or contact information, and Anderson and the PMC staff would both like to identify the heroic nurse and extend their gratitude.
"I would like my grandkids to meet him and my daughter to be able to thank him," Anderson said.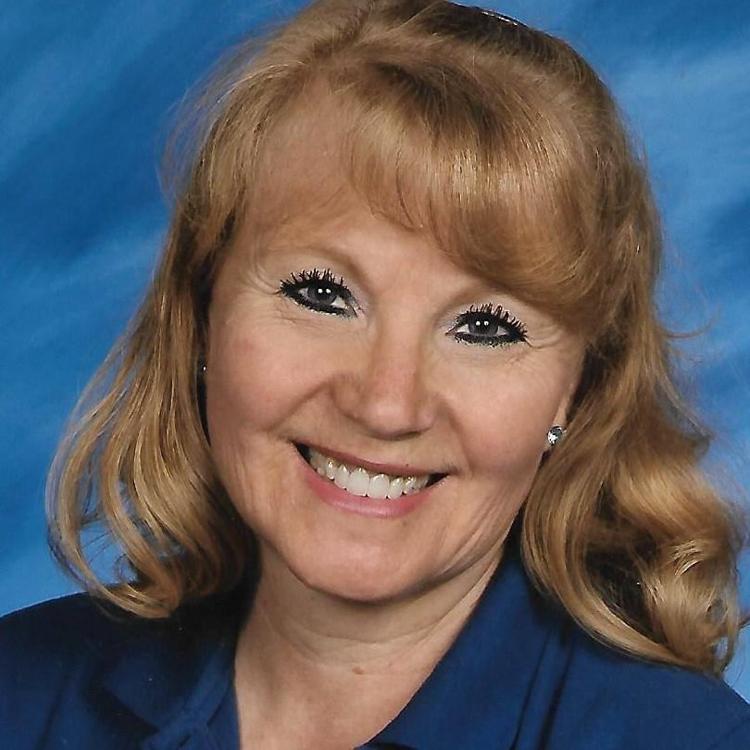 Anderson, who will likely have to retire from her job as a second-grade teacher at Jefferson Elementary School due to her health problems, had a prolonged case of the flu last winter that ultimately settled into her heart.
Originally, doctors expected she would need an implantable defibrillator, but the specialists at University of Utah Hospital in Salt Lake City were pleased by her progress and gave her a clean bill of health without it. She returned to teaching school last January, after a four-month leave of absence.
While she was driving June 22, her heart went into ventricular fibrillation — meaning it began to "flutter," beating at more than 300 beats per minute without pumping sufficient blood. Her 34-year-old daughter, Kimberly, watched her mom slump in the driver's seat as the car began to veer off the side of the road. From the passenger's seat, Kimberly grabbed the wheel and overcorrected slightly.
"We went into the median between the freeways and onto the other freeway, into oncoming traffic," Anderson said. "She turned the wheel again so we went into the median again and stopped."
Both the rear and front bumpers of their Subaru Impreza were knocked off, but the car never rolled and the airbags didn't deploy.
Adria later recalled being frightened when she looked into Grandma's unblinking eyes.
"Your eyes were open, but you weren't in there," the girl said.
As luck would have it, one of the three men who approached the car almost as soon as it had stopped was a medical expert. Anderson stopped breathing as he removed her from the vehicle and commenced with CPR.
Eight minutes later, Sgt. Sjuni Bunderson and Officer Austin Wells, with the Kimberly-Hansen Police Department, arrived and took over CPR. A few minutes later, Rock Creek Firefighters Tim Daniels and Gary Sabin arrived to shock her three times with a defibrillator to get her heart beating again.
"The EMT and police officer both said it was the nurse who saved my life," Anderson said.
The man told police that he was a PMC nurse but left the scene before divulging any more information.
PMC spokeswoman Mary Keating said the Pocatello hospital has been spreading the word about the incident to learn the identity of the nurse, who may be on vacation. She said PMC will publish the story in its internal newsletter, called Portneuf Pulse, on Monday, seeking to find the nurse.
Once the nurse is identified, she said it's likely he'll be honored during the hospital's quarterly WIN celebration, which recognizes individuals who exemplify the "service excellence" of PMC.
Anderson said the heroic first-responders made a strong impression on her 2-year-old grandson, who hugged every one of them. She said the child has a new mantra: "Superheroes have badges and save people."
"I'm so glad that's what my grandson and granddaughter saw — people out of the goodness of their heart driving by saw a person in need and stopped and saved my life," Anderson said. "I am so grateful they didn't watch me die."
Leaving teaching will be especially difficult for Anderson, who is a three-time Teacher of the Year Award finalist for Pocatello-Chubbuck School District 25.
She's also the author of a book on education, called "Lessons Learned from the Starfish: A Teacher's Journey with Children of Poverty." The book includes 40 stories about children she's taught throughout the years who changed her life.