BOISE — An Idaho Falls representative says he wants to lead a push to impeach Gov. Brad Little in large part over his actions in dealing with the COVID-19 pandemic. Rep. Chad Christensen, R-Iona, made the announcement Sunday night on his Facebook page, Chad Christensen for Idaho.
Christensen and another representative are finalizing a draft of their proposed articles of impeachment.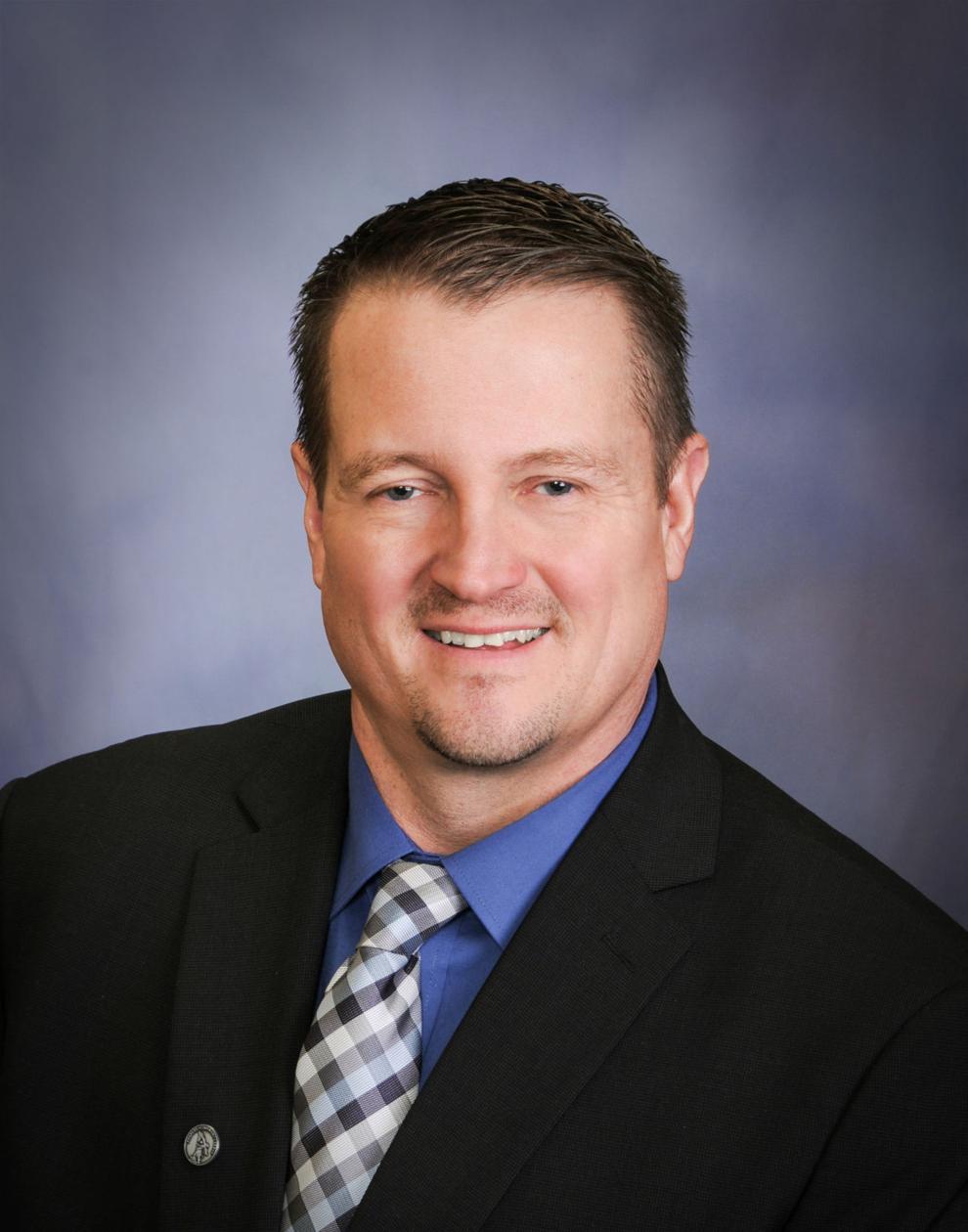 "After Friday's tantrum from Governor Brad Little, I'm now committed to moving forward to impeaching him. I have entertained it before, now I am all in," Christensen wrote on Facebook.
On Friday, Little went on television to condemn the Legislature's attempts to remove some of the governor's emergency powers and end Little's current state of emergency in response to COVID-19. He warned that the Legislature was playing a "shameful game" for "political gain" in the midst of a health emergency that was killing their constituents.
Christensen's argument for impeachment hangs on two points. First, Christensen argues that Little violated the First Amendment's right to assemble when he shut down churches and businesses, as well as prevented large gatherings in a public park. Little did this as part of a state shut down early on in the pandemic.
While Idaho's Constitution does allow for impeachment of a governor, it's not an easy lift.
In a Monday interview with the Post Register, Jim Jones, who has served as both Chief Justice of the Idaho State Supreme Court and state attorney general in the past, bluntly said "it won't work."
"(Little) clearly has the authority to make a declaration of an emergency and the authority to take necessary actions to alleviate the emergency or prevent it," Jones said, adding that those actions do allow him to suspend gatherings.
Christensen is aware the Supreme Court has ruled against arguments like his. But he does not agree with such findings, saying there should never be a time when the Constitution is suspended.
"There's been Supreme Court cases and other cases that allow for suspension of the Constitution during times of emergency. I don't know what to do with that. The Constitution was written for times like these," Christensen said.
The second part of Christensen's argument said Little "has appropriated funds without our approval." By this, he means Little designated use of the $1.25 billion in federal CARES Act coronavirus relief funds without the Legislature's approval of how to use those funds.
Jones said because these funds came through federal disaster aid, Little does not need that approval.
"If those funds had been appropriated by the Legislature, then they might have an argument. But these were not funds that were appropriated by the Legislature. They're talking about federal disaster funds," Jones said.
When asked how much support he had from fellow legislators, Christensen seemed unsure. Christensen said "quite a few" other representatives support him. He estimated his articles of impeachment have a "50/50" chance of getting past the House of Representatives, where they would need a two-thirds vote. But before that can happen, they first must get past the House State Affairs committee. Christensen said that will be "a challenge."
Another representative is currently drafting the articles. Christensen declined to say who the representative was, because they are not comfortable having their name on it until it receives public support. Before deciding whether to formally attempt impeachment in the Legislature, Christensen plans to post his articles of impeachment online for public viewing this week. He will then ask for the public's opinion and for constituents to call their legislators if they support it.
Jones noted this was an unusual way to begin the impeachment process and said it sounded like a "publicity stunt." For his part, Christensen said even if he does not get Little successfully impeached, he still sees the attempt as being an important piece of public record.
Only 15 governors have faced votes of impeachment in United States history. And just seven of those were voted to be removed from office.
Little has not commented on Christensen's impeachment intentions. Instead, a statement from the Governor's Office said he is continuing to focus on the pandemic and economy.
"Governor Little remains focused on Building Idaho's Future and the distribution and administration of the COVID-19 vaccine in order to protect the lives of Idahoans and continue Idaho's strong economic trajectory," said Marissa Morrison Hyer, Little's press secretary in an email to the Post Register.