BOISE — With one opposing vote, an Idaho House of Representatives committee agreed Friday to introduce legislation to legalize the growth, transportation and sale of hemp throughout the state.
The bill comes as a Colorado company is suing Idaho agencies, trying to get its shipment of 6,700 pounds of declared hemp that Idaho State Police confiscated last month during a traffic stop and arrest. Idaho's decision on hemp may also have an effect on future cases such as that of two men arrested last year while transporting what they claim were hemp plants through Idaho.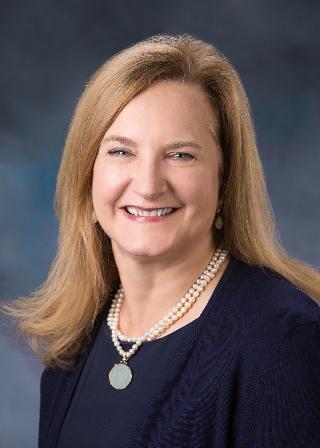 Reps. Caroline Nilsson Troy, R-Genesee, and Dorothy Moon, R-Stanley, presented the legislation to the House Agricultural Affairs Committee, and told lawmakers the legislation had two parts — the first legalizes hemp in Idaho, and the second removes hemp from the list of Idaho's Schedule 1 controlled substances, so long as it contains 0.3 percent or less tetrahydrocannabinols, or THC, the psychoactive ingredient in marijuana.
The bill, called the Hemp Research and Development Act, would change Idaho law so it conforms with the 2018 federal Farm Bill signed by President Trump in December.
The Farm Bill removes hemp from the Schedule 1 substance list at the federal level, and also "eliminates other barriers at the federal level to hemp research, cultivation and development," according to the statement of purpose attached to Idaho's new hemp bill.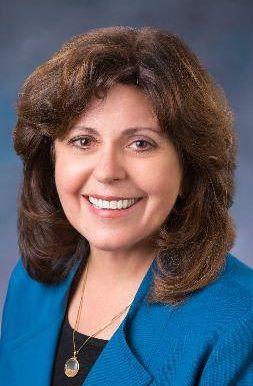 Troy called the Farm Bill's signing a "game changer," but she pointed out the push to legalize hemp is nothing new in Idaho.
"It's been a long road to get here, not just for me but for others in my district," Troy told the committee.
She later pointed out the efforts of former Republican state Rep. Tom Trail of Moscow, who worked for years to legalize hemp in Idaho, and never succeeded. In a previous interview with the Idaho Press, Trail touched on the state's history with hemp, and said hemp was introduced to Idaho in 1847 with the blessing of Brigham Young.
Troy, though, didn't have illusions about the way some in Idaho perceive hemp.
"I think there are people that are concerned it opens the door to legalizing marijuana in this state," she said.
She doesn't believe that is the case, however.
"I don't think there's an appetite for that," she said.
Hemp contains tiny traces of THC, but not enough to produce a high. It's used for skin products, dietary supplements and in clothing accessories, among other uses.
Rep. Gary Marshall, R-Idaho Falls, was the only lawmaker on the committee to vote against the bill.
"I'm opposed to hemp grown in Idaho," he said. "It's just that simple."
For him, the relationship between hemp and marijuana is too close for comfort. The way hemp-infused products are marketed, he said, seem to be targeting regular marijuana users. And, he added, many in the criminal justice system have concerns about legalizing hemp as well.
"All of the prosecuting attorneys and law enforcement officials I've talked to have said, 'Don't go there,'" Marshall said.
He added the signing of the federal Farm Bill doesn't change his view on the topic.
The Idaho bill comes with a $200,000 price tag — it would require a one-time startup cost of "$150,000 for the Idaho State Department of Agriculture to work with growers and the Idaho State Police to develop a U.S. Department of Agriculture-compliant plan," according to its fiscal impact statement. That plan would ideally be approved by the USDA by the 2020 growing season.
It would also include "$50,000 for additional IT needs specific to the USDA requirements and other program start-up expenses."
The bill's introduction comes almost two weeks after a high-profile hemp-related incident made headlines in Idaho. On Jan. 24, Idaho State Police troopers arrested a trucker, Denis Palamarchuk, who was transporting 6,700 pounds of a "green leafy substance" through Ada County. Idaho State Police in a statement referred to it as the largest marijuana seizure in its history, but the driver and the company he worked for, Big Sky Scientific, maintain the substance was, in fact, hemp. The company has since filed a lawsuit against the Idaho State Police as Palamarchuk could face a mandatory minimum five years in prison if convicted of the marijuana trafficking charge he faces.
But the debate about whether the substance was, in fact, hemp or marijuana may be entirely irrelevant under current Idaho law — Ada County Chief Criminal Deputy Prosecutor Scott Bandy previously told the Idaho Press the transportation of hemp through Idaho is still illegal.
"As far as we're concerned, it is and always has been illegal under Idaho law as it's currently written, and nothing has changed," Bandy said in late January.
Had the Hemp Research and Development Act been in place at the time of Palamarchuk's arrest, though, he might not have been arrested at all.
Troy and Moon said they believe Idaho residents are ready for the law change.
Rep. Thyra Stevenson, R-Lewiston, echoed the sentiment when she made a motion to introduce the bill.
"It's been a long time coming," she said.
Troy appeared exultant as the committee adjourned, and raised her fists giving a triumphant cheer.