Joseph Henry Loveless would have been 45 when he was killed, likely sometime in 1916, but he packed a lot into his five decades on Earth — not much of it good.
On Tuesday, the Clark County Sheriff's Office and representatives from the anthropology department at Idaho State University as well as DNA Doe Project announced that it was Loveless' well-preserved remains that had been found in Buffalo Cave 40 years ago. In making that announcement they closed the door on one mystery and opened a window to several more.
First among those mysteries is who killed and dismembered Loveless leaving his body parts, but not his head, in the cave?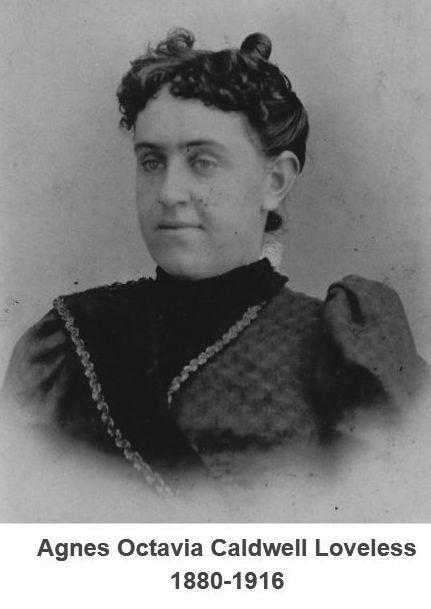 At the time of his disappearance more than 100 years ago Loveless had been jailed for murdering his wife Agnes in Dubois with an ax.
In a Friday article in the New York Times, ISU Associate Professor Samantha Blatt theorized revenge could have been a motive in Loveless' death. His wife's family had gone to Dubois to claim her body, putting them in the area at the time of Loveless' death. Blatt posited that his in-laws might have dismembered Loveless as payback.
The anthropologists' research uncovered several aliases for Loveless, including Walter Cairins, Curran, Currans, Cairns, Garron and Curnans. He also sometimes identified himself as Charles Smith.
A search of the Post Register archives under Loveless as well as his aliases unearthed a pair of articles from 1916. The first from the Idaho Register, dated Feb. 22, 1916, with the headline "Jailbreak at Pocatello: Walter Garron Tires of Accommodations and Takes French Leave," said that Garron aka Loveless had sawed through his cell door and escaped. (French leave was an 18th Century term for taking "unauthorized, unnoticed, or unceremonious departure," according to Webster's New World Dictionary.)
That escape was one of at least three jailbreaks by Loveless in 1916 alone. He also had escaped from jail in Burley in 1914.
The DNA Doe Project's report on the case included an excerpt from a contemporary news report that said that at Agnes Loveless' funeral, one of Agnes and Joseph's children was quoted as saying "Papa never stayed in jail very long and he'll soon be out."
Contemporary news reports also describe Loveless as a counterfeiter and bootlegger.
Even though the state's prohibition on alcohol didn't take effect until Jan. 1, 1916, many areas of the state took to heart the state Constitution's admonition to pursue "sobriety of the people, and the purity of the home."
Many Idaho counties had outlawed liquor in 1909, well ahead of the statewide prohibition in 1916 and the national prohibition a year later.
"Any person, firm, corporation, society or club within this State who shall accept for shipment, transportation or delivery, or who shall ship transport or deliver any intoxicating liquors to any person, firm, corporation, society or club in any prohibition district in the State of Idaho, or to any point or place in this state where the sale of intoxicating liquors is prohibited by law, except as may be authorized by this act or the interstate commerce law of the United States, shall be guilty of a misdemeanor and punished as provided in section 30 of this act," the state's law at the time read.
Loveless also reportedly was in possession of counterfeit bills at the time of his arrest for his wife's murder and their son told authorities Loveless "made money."
Reader Stephen Jenkins pointed the Post Register to a May 12, 1916, article in the Evening Capital News in Boise. The article, which was itself a reprint of a Pocatello Chronicle article, linked Loveless to the 1915 murder of wealthy Bannock County rancher J.C. Smith. The article described the rancher as a resident of the Pebble area, which is near Inkom.
A May 12, 1916, Idaho Register article titled "Man has a bad record: Known As Smith and Has Been Identified by County Officials as Walter Cairins," reports that Cairins aka Loveless aka Smith was in jail at St. Anthony for the murder of his wife. The article also said Cairins was "suspected of the murder of a man near Alexander, Bannock County, several years ago and a number of lesser crimes committed in that county."
Alexander is actually in Caribou County, near Soda Springs, and is 50 miles by modern road from the Pebble Creek area, and it's possible both the Evening Capital News article and the Idaho Register article are referencing the same death, but if they aren't, could Loveless, the notorious bootlegger and jail-breaker, also have been Idaho's first serial killer?
The FBI defines a serial killer as the "unlawful killing of two or more victims by the same offender(s), in separate events."
That Loveless was ID'd as source of the Buffalo Cave remains also leaves unsolved another Clark County mystery that investigators previously surmised may have been tied to the body parts.
Sometime in the 1970s, two shepherds in Dubois were in a fight at a local bar. The house they lived in later caught fire. One of the shepherds impeded the fire trucks from dousing the flames. The other was not seen again and there was conjecture the remains belonged to the missing shepherd.
Clark County Chief Deputy John Clements, who had worked the Buffalo Cave case for five years, was able to identify the house fire's survivor as Martin Mallady. The other was known as John Green, though Clements never found a record of anyone by that name living in Dubois.
Mallady died in a Montana prison in 1990. Clements did not know much about Mallady's history because the prison records were disposed of long before he was assigned to the case. Newspaper clippings from Montana and Illinois show Mallady had a history of theft and check fraud.
"He was not a real class-act kind of guy," Clements said of Mallady.
Then again, neither was Loveless.
Post Register reporter Johnathan Hogan contributed to this article.