SALMON — They're not dream homes by any means but a small segment of people in Lemhi County are residing in pre-fabricated sheds in what is believed to be a cost-savings measure.
Gary Goodman, head of building, planning and zoning for the county and for Salmon, said he tries to track sheds or tiny buildings that are being used as residences and which were either legal at the time they were inhabited or have since been brought up to code.
The pattern was sometimes in play as long as two decades ago, when mostly part-time residents wanted a modest space to use when they were in the area to hunt or fish. The practice grew in recent years when housing and rentals were at a premium.
While the current trend may be influenced by what area Realtors say is a market that is struggling to keep up with demand, it likely is not tied to rental prices or availability, according to Goodman and local rental property managers.
Goodman said he has been made aware of several shed owners who are using the sheds as rentals and worked with them to bring them into compliance in such areas as safety and sanitation. For example, the spaces must be equipped with smoke detectors and, under certain conditions, feature more than one exit.
Additional requirements must be met, most of which depend on the structure under consideration. Goodman urged those who wish to offer such buildings for rent to consult with him on the specifics.
"You can make them legal and we encourage people to do so," he said.
Goodman estimated the county has roughly 100 sheds or smaller-sized buildings in use for seasonal or year-round living — but those are the ones on the radar. Less clear, he said, was how many exist that may not meet the most basic safety and structural standards.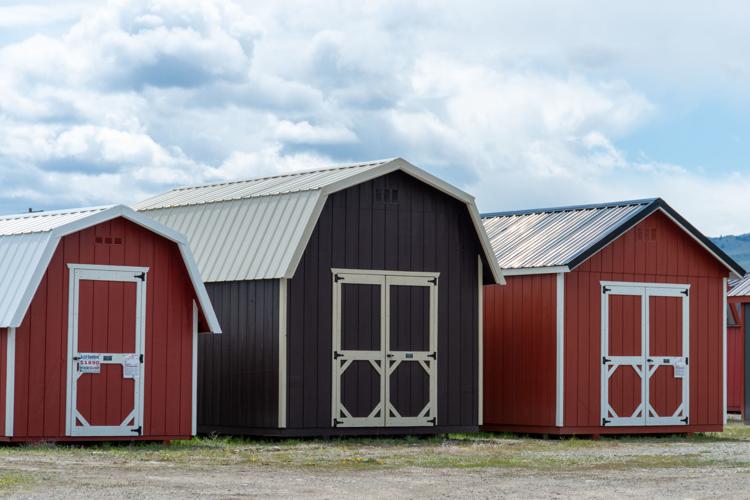 The arrangements that were not lawful but which have since been brought into compliance appeared to stem from the confluence of needs: an owner seeking to make a bit of money every month and a renter seeking or needing to reduce living expenses, he said.
Those are the same reasons cited by rental property manager Teresa Wade of Salmon Rental Solutions.
"Those arrangements are by choice, not because there's nothing else available," she said.
Contrary to popular belief, rentals that are reasonably priced do exist in the Salmon area and, though rates have risen along with property taxes, the one-bath, two-bedroom homes overseen by Salmon Rental Solutions range from $420 to $650 a month. Wade estimated the average price for such rentals ranged from $500 to $600 monthly.
The supply and demand for rentals in the last several years have flowed and ebbed along with the advent and exit of such economic boosts as a cobalt mine (which was being developed but which ultimately failed to materialize) and Shopko (which opened with much fanfare but which is soon to close for good).
Salmon Rental Solutions has begun providing a service for those wishing to rent small spaces by matching up homeowners with prospective tenants for room rentals. The company provides applications and background checks for all parties, seeks to pair those renting out rooms with those seeking them and then leaves the rest of the details and any contracts to the landlord and the renter.
The firm charges an application fee but otherwise sees the program as an aid to both permanent and temporary residents.
"Some people are here for the summer, working, and they just don't want or need to be in a long-term lease. We're simply trying to provide a community service," she said.
Esther England, broker with Mountain West Real Estate in Salmon, said the housing market now has more buyers than sellers, with mid-range homes going quickly when they come up for sale.
That may be contributing to the renting of sheds. Either way, the pace of home sales is not likely to slow given the types of buyers flocking to Salmon, according to Realtors.
England said she has dealt with a number of people fleeing the coasts, particularly California in the aftermath of destructive wildfires and amid the hassles of urban living and associated expenses.
"They want to cut costs, they want to come to a place that's safe and not so demanding; they just want a small-town life," she said.