New York Times bestselling author Cynthia Hand has written nine books, but it is only her latest, "The How and the Why," that takes place in her hometown of Idaho Falls.
Local readers may recognize many of the places within the novel. The opening scene depicts Cass, the main character, celebrating her birthday in Garcia's Mexican Restaurant, a place Hand always makes a point of visiting when home.
"I love their homemade salsa," Hand said, "but I mostly go for their margaritas."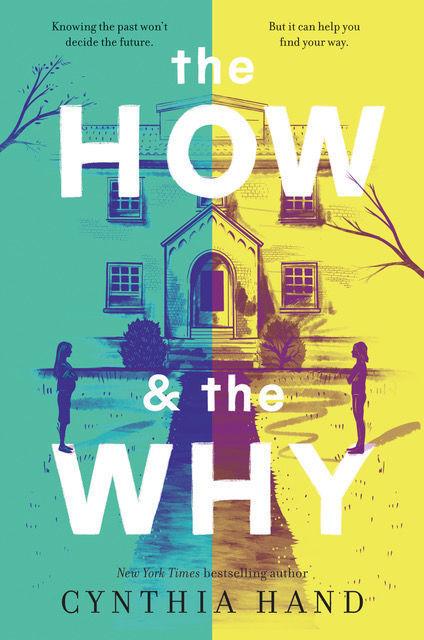 "The How and the Why" is about Cassandra "Cass" McMurtrey, a Bonneville High School senior who loves her adoptive parents but begins to feel curious about her biological parents. The book switches between Cass' point of view and that of her biological mother, who is writing letters to her unborn daughter.
Other real Idaho Falls locations in the book are Bonneville High School, where Hand herself went to school, and Mountain View Hospital, where Hand's mother worked as a nurse. Even some fictional locations have a real-life basis. The bakery owned by the main character's mother was inspired by the Idaho Falls' Sugar Shack.
"I didn't write about a place that Cass goes to in Idaho Falls that wasn't special to me," Hand said, "I really wanted to write about places that I wanted to revisit in my mind."
After high school, Hand attended the College of Idaho in Caldwell where she majored in English with a pre-law emphasis. She then attended Boise State University, graduating with a Master of Fine Arts degree in fiction writing. Hand earned a Ph.D. at the University of Nebraska-Lincoln and taught college for several years at Pepperdine University in California before moving back to Idaho. She now lives in Boise.
Part of the reason Hand chose Idaho Falls, was the book's main theme of adoption. Hand is familiar with the state's adoption laws since she herself was adopted in Idaho. Though the book is not autobiographical, Hand drew on her own feelings for the story.
"When I was about 18 or 19, I went through a curious phase where I went through a search for my birth parents," Hand said, "And while the story itself isn't my story, the emotions that my characters feel are definitely emotions that I have felt as I tried to wrestle with and figure out my own adoption."
Hand felt called to write an adoption story after seeing so many depictions of adoption in the media that she felt were inaccurate. She disagreed with movies, television shows and books that portrayed adoptees feeling as though their adoptive parents weren't their real parents. She wishes adoptive parents were not seen as less important than biological parents in fiction.
"If you were to put in the search engine, 'Who is Superman's father?' it'll pop up with Jor-El, his alien father," Hand said, "You have to go for a while before you get anything about Jonathan Kent."
"The How and the Why" launched Tuesday and can be bought online or in bookstores.