Many of the kids are orphans, or their parents are in prison. Some have been trafficked, are former addicts, abused, kicked to the curb, locked in basements.
Now they live on youth ranches in Southern states with surrogate house parents and learn a new way of life. To reward these kids for their efforts, they were flown to Idaho Falls on Friday and taken to Swan Valley for a wilderness experience fly fishing on the Snake River with guides from the Lodge at Palisades Creek. The nonprofit program is called On River Time.
"What we're trying to do is give these kids a quantum moment," said Steve Davis, founder of Birmingham, Ala.-based On River Time. "A quantum moment has to be benevolent, it has to be visual and has to be surprising and has to be enduring. ... I'm a survivor of abuse myself, and I've worked out a lot of the demons that I had on this river over the last 25 years."
The group is middle school to high school ages from Big Oak Ranch in Springville, Ala., and Palmer Home in Hernando, Miss. A previous group came out in late May from Still Creek Ranch in Bryan, Texas. Other groups come from Homes of Hope for Children in Purvis, Miss. The kids have never been out of their home state, never touched a fly rod, been on an airplane or experienced the Rocky Mountain environment.
"I saw a baby moose; its mother was nearby," said one 17-year-old boy from Alabama who asked not to be named. "They were crossing the river from a gravel bar. Some other kids reported seeing a bear along the river."
After the group of students, chaperones, mentors and surrogate parents flew into Idaho Falls, they spent Saturday fishing the river. Sunday was an Orvis Olympics day with games and contests and Monday was another day fishing the river. Tuesday, the group toured Grand Teton National Park under the direction of the Teton Science School. Orvis, a fishing gear company, is one of the program's sponsors and each kid leaves with their own fly rod.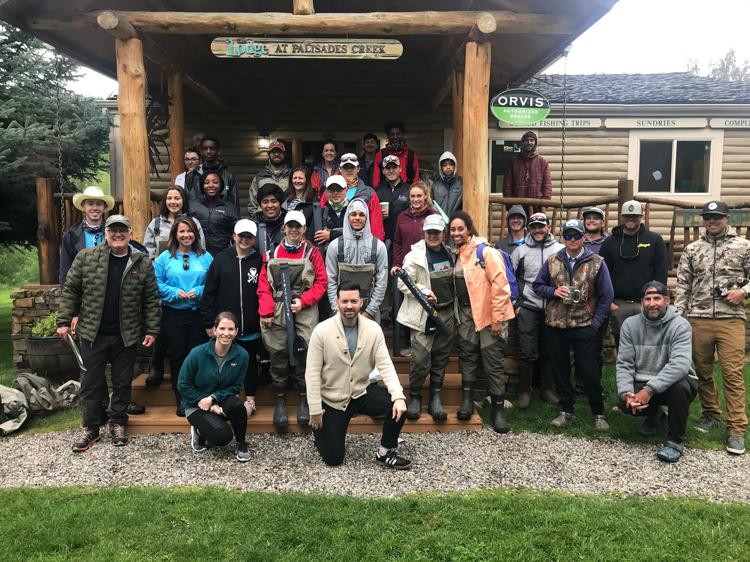 Evenings are spent eating, hearing devotionals and bonfire programs.
"We had a bonfire. It was super sweet because we wrote down our fears, and we went around and kind of talked about those, and we were able to put our fears that we wrote down in the fire," an 18-year-old peer leader said of her activities Sunday. "It was a way of getting rid of them. Everyone participated and was super open. It wasn't anything that was mandatory to say your fears out loud, but a lot of the kids just chose to. That was a big step in moving on from that fear by verbally expressing what it was."
Davis said many of the students are studying to become Christian ministers, and religious study is a part of the program.
"We have a pinning ceremony the last night that there's not a dry eye in the house," he said. "Everybody has to get up and talk about someone that meant something to them this week — what they've done, and they have to tell them. I'd say it's a very special week for these kids."
Kids have been keeping track of fish caught and the biggest caught on the river. Justin Hayes, manager of the Lodge At Palisades Creek said the fishing on the river has been stellar. One leader reported about 800 fish caught by all the children.
"The record is 25 inches," said the 18-year-old peer leader. "Today we had one kid catch 26 fish, and he is 12 years old. I caught eight fish today not counting the (whitefish)."
Davis said the quantum moment experience they are hoping for usually happens with the kids.
"We had a girl this past week that didn't want to come," he said. "She has been going through depression and so forth. The ranch director coaxed her into coming anyway, and the last night of the pinning ceremony she walked up, tears rolling down her cheek and she said, 'I'm so glad I came here.' "
The 18-year-old peer leader said focusing on fishing and the outdoors proves to be therapeutic.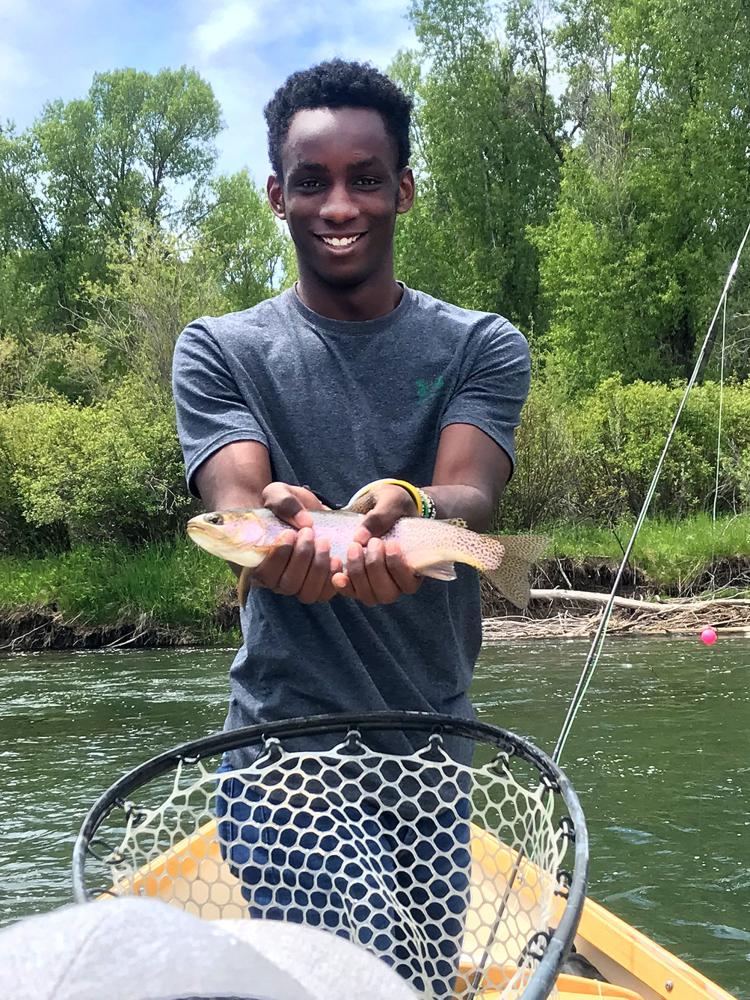 "I think that a really big part of this trip is giving the kids something new to focus on for a little bit and kind of taking their minds off of worries and focusing on casting and catching fish and having a good time, instead of thinking about stuff at home," she said. "It's just everything is so beautiful here and truly does display the Lord's glory."