"Why haven't they been arrested?"
It's the question on the minds of many as Lori Vallow and Chad Daybell spend their days at Hawaiian resorts on the sunny island of Kauai. On Thursday the couple was spotted at Costco casually picking up groceries. A photo taken by a fellow shopper shows Lori leaning on the grocery cart as Chad smiles at her.
Recently released photos of their November wedding show the couple laughing near the ocean in Hawaii and Chad strumming a ukulele — just a couple weeks after his wife of 29 years died "in her sleep," according to Chad's account to law enforcement.
The beach visits, the errand running, the happy photos — all seem to have struck a nerve with the public. The story of Lori and Chad, their respective dead spouses, and her missing children has captivated the nation.
In the last 220 days, Lori's brother Alex Cox killed her husband Charles following a family argument in July, Chad's seemingly healthy wife died in her sleep in October in a manner police are calling "suspicious," and Cox, also young and apparently healthy, died mysteriously on a bathroom floor in December.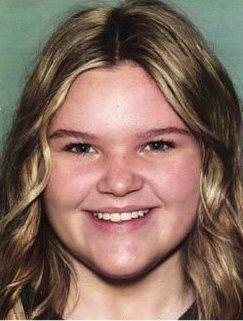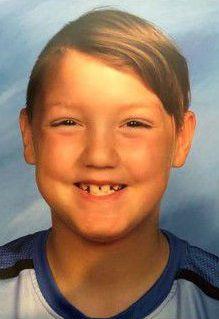 And of course, Lori's two minor children, Tylee Ryan and J.J. Vallow, have disappeared. No one has seen the children since September. Neither Chad nor Lori reported them missing. Shortly after Rexburg police questioned the couple in late November about the children's whereabouts, Lori and Chad fled to Hawaii. Earlier this month a storage unit full of the children's belongings — the kind of things you'd think they'd want in their new home — was found in chilly Rexburg, thousands of miles from Hawaii where Chad and Lori have lived for more than a month.
As the public continues to learn about strange circumstance after strange circumstance surrounding the couple, many believe the deaths and disappearances were orchestrated by Chad and Lori.
If that's the case, why haven't they been arrested?
The answer, according to legal experts, is most likely a lack of evidence. That lack of evidence is primarily due to law enforcement's inability to locate Tylee and J.J. Until police can prove something criminal has happened to the children, Chad and Lori are looking at nothing more than misdemeanors for their failure to cooperate in the investigation. A judge may hold off on the arduous and expensive extradition process following Lori's potential contempt of court charge until law enforcement finds evidence for more serious charges, said Samuel Newton, assistant professor of law at the University of Idaho.
Lori was ordered to physically present J.J. and Tylee to Madison County officials by Jan. 30 but failed to do so.
The Post Register looked to legal experts and past cases to try to figure out, should Tylee and J.J. remain unfound, what charges could Lori and Chad face in the future in a variety of possible scenarios and what evidence would police need to bring charges in those scenarios.
The disappearance of Tylee Ryan and J.J. Vallow:
Scenario 1: Chad and Lori were not actively responsible for the disappearance of Tylee and J.J., but they did not alert authorities when the children went missing.
Possible charges: Perjury for giving false information. Police say Vallow and Daybell "indicated (J.J) was staying with a family friend in Arizona." Rexburg police said they investigated and did not find that to be true. According to Idaho law, this crime is considered a misdemeanor. There is no Idaho law requiring parents to alert authorities when children go missing.
Evidence police would need to charge Lori or Chad: Police likely have enough evidence to prove Lori provided false information concerning J.J.'s whereabouts.
Famous similar case: In a case that received national attention, Caylee Anthony's mother, Casey Anthony, never reported her daughter missing. "Caylee's Law," which has been enacted in 10 states, makes it a felony for parents to fail to report their child as missing. Anthony was eventually acquitted of all charges except four misdemeanor counts of providing false information to law enforcement. Anthony was sentenced to one year and $1,000 for each misdemeanor count, for a total of four years in prison and $4,000 in fines. Caylee's Law does not exist in Idaho.
Scenario 2: Lori and Chad have hidden the children.
Possible charges: Contempt of court
Evidence police would need to charge Lori or Chad: Police likely have enough evidence to prove contempt of court. On Jan. 25, law enforcement in Princeville, Hawaii, served Vallow with a court order demanding that she "physically produce Tylee and J.J. to the Idaho Department of Welfare in Rexburg, Idaho, or to the Rexburg Police within five days of being served with the order." Vallow did not comply with that order and could now be found by a Madison County judge to be in contempt of court. Per Idaho law, a misdemeanor for contempt carries a penalty of an up to $5,000 fine, a maximum of five days in jail, or both.
Famous similar case: In Baltimore City Department of Social Services v. Bouknight, Jacqueline L. Bouknight, of Baltimore, was ordered to produce her child in court. She claimed to have left her son with a friend but would not reveal anything more. In a case that went all the way to the U.S. Supreme Court, Bouknight claimed that forcing her to disclose her son's location violated her Fifth Amendment right not to self-incriminate. The Supreme Court ruled the Fifth Amendment does not "protect a custodian from refusing to produce his or her child pursuant to a court order." Despite this ruling, Bouknight refused to produce her son. A Baltimore judge continued to find Bouknight in contempt of court for seven years; she spent those seven years in jail. After that, she was released and has never been convicted for further charges regarding her son. Her son has never been seen since.
Scenario 3: Chad and/or Lori are responsible for the death of Tylee and J.J., but police cannot find their bodies.
Possible charges: Murder
Evidence: According to Thomas A. DiBiase, a former federal homicide prosecutor and expert on "no body" murder cases, in cases when there is no body but police believe a murder was convicted, evidence is most likely to come from forensic evidence such as blood, hair, or fingerprints, confessions to family or friends, or confessions to police. When none of those are available, Alton D. Kenney an attorney and former prosecutor who has gotten convictions on two "no body" cases, said it is possible to prove victims are dead through what he calls "negative inference." This involves proving all expected normal routines are not being met. For example, a teenager may suddenly stop all social media activity, stop speaking to all friends and relatives, stop continuing to pursue life milestones such as getting a driver's license or applying for a job. These negative inferences may convince a jury that a missing individual has died. Then, the court can prove someone is responsible for that death. According to Kenney, however, cases involving negative inference take a long time to prove and police may wait a full year before bringing charges.
Famous similar case: More than 50 people have been convicted of murder without a body being found. However, when police lack forensic evidence or a confession, it becomes more difficult. When Susan Powell went missing in 2009, her husband Josh Powell claimed she had abandoned the family. Despite a mountain of strange circumstances surrounding Josh, he was never charged with her murder. In 2012, Josh killed himself and his two sons. Since Susan's body has never been recovered, she has still not been declared dead.
Charges involving the deaths of Charles Vallow, Tammy Daybell, or Alex Cox: All three deaths are still under investigation. Authorities are still waiting on autopsy results for Tammy Daybell and Cox. The lack of charges may mean authorities have not found evidence as of yet to prove Chad or Lori were involved. Autopsy results may provide more information.