Jerry: How are things going with the Idaho Falls Civic Auditorium renovations? I know you serve on the committee overseeing that. Say, do you know where the word "auditorium" comes from?
Carrie: No, Jerry…. I'm all ears.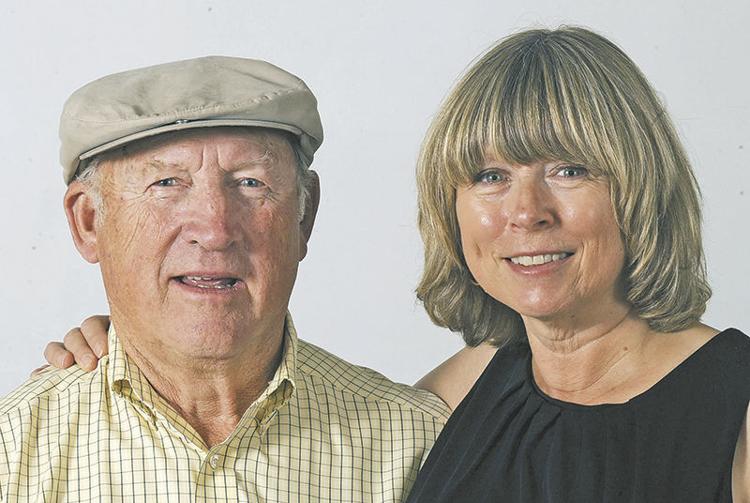 Jerry: It's derived from two Latin words: "audio," which means to hear and "Taurus," the bull.
Carrie: Puhleeze, give me a break. Besides, we changed its name to the "Idaho Falls Civic Center for the Performing Arts."
Jerry: How's the project going?
Carrie: We are in the final months of Phase I which calls for renovating the auditorium. So far, we have dramatically improved the interior look with new paint and vinyl wall covering, carpeting and grill work. We also installed acoustic fabric panels on the back walls to improve the sound and new railings in the balcony for better safety.
Jerry: What else is in the works?
Carrie: A new marquee, similar to the old one but with a digital panel, will be installed this week. We are also installing an orchestra pit lift and new orchestra shells this summer. Special thanks go to the William & Shirley Maeck Family Foundation which provided over 50 percent of the Phase I funding.
Jerry: I hope you got rid of those dreadful orange seats?
Carrie: Yes, they're gone. But not without some drama.
Jerry: I love drams. Tell me more.
Carrie: The company we originally were purchasing seats from went bankrupt this fall. They were a highly respected company in business for over 80 years so that was quite a shock.
Jerry: I bet that messed up your schedule.
Carrie: We were supposed to open in early November. But as of early October, we had no seats and no seating chart for arts groups to use for ticket sales. This fouled up scheduling for both local and touring shows.
Jerry: Couldn't you rent some folding chairs?
Carrie: We looked at that option. But it cost tens of thousands of dollars and would make for a terrible patron experience. Fortunately the Civic Technical Manager Ed Morgan got on the internet and found a bunch of used seats for sale from a movie theater in New York. So we grabbed them.
Jerry: Are those permanent seats?
Carrie: No. They're a temporary fix. But they are making it possible for shows to be performed at the Civic until our beautiful new permanent seats get installed this summer when the theater season slows down.
Jerry: Isn't it costing a bundle of money to buy the seats twice?
Carrie: No. The temporary seats were very inexpensive, and we'll recoup most of that cost when we resell them later this year. Equally important, installing temporary seats revealed a major problem. The new larger seats are more comfortable but they reduced leg room. In some rows, tall people actually bumped their knees against the seats in front of them.
Jerry: So what's the solution?
Carrie: On the main floor, we will remove an entire row of seats to open up leg room between the other rows. In the balcony, which has steep tiers, our permanent seats will have lower backs in some rows for the same reason. Had we already installed our permanent seats, it would have been a very expensive retrofit. Instead, we are operating on-budget.
Jerry: It sounds like the bankruptcy problem turned into a blessing. What will be the new seating capacity when your permanent seats are installed?
Carrie: It will be around 1,700.
Jerry: Maybe you should have contracted with an airline company for your seats? You could have doubled your capacity.