Affordable homes are key to mental health solutions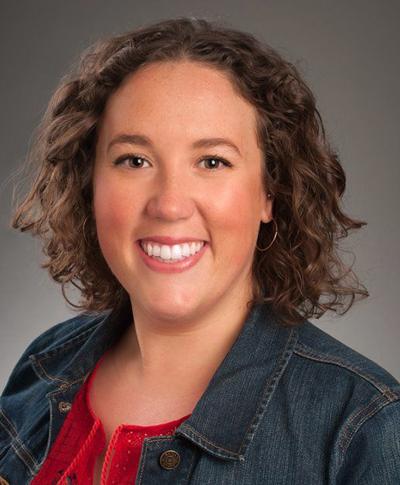 Idaho faces a complex puzzle when it comes to addressing behavioral health. Behavioral health refers to mental illness, substance or alcohol use, and co-occurring disorders. To achieve a seamless system of care for individuals living with behavioral health challenges requires moving and shifting all of the pieces of the puzzle: providers, consumers, insurers and other stakeholders. One critical missing piece in this puzzle: affordable housing. When rents and home prices are spiking, as they are now in our rapidly growing state, people with severe mental health needs suffer enormous consequences.
Recovery for Idahoans living with behavioral health conditions doesn't end after they receive treatment. For individuals with serious mental illness especially, a designation that is dependent on severity of diagnosis, duration of symptoms associated with the condition and correlated disability, an affordable place to live is a foundation for a successful and sustained recovery. An affordable home is a stable place to continue mental and/or substance abuse recovery. It serves as a permanent address to keep on file with employment services and employers, and the critical component to avoid living on the streets and relapse. But affordable places to live are increasingly scarce. The crisis is widespread across the state, as Idaho lacks nearly 30,000 affordable and available units for the average renter, and especially for those with a mental illness. Transitional and supportive housing is nearly impossible to come by in any Idaho community.
Access to a stable, affordable home affects everyone. But the stakes are especially high for our communities when they lack affordable housing for people actively pursuing or exiting treatment. With a higher likelihood of ending up homeless, they also risk confinement in institutions that aren't primarily designed to help, like jail or prison. Because the stress is often so great, their physical health suffers as well, and they are more likely to end up in local emergency rooms at public expense.
However, outcomes can be successful when those same individuals have access to support services. Innovative and successful models like Housing First surround chronically homeless individuals, many of whom struggle with behavioral health conditions, with wraparound services so they have the support they need to successfully transition out of recovery and reconnect with their communities. When access is available, it can lead to long-term housing stability, improved mental health outcomes and reduced use of crisis services such as emergency departments, hospitals and jails.
At Empower Idaho, we work on the behavioral health puzzle every day. As advocates for improving Idaho's behavioral health system we urge stakeholders and decision-makers to put more emphasis on providing access to an affordable home for Idahoans who live with a serious mental illness. When these individuals have access to a stable home, it sets a critical piece of the puzzle into place. We must recognize the behavioral health puzzle cannot be completed without addressing the housing affordability crisis we face.
Emily Allen is the Project Manager for Empower Idaho, where she works to change the conversation about behavioral health to one of understanding and acceptance.