Media reports of the recent Republican state meeting would have readers believe that Republicans are closely divided, but nothing could be further from the truth. As an attendee and close observer, I assure you conservatives are in control and in ascendancy in the state Republican Party. The establishment wing of the party has lost control, and they don't like it one bit.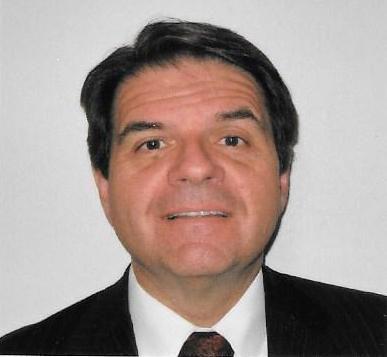 Understanding this conservative ascendancy requires a brief review of state party rules. Normally a state chair is chosen during a state party convention when proxy votes are not allowed. Only delegates in attendance are allowed to vote for state party officers. Because of the recent resignation of the state party chair, the election of the new chair to fill out the term occurred at an off-year state summer meeting, when proxy votes are permitted. Once this fact was realized, all who planned to attend the state meeting diligently sought to carry the proxy vote of those who didn't attend the summer meeting. Three delegates from Bonneville County were in attendance, and they carried three proxies.
The establishment camp of the party, including establishment politicians, supported Tom Luna, previous superintendent of education. Ex-Gov. Butch Otter made personal phone calls to many voting members on behalf of Luna. Melaleuca CEO Frank Vandersloot issued a letter supporting Luna and made personal phone calls in Luna's behalf. National Republican Committeewoman, Cindy Siddoway, and National Committeeman, Damond Watkins, issued a joint letter supporting Luna's candidacy. Luna's more liberal positions, especially his support of Common Core, brought the old guard out in droves, hoping to elect him chair.
The conservative wing of the party supported Raul Labrador, former U.S. congressman from Idaho's first district. Voters in eastern Idaho may not be familiar with Labrador, but he strongly supports conservative platform principles and vigorously opposed Common Core. Labrador stood on his principles and did not need letters of support or predictions of doom and gloom if his candidacy wasn't successful. Recognizing the scheme of the establishment to sweep up as many establishment proxies as possible, the conservatives concentrated on encouraging attendance by actual conservative voters, while gathering proxies from the few who were unable to attend.
I was honored to nominate Labrador as state party chair and gave his primary nomination speech. Cindy Siddoway nominated and spoke on behalf of Luna. The applause after the various nominating speeches made it clear that the voters in attendance were strongly in favor of Labrador. Had proxies not been allowed, the overwhelming vote would have favored Labrador, a proven conservative. In the end, Labrador was successful in a vote of 109 to 111, but again that vote was heavily swayed by proxies and did not accurately represent the opinion of delegates in attendance.
The Republican Party is in great hands after the election of Labrador, and we can expect great things in preparation for the reelection of President Trump. The Republican Party remains true to its conservative principles, which have made America and the state of Idaho great.