Jerry: Have you voted yet?
Carrie: Yes, I requested an absentee ballot a while ago. After voting, I put my ballot inside a tan secrecy envelope that came in the package, placed that in the return envelope and signed the outside of the envelope.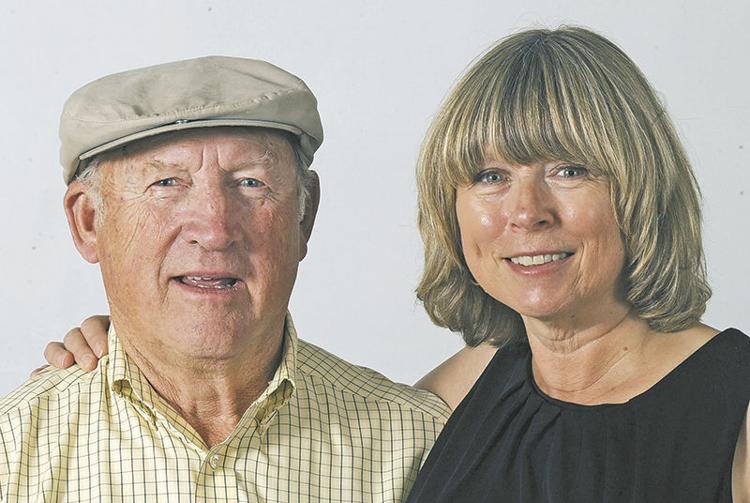 Jerry: Did you mail it?
Carrie: Nope. I used the drive-up ballot drop box at the Bonneville County Elections Office at 825 Shoup. Follow the signs north of the building into the alley and drop it into a secure box. Don't forget to smile because you'll be on camera.
Jerry: There is also a secure drop box by the front door. Is there still time to get an absentee ballot?
Carrie: The deadline to request absentee ballots is Oct. 23. But if you are registered to vote, you shouldn't wait. Go to idahovotes.gov. You can also check the status of your absentee ballot on that website.
Jerry: Be careful to use the official idahovotes.gov website. If you mistakenly type in idahovotes.com or idahovotes.org, you'll end up on the Idaho Freedom Foundation website.
Carrie: They must be pretty desperate using copycat names to get people onto their website.
Jerry: Back to absentee ballots, if you prefer to mail them, it is recommended you do so no later than Oct. 27. After that, you should hand-deliver them to your county elections office.
Carrie: For people who prefer to vote in-person, early in-person voting is now open in Bonneville County and several other counties. Check with your local elections office for the dates. In Bonneville County, early in-person voting runs weekdays, 8 a.m. to 5 p.m. and will end Oct. 30.
Jerry: What happens if you aren't registered or changed your address?
Carrie: You will need to register in person when you vote, either during early voting or at the polls on Nov. 3. Be sure to bring a photo ID and proof of residence such as a utility bill, lease, etc. You can check whether you're registered at idahovotes.gov or by calling your local elections office.
Jerry: Will all polling places be open on Nov. 3?
Carrie: They will be in Bonneville County. However, four Bonneville polls have changed due to the pandemic. The Senior Citizen Center polling place is changed to The Waterfront at Snake River Landing; Fairwinds-Sandcreek Assisted Living is changed to Hillcrest High School; ISU is changed to East River LDS Church, 3370 N. 5th W.; and Lincoln Court is changed to Linden Park Elementary School.
Jerry: Several friends have asked about the proposed amendment to the Idaho Constitution on the ballot. Can you enlighten me?
Carrie: Currently the Idaho Constitution allows for a minimum of 30 and a maximum of 35 legislative districts. The proposed amendment eliminates the 30 minimum and simply sets the number of legislative districts and senators (one to each district) to 35. Two House representatives per district remain unchanged. Idaho has had 35 legislative districts since 1992.
Jerry: So, why bother changing it?
Carrie: During the 2020 legislative session, Republican leaders floated the idea of increasing the number of legislative districts.
Jerry: Why?
Carrie: Some argued the rural areas, due to their sparse populations being spread over large geographic areas, make it difficult for legislators to serve their constituents. Others say it was a power grab by the Republicans to increase rural representation because they tend to vote Republican. So, the Democrats pushed back and the compromise was the proposed amendment, which passed on a bipartisan basis. For more info, go to sos.idaho.gov/elect/inits/2020/2020VotersPamphlet.pdf
Jerry: Indeed, compromise was how our Founding Fathers created our extraordinary U.S. Constitution.
Carrie: I agree. So, now, it's important for everyone to vote.
Jerry: Remember, "Democracy is not a spectator sport."