In life, timing is important. If I have an annual employment interview when I can ask for a raise, I put my best foot forward and really prepare. If I can schedule an interview whenever I want, forcing my employer to reconsider, knowing that any raise will be forever, but a refusal must be reconsidered again in three months, and again in three months, and again in three months, my performance will be reduced. You would never employ me under those terms, but that is what we are stuck with throughout the state.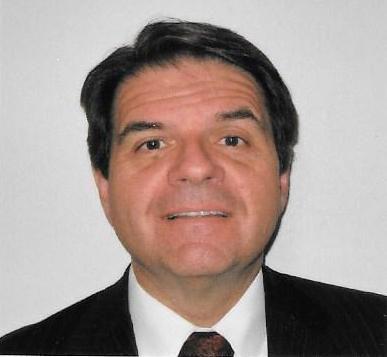 I love education. All of our children have obtained college degrees, most with graduate degrees. Education has greatly benefited my family. That's why I routinely support bond elections. But I am tired of the refusal of school boards statewide to accept no for an answer.
Before a recent bond proposal in District 93, I was invited to a meeting to examine what was in the bond. It contained changes for every school, a wish list of everything wanted by administrators, with a few actual improvements thrown in for flavor. I informed the school board that their bond would not pass. I encouraged them to seek just what was actually needed to benefit the students, and they would have my support. Nobody listened and the bond failed miserably. Now they're back, preparing the next bond proposal. District 91 is exactly the same, refusing to take no for an answer.
As the Idaho Freedom Foundation recently reported, Minidoka School District put before voters a $21 million bond in March 2019. The bond proposal failed, but the district turned around and put it on the May 2019 ballot. Filer School District pulled the same stunt in 2019, putting an $8 million bond before voters in March, but after it failed, the district put it on the ballot again in September. The Kellogg school district has followed suit and has re-run at least one failed bond. All over the state, they just don't get the message.
Now before the Legislature is House Bill 347, which will prevent a failed bond from being resubmitted within 11 months after rejection. It was approved 48 to 21, with support from local legislators Christensen, Erhardt, Zollinger and Ricks. Thanks to these legislators for doing the right thing. The bill was opposed by Mark Gibbs and Gary Marshall, who argued this was an issue for local control, not state statutes. This is not a local concern, it is a statewide problem and requires statewide scheduling of elections to prevent voter fatigue.
Reading the writing on the wall, Rep. Wendy Horman is now proposing a compromise bill allowing bond elections only in May and November. This doesn't address the underlying problem. School boards need to listen and if they won't, voters should have a year before they ask for another raise. Sens. Mortimer (dmortimer@senate.idaho.gov) and Lent (dlent@senate.idaho.gov) need to hear from you. Tell them to support HB 347.