Carrie: Did you know September marks our 10th year anniversary of writing columns for the Post Register?
Jerry: A lot has changed over the past decade.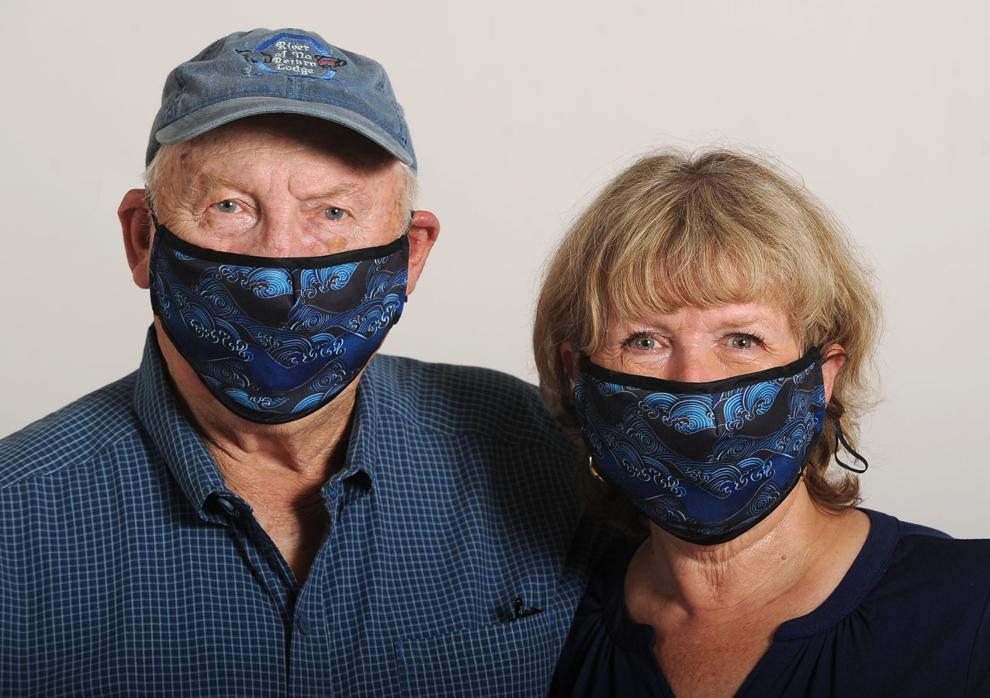 Carrie: No kidding. Now both of us are on Social Security and Medicare. And our new photo shows that.
Jerry: I look about the same, but you look even better than 10 years ago.
Carrie: Of course you have to say that; you're my husband. I'm a senior citizen now and am really enjoying this stage of my life.
Jerry: On a more serious note, Idaho Falls has grown tremendously over the past decade.
Carrie: According to the 2020 census, the city of Idaho Falls grew 14%, from 56,813 in 2010 to 64,818. It remains the fourth largest city in the state after Boise, Meridian and Nampa.
Jerry: By way of contrast, Pocatello grew 3.8%, and its 2020 population of 56,320 is less than Idaho Falls 10 years ago.
Jerry: Ammon grew a whopping 28%, from 13,816 to 17,694. It has moved ahead of Chubbuck and Mountain Home and is now the 15th largest city in Idaho.
Carrie: A lot of good things have happened over the past 10 years.
Carrie: Let's start with some municipal projects. Idaho Falls built a new firehouse and is in the process of building a new police station. It greatly expanded the airport terminal and added two new airlines for a total of five with direct stops to Salt Lake City, Denver, Dallas, Phoenix, Mesa, Las Vegas, Portland, Seattle, Oakland, Los Angeles and San Diego.
Jerry: Weren't you involved with the beautiful renovations at the Civic Center for the Performing Arts?
Carrie: Yes. That was a partnership between the city of Idaho Falls and the William and Shirley Maeck Family Foundation.
Jerry: What also impresses me is the high-speed fiber being installed in both Idaho Falls and Ammon.
Carrie: Ammon has been a pioneer in high-speed fiber. Over half its neighborhoods are now connected. Its lowest monthly provider cost is only $9.99/month for a gigabit.
Jerry: I see Ammon also improved McCowin Park with a splash pad, tennis and pickleball courts.
Carrie: Moving onto education, there have been some wonderful new developments. In 2017, the College of Eastern Idaho became Idaho's newest community college. College of Eastern Idaho's enrollments are increasing despite the challenges of the pandemic.
Jerry: There are also three charter schools that opened in Idaho Falls during the past decade. They are Compass Academy, American Heritage and Alturas International Academy.
Carrie: In fact, Alturas just opened a new high school in the old Sears store in the Grand Teton Mall.
Jerry: Let's not forget District 93 opened two new schools: Thunder Ridge High School in 2018 and Black Canyon Middle School this fall.
Carrie: Some outstanding community projects also came to life during the past decade. The Idaho Falls Arts Council opened ARTitorium, an arts facility especially for kids, in 2015. That same year, the Snake River Animal Shelter opened, thanks to the leadership of Sylvia Medina.
Jerry: In 2019, the Museum of Idaho underwent a big expansion. They do really amazing exhibits there.
Carrie: Speaking of amazing, the Mountain America Events Center is now under construction in Snake River Landing.
Jerry: In the commercial sector, Snake River Landing has undergone a huge expansion with new businesses, restaurants, residential homes and apartments. Downtown has really taken off too. I especially like "the Broadway" development on the corner of Broadway and Memorial Drive. In Ammon, Cabela's, Hobby Lobby and Broulim's all opened in 2015.
Carrie: Idaho Falls also added a third hospital, Idaho Falls Community Hospital and, of course, let's not forget Costco.
Jerry: It's everyone's favorite new store … except for the people who own Sam's Club?
Carrie: Our little town is really changing.
Jerry: Reminds me of what Heraclitus once said, "There is nothing permanent except change."