In recent articles, I addressed the scourge of abortion and its effect upon our nation. Response articles and letters question whether my compassion extends to living children, attacking me personally to avoid the topic of abortion. It's a question often leveled at Republicans by Democrats – do I walk the walk or is it all talk?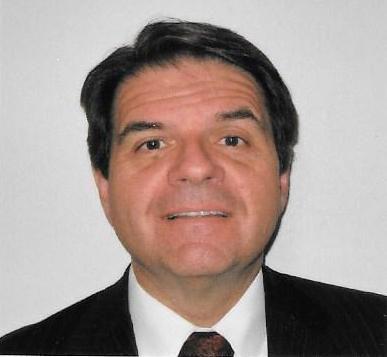 I sometimes have trouble with children. My wife and I have seven children and 22 grandchildren, and sometimes after Sunday dinner when I am knee deep in grandchildren, it is hard to be patient. The greatest blessing in my life is the NICU nurse who agreed to marry me, who loves children and babies. Her influence makes me a better man.
Forty years ago, church leaders approached us about taking in a pregnant teenager, age 16.
She had conceived a child and the hope was to prevent consideration of an abortion. After only a brief conversation, we agreed to take her in. One morning Michelle's parents dropped her off at our door with a $20 bill. We did not see them again for nine months.
Caring for a pregnant teenager is a lot of work — taking her to appointments, to school, helping her maintain a healthy pregnancy. My wife coached her in the delivery room, as I reviewed the adoption paperwork. She placed the little girl for adoption and returned to high school in time for junior prom. We don't know where the baby went, or her name, but are eternally grateful she's alive and wasn't aborted.
Come forward 20 years, and I recall my daughter telling us about her good friend, whose family was losing their home. Children were being shuffled off to family, and the friend had no place to go. We agreed that she could live with us. She moved in with a backpack and a few clothes, shared our daughter's bedroom and our lives. We took her to school, provided her clothing, helped get her life in order and assisted her family when they stabilized into a new home. During an interesting nine months, we learned new things, all because our family was willing to take in an extra "daughter".
It takes sacrifice to provide Christian service to help the living. We can't help the 60 million aborted since 1973, but there are three women whose lives were made better because my wife and daughter guided me to be like Jesus.
When you study history, questioning how so many atrocious things were allowed to happen to Jews, Native Americans and people of color, the answer is that leaders dehumanized those victims. They convinced others that they were not "real" people. It is a sad commentary on the state of our culture that my saying it is evil to kill unborn babies, equates me with hating living children. Unborn babies aren't cells, they really are God's children. We cannot wait for a perfect world before we speak the truth we all know about abortion.