Jerry: What's your book club reading?
Carrie: "The Moment of Lift: How Empowering Women Changes the World" by Melinda Gates. It's her story about how and why the Bill and Melinda Gates Foundation is focusing on women to improve the quality of life for impoverished people in developing countries.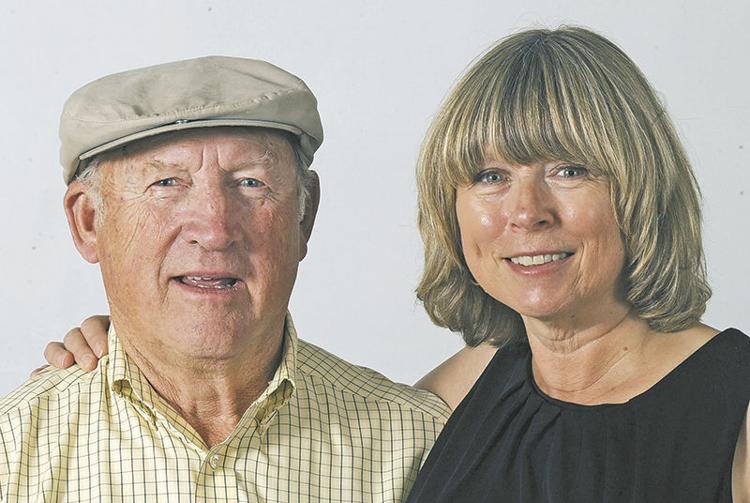 Jerry: Am I surprised a women's book club would read something like that?
Carrie: Well, are there any books about men who have empowered the world?
Jerry: Actually, one of my men's book club's recent titles is "Leadership in Turbulent Times" by Doris Kearns Goodwin. It talks about the great leadership abilities of four U.S. presidents: Abraham Lincoln, Theodore Roosevelt, Franklin Roosevelt and Lyndon Johnson. Equally important, it describes how their lives led them to develop these skills.
Carrie: I read that one on my own and really liked it. It was, after all, written by a woman and she graduated from my alma mater, Colby College.
Jerry: Are there subjects your book club favors?
Carrie: When we started out 15 years ago, we read a lot of fiction. But over time, we have leaned heavily towards nonfiction involving history, social and political topics. But unlike your club, we still do read fiction.
Jerry: What were some of your favorite books?
Carrie: At the top of my list is "Miracle at Philadelphia: The Story of the Constitutional Convention May — September 1787" by Catherine Drinker Bowen.
Jerry: What impressed you about it?
Carrie: Using original sources, the author describes how our Founding Fathers had very different ideas about how we should govern ourselves. It was only after much wrangling and compromise they were able to craft our extraordinary U.S. Constitution. So … when I hear politicians saying compromise is a dirty word, I shake my head.
Jerry: I bet Ben Franklin was in the story?
Carrie: Of course. Because he had gout, he had to be carried into the convention hall in a sedan chair by convicts on work release from the local prison.
Jerry: That's a sharp contrast to professional insurgent Ammon Bundy recently being handcuffed and hauled out of the Idaho Statehouse on a swivel chair by the Idaho State Police.
Carrie: I hear that Boise office supply stores are gearing up for a run on swivel chairs for Halloween costumes this year.
Jerry: Back to books, one of my favorite club selections was "Educated" by Tara Westover. It's a fascinating story about a southeastern Idaho woman whose tyrannical anti-government father wouldn't allow her to attend public school. She went on to educate herself and is now a senior research fellow at the Harvard Kennedy School.
Carrie: My book club read that one too. It was both grim and uplifting. What are you reading now?
Jerry: Our September selection is "Strangers in Their Own Land: Anger and Mourning on the American Right" by Arlie Russell Hochschild.
Carrie: Our club really liked that one. What did you think?
Jerry: The author is a liberal sociologist from UC-Berkeley who sets out not to judge but to better understand the anti-government views of Tea Party supporters in Lake Charles, Louisiana. She has great admiration for their loyalty, sacrifice and endurance.
Carrie: Her personal interviews and stories really helped me better understand the political divides in our country. What's your October book?
Jerry: "From Age-Ing to Sage-Ing. A Revolutionary Approach to Growing Older" by Zalman Schachter-Salomi and Ronald Miller.
Carrie: Sound like a perfect choice for a bunch of old white guys in a book club. Especially now that we older folks are semi-quarantined and meeting via Zoom.
Jerry: Remember what someone once said, "Reading gives us someplace to go when we have to stay where we are."