Jerry: Thank goodness it's all over but the shouting.
Carrie: There's never been a presidential election like this.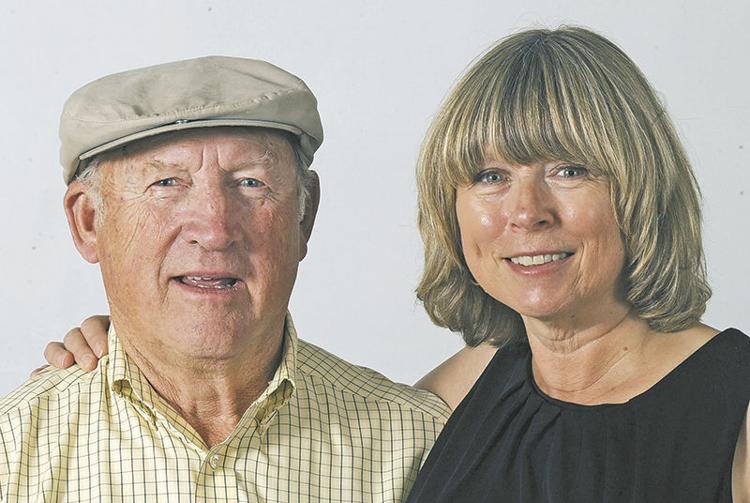 Jerry: What made it so different?
Carrie: To begin, nationwide voter turnout broke all records. As of Friday morning, President-elect Biden got 77.9 million votes, the highest number ever. President Trump got 72.6 million, the second-highest ever. Compare that to 2016 when Hillary Clinton got 65.8 million and Trump got almost 63 million.
Jerry: Why is Trump challenging the results?
Carrie: Most states count their in-person Election Day votes first, and Trump was leading that count nationwide. But Election Day voting at the polls was only one-third of the total vote.
Jerry: Where did the rest come from?
Carrie: The remaining two-thirds voted early in-person or by mail, with mail ballots being 61% of that. Several states aren't allowed to start verifying signatures or counting those votes until after the Election Day ballots are tabulated. Once they started counting the early and mail-in ballots, Trump's lead went downhill.
Jerry: I recall he strongly discouraged his supporters to vote by mail even though we've been doing that since the Civil War. Due to the pandemic, Democrats were encouraged to vote by mail. The results reflected that. But how come some states reported quickly and others lagged?
Carrie: Each state sets its own rules for handling ballots. For example, Florida can begin processing and counting ballots 22 days before Election Day. Their count was already completed, so they were ready to post the results after the polls closed.
Jerry: Florida learned its lesson after the 2000 Bush versus Gore debacle with the hanging chads. They updated their election laws and gained lots of experience with mail ballots. As one reporter said, "The Sunshine State is no longer Flori-duh!"
Carrie: Meanwhile Pennsylvania cannot begin counting mail ballots until Election Day. Same for Wisconsin, Michigan, Nevada, Georgia and others.
Jerry: In Pennsylvania, over 2.7 million voted for Trump at the polls compared to 1.4 million for Biden. But Biden had almost 2 million mail-in ballots with Trump getting only 585,000. That's how Biden overcame Trump in Pennsylvania.
Carrie: Pennsylvania processed over 2.6 million mail ballots in 2020 compared to 263,000 in 2016. According to media reports, Republican legislators blocked efforts to allow early mail-in ballot processing in Pennsylvania. You reap what you sow?
Jerry: What about Trump's claims that the election is being stolen from him? There are stories on social media about dead people voting, ballots being burned, ballot boxes being stuffed, vote count watchers being denied access and "Sharpiegate."
Jerry: People claimed some Arizona Maricopa County votes were eliminated for using sharpie pens. According to the Associated Press, Maricopa County explained sharpie pens were used on purpose because the ink doesn't smudge when going through tabulation equipment. Sharpies have fast-drying ink.
Carrie: So far, none of these allegations have been proven. In fact, most have been debunked by the Associated Press. Like Burger King's Clara Peller said, "Where's the beef?"
Jerry: If the election was stolen, how come the Republicans unexpectedly held seats in the Senate and gained seats in the House? If there was serious fraud favoring Democrats, why would they allow that to happen?
Carrie: Makes you wonder whether Trump's lawyers are practicing sound legal strategy or performing grief counseling for a president who can't quit whining?
Jerry: Reminds me of my Aunt Dorothy's advice I shared with my Democratic friends four years ago when Trump won.
Jerry: "Nobody likes a cry baby." And let's not forget my father's advice about elections, "No matter who wins, you and I are still going to have to work for a living."