Will Risch lead on Saudi Arabia?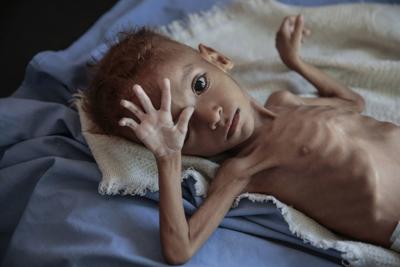 With Sen. Bob Corker stepping aside, Sen. Jim Risch is expected to become the next chairman of the Senate Committee on Foreign Relations. The former Idaho pro tem, lieutenant governor, governor and two-term U.S senator will soon become one of the most important voices in American foreign policy.
What will he do with that voice? Will he act as an independent leader guided by principles like human rights? Or will he behave like a lackey, supporting whatever the president wishes?
That question is now being put to the test. The Senate is considering whether to impose consequences on the Saudi dictator Mohammed bin Salman for the torture, murder and dismemberment of Washington Post columnist Jamal Khashoggi by blocking a massive sale of U.S. arms.
Khashoggi was a dissident. He was to the Saudi dictator what Andrei Sakharov and Aleksandr Solzhenitsyn were to the USSR: a domestic critic intimately familiar with and willing to oppose the inner workings of a tyrannical state at great personal risk.
There are many others like him. Raif Badawi, recipient of the prize named for Sakharov, remains in an unknown Saudi prison, sentenced to 10 years and 1,000 lashes for criticizing the dictatorship. Loujain al-Hathloul, a woman who committed the unspeakable crime of driving a car, remains in prison as well, having been abducted from the United Arab Emirates and branded a traitor. Her husband, Fahad Albutairi, a comedian, was kidnapped in March by the regime while working in Jordan.
This is an ongoing campaign to terrorize and silence Saudi dissidents.
Even more than the murder of Khashoggi, the stunning war crimes being perpetrated by the Saudi regime in Yemen — targeting civilians with our weapons and creating what could be the worst famine in a century — demand a response.
President Donald Trump has responded by hemming, hawing and praising Saudi Arabia for a dip in oil prices.
But many in Trump's party have shown more spine. After a briefing from the CIA on Tuesday, many Senate Republicans have called bin Salman out on the carpet.
Corker, for three years the chairman of the Foreign Relations Committee, stated after the briefing that there was "zero question that the crown prince directed the murder."
Sen. Lindsey Graham, a close ally of the Trump Administration, said: "There's not a smoking gun, there's a smoking saw. You have to be willfully blind not to come to the conclusion that this was orchestrated and organized by people under the command of MBS and that he was ... involved in the demise of Mr. Khashoggi," according to Politico. Graham pledged he won't support shipping arms to the Saudis until bin Salman is out.
Sen. Mike Lee of Utah told the Deseret News: "We cannot delay voting to end our involvement and our support of Saudi Arabia any further."
Does Risch have as much spine as Corker, Graham and Lee?
In an interview with the editorial board, Risch said that he had reached a conclusion about who was responsible, but that he couldn't state it without revealing classified information. He did charge that Khashoggi's murder was a "state action" carried out by the Saudi regime, but on all questions having to do with bin Salman's direct responsibility, he deflected.
Risch has so far opposed blocking arms shipments, saying support for the Saudi war in Yemen is necessary to fight extremists and their Iranian backers.
But it's quite predictable U.S. support for the regime's war will produce extremists who want revenge. In August, the Saudi-led coalition blew up a school bus in Dhahyan with a GBU-12 Paveway II bomb, killing at least 26 children. How does Risch suppose the families grieving their children, murdered and maimed by a weapon we sent the Saudis, view the U.S.?
The Saudi regime has bombed hospitals, schools, weddings, funerals, food processing plants and water bottling plants. What does Risch suppose it will do with $350 billion in additional arms?
Risch said that if the Saudis don't get their weapons from us they'll get them elsewhere. Heroin dealers use the same justification.
Human Rights Watch has warned that countries which continue to arm the Saudi regime "risk complicity in war crimes" because it is obvious how those weapons will be used.
Through incessant bombing and a blockade stopping humanitarian relief, the Saudi regime engineered a famine that has likely killed 85,000 children so far and places 14 million Yemenis at imminent risk of starvation — half the population.
Is this what Risch means when he says the war is necessary to protect Yemeni sovereignty? By starving its people?
Another Holocaust. Another Holodomor. That is what could happen — is already underway — in Yemen.
Now is your chance, Senator Risch. If, as you told the editorial board, you see a better way to end the war crimes in Yemen and to punish the murder of Khashoggi than by blocking arms sales, fine.
But it had better come quickly.
History will mark your legacy, starting with what you do next.
The Post Register's editorial board consists of Publisher Travis Quast, Managing Editor Monte LaOrange and editorial writer Bryan Clark. Clark can be reached at 208-542-6751.