Idaho Falls, your generosity overwhelms us!
Each year at this time, Cub Scouts and Boy Scouts from the Grand Teton Council live up to a key cornerstone of their oath: "On my honor, I will do my best to do my duty to God and my country and to obey the Scout Law; To help other people at all times; To keep myself physically strong, mentally awake, and morally straight."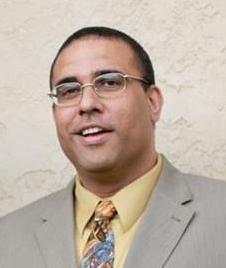 They do this by conducting the largest city-wide food drive of the year, Scouting for Food, to benefit a partnership of emergency food providers in our city: St. Vincent de Paul Society, Salvation Army, Cornerstone Pentecostal Church, the Idaho Falls Soup Kitchen and the Community Food Basket – Idaho Falls.
Packs of Cub Scouts first go all throughout their neighborhoods hanging door signs and knocking on doors to remind folks all over town that the Scouting for Food Drive is coming up. Boy Scouts then follow behind on the day of the drive, supported by their parents and troop leaders picking up the food and bringing it all to the Community Food Basket warehouse to be received, weighed and sorted.
On Oct. 27, 168 volunteers showed up at our warehouse to help with the drive – a large percentage of them parents, leaders and troops of scouts, but also businesses, church groups and our emergency food partners.
We were all touched and deeply moved at the sight of so many hands helping with the heavy lifting, and so grateful that so many cared so deeply about those in our community who are less fortunate.
The biggest thank you, however, has to go to each and every member of our community who support our local Scouts and all of our emergency food providers through this annual effort. Because of you Idaho Falls, we collected 72,267 pounds of food. At three pounds of food per meal per person, that's enough food to help us provide four days of emergency food for 1,500 families of four!
Idaho Falls, we love you and appreciate you.
Your support means the difference between a child going to school hungry and unable to concentrate and one with a full belly and a head full of hope. It means a family being able to afford an emergency repair on an aging car to keep it running so dad can make it to work, because they don't have to worry about groceries when they pay the repair bill. It means grandparents on a fixed income who are now raising their grandchildren don't have to decide between buying their medication or feeding their grandbabies.
Thank you.