What is happening in downtown Idaho Falls? One million dollars in sidewalk and beautification efforts are underway. In addition, $100,000 on parking technology will be in place by mid-summer.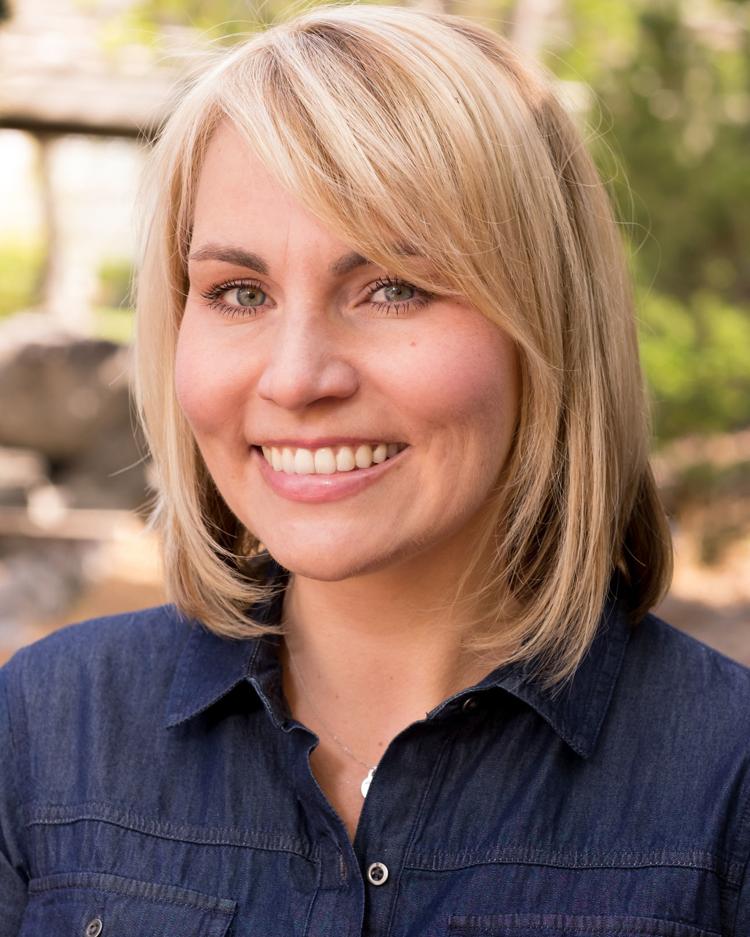 Last fall, the Idaho Falls Downtown Development Corporation was awarded $945,000 in grant dollars from the Idaho Falls Redevelopment Agency for downtown improvements. This was a major boost to the already vibrant surge of optimism currently vibrating throughout downtown. With private developers and entrepreneurs opening new businesses and renovating historical buildings along with thrilling new public art projects from IFDDC, the energy is palpable. With the infusion of grant dollars and a contribution of $50,000 in matching funds from IFDDC, three major construction projects to enhance the beautification of the spaces will be completed this summer and are currently underway. The projects are:
n The Broadway Sidewalk-scape Beautification Project (totaling $609,000)
n $525,000 Idaho Falls Redevelopment Agency grant to IFDDC
n $50,000 Idaho Falls Downtown Development as matching funds
n Idaho Falls Power contributing over $100,000 to the project in both funds and actual materials (candlestick decorative lights)
n The Downtown Corners Beautification Project
n $320,000 grant from Idaho Falls Redevelopment Agency to IFDDC
n Downtown Parking Technology
n $100,000 grant from Idaho Falls Redevelopment Agency to modernize the off-street parking lots IFDDC manages with technology, including electronic meters for payment via credit card. This project does not include installing meters on the street where the parking is currently two hours free. The only electronic meters to be installed will be in the off-street parking lots that are currently pay-to-park. In conjunction with this project, IFDDC has launched a new department called Downtown PARK IF to communicate and strategize solutions for downtown parking and messaging. More is to come on this topic and more information can be found online at www.facebook.com/DowntownPARKIF
The first construction project underway is the Broadway Sidewalk-scape that includes all new sidewalks, curb and gutter, pavers, 32 new planter boxes and 20 trees along the Broadway corridor from Yellowstone Highway to Memorial Drive. Even more exciting is the installation of automatic water lines for the trees and pots. This allows IFDDC to continue the beautification efforts throughout downtown while minimizing labor expenses from hand watering by the City of Idaho Falls Parks and Recreation team. Additionally, all new lighting will be installed on Broadway. Idaho Falls Power is contributing over $100,000 to the project in both funds and materials, including new decorative candlestick lights for Broadway. The second project is what we are calling the "Corner Project" and includes renovating the corners at each intersection of downtown Idaho Falls.
This will include removal of the broken and crumbling planter boxes, trees planted in the concrete and metal internal boxes and curb and gutter. News trees of at least 3 — 4 inches in caliber are being planted in soil along with red pavers laid in a decorative pattern along with multiple pots for beautification placed at each intersection. We have made quick progress over the last three weeks and are nearly half-way completed. The result of these projects ties the downtown intersections and spaces to the Memorial Drive aesthetic and will sparkle and compliment the new Broadway sidewalks-scape. At the completion of this project, downtown will have an inventory of 72+ trees throughout the area and 20 trees along Broadway. The trees are now planted in the ground rather than concrete or metal boxes above ground and will have a long-lasting, healthy life. For every tree removed, we have replaced it with two or three. The results will be more trees throughout downtown Idaho Falls than we've ever had.
Idaho Falls Downtown Development Corporation is pleased to have been poised and ready to continue the good work and intent to revitalize and support the downtown area in beautification efforts that will certainly result in lasting change. The Idaho Falls Redevelopment Agency has been a catalyst for change throughout the downtown area with smart investing. The projects that the IFRA has supported in the Snake River District have flourished and expanded the tax base greatly. IFDDC is grateful for their dedication to the downtown area – the heart and core of our city. Residents are encouraged to follow the city's new interactive construction project web page.