I introduced House Bill 500, the Fairness in Women's Sports Act, for one purpose: to protect opportunities for girls and women in sports — as was guaranteed by Title IX almost 50 years ago. Unfortunately, there are false narratives from opponents of this common-sense legislation. It's time to set the record straight.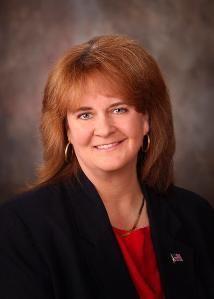 The bill clarifies that sports are based on biological sex, as they have always been. And just like students must verify their address or age to satisfy eligibility requirements, the bill allows students to verify their biological sex by one of three means: 1) physiological, 2) chromosomal and 3) hormonal.
For virtually all athletes, their doctor would quickly determine the student's sex even before an exam based on information from the Idaho High School Activities Association's medical form. These include questions about a student's sex, disclosure of current medications (such as puberty blockers), past surgical procedures and whether the athlete is missing any organs (including reproductive organs). And males are subject to the proverbial cough test to check for hernias. Based on this information alone, the student's doctor could easily verify the student's sex so that female teams remain preserved for biological females.
Within the past few years, we have witnessed an alarming number of instances where female athletes have lost out to males who were permitted to compete on female teams because of unfair state or local policies.
Is it OK that three Connecticut girls have lost over 85 championships and 15 state titles in less than two years because two biological boys moved from the boys' track team to the girls' team? Would this be acceptable for your daughters or granddaughters in Idaho?
Would it be fair if 12 biological boys tried out for 12 female spots on a high school basketball team and took every spot on the roster because of their physical advantages?
Does Title IX serve any purpose?
Some people falsely believe this bill would allow anyone during the middle of a competition to stop the game, accuse and remove a star athlete as a tactic to gain a competitive advantage. Not true. Athletic directors constantly deal with eligibility questions. This bill will be no different. There are current processes in place to address these issues.
State, national and international associations all have vastly different rules governing transgender athletes. First, the Idaho High School Activities Association allows for a boy to participate in a girls' team after waiting one year and only required to begin hormone therapy but does not need to continue it. Secondly, the National Collegiate Athletic Association has a "permissive" policy. This means that if a university decided to allow a biological male to play on a women's team, then they would need to follow the NCAA guidelines on hormone therapy and a year-long wait. However, universities are not required to accept male athletes on female teams. Lastly, the Olympic policy has been in flux and is again being re-examined.
Regardless, the use of cross-sex hormones does not take away the undeniable advantage that male athletes have over females. They have larger hearts and lungs, denser bones and stronger muscles. No amount of hormone therapy can eliminate all those advantages.
Finally, this bill does not prevent one from identifying or feeling however they want, nor does it prevent anyone from participating in sports. You simply must participate with the team of your biological sex, or on a co-ed team. Girls and women deserve every opportunity that boys and men have. Do not send us back 50 years. Do not discriminate against us. The fact is, we simply cannot compete with boys and men and we should not be forced to. This is our sport, our arena. No one asked us if we wanted to have biological males forced onto our teams. We don't, and if you think we do, then speak to some of the girls with whom I have spoken in Connecticut. Chelsea Mitchell is the fastest girl in the state, yet she has lost four state championships to biological boys. This is wrong and is the destruction of women's athletics.
The Idaho House and Senate overwhelmingly passed HB 500. It was then signed into law by Gov. Little. We were the first state to protect opportunities for girls and women in sports. We will not be the last.