I am responding to the recent op-ed published by the Post Register Editorial Board regarding the Bacon restaurant.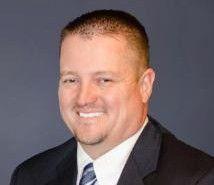 It is interesting that the word "boycott" has been thrust upon me by the media. I made a post about my experience at the Bacon restaurant on my personal Facebook page. This was intended to let my gun-owner friends know of my experience at a non-gun-friendly restaurant. I did not post it on my political page, because I did not want unintended consequences or perceptions. Nevertheless, the Facebook venue did not matter. That is a lesson learned. People immediately began perceiving that I was trying to thrust my guns upon this business owner. I did tell the business owner that it is my right to carry. I also told him that it was his right to ask us to leave.
I granted an interview to Channel 2 Idaho News. Their reporter had an obvious agenda to push the label of "boycott" onto me. He consistently badgered me to admit that I was organizing an official boycott. I stated I was not many times. I also stated that I did not want Bacon to go out of business. I let him know I simply wanted to express my experience with this restaurant amongst gun-owners.
However, he kept pushing the issue. He cornered me into saying that I was technically calling for a boycott amongst gun-owners. Again, I chalk this up to another rookie lesson learned. He certainly cut it and ran with it to benefit his sensational journalism. Now the Post Register has no qualms about following suit. I do not recall stating that I was calling for a boycott on my Facebook post.
Somehow the PR Editorial Board thinks my freedom of speech should end once I am elected. I would have posted this on Facebook whether I was in office or not. I will not change who I am to pacify anyone, especially this editorial board. I do not care about their feelings or being politically correct.
The Idaho 3% is indeed a constitutional patriot group. They have a relationship with many legislators and other Idaho political figures. It appears the editorial board is more interested in a public kangaroo court of opinion, which label-lynches the Idaho 3% as a militia group. A good friend recently stated, "It is not okay to prosecute salacious matters so dastardly conceived and publicize in a kangaroo court of public opinion convened where only one side heard."
The bottom line is that five of us walked into a restaurant. We spent fifteen minutes looking at the menu at a counter. We paid for our food. The staff was friendly with us. One customer thanked the gentlemen I was with, for carrying their firearms. We then sat down. At that time, we experienced a very unfriendly negative attitude from the business owner. We asked him if he wanted us to leave. However, he seemed more interested in keeping our money and verbally demeaning us.