The Canadian mining firm Excellon Resources announced recently that it is acquiring Otis Gold Corp., also of Canada, thus bolstering their risky scheme to use cyanide-based gold mining in the Centennial Mountains in Clark County, a headwaters region of the eastern Snake River Plain aquifer.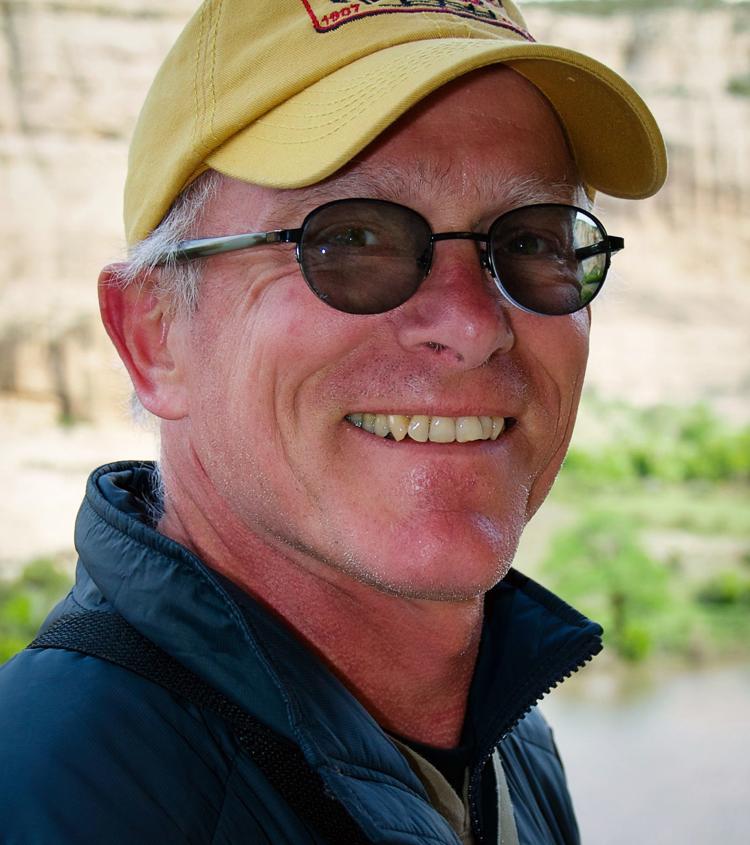 The objective: To mine low-grade gold ore by destroying a part of the Centennials, while imperiling the quality of water that is the lifeblood of eastern Idaho.
"Destroying" sounds alarmist, but it is accurate, for, in the business of open-pit, cyanide heap-leach gold mining, there is no other way.
Initiated by Otis Gold, the Kilgore Project, as it's called, is in Caribou-Targhee National Forest a few miles northwest of the Clark County village of Kilgore. With fewer than 900 residents, Clark is Idaho's least-populated county. Unemployment is officially pegged at 2.6%. The mountains of the project area rise east of I-15, southwest of West Camas Creek and north of Idmon Road.
The project area is popular for RV camping, ATV riding, hunting and hiking. It is bear country and home to Yellowstone cutthroat trout, which state and federal agencies list as a species of special concern. As creeks flow southward from the area, they merge into Camas Creek, one of four small rivers that help recharge the aquifer.
No mine has been proposed yet to the U.S. Forest Service. But a 12,000-acre operation is being aggressively pitched to investors.
The lure: For starters, a projected 825,000 ounces of gold, mined using the same cyanide heap-leaching process that voters in Montana — about seven miles to the north — banned at new mines in 1998.
There is gold here, although some geologists say that Otis and Excellon exaggerate the lode. Critics say it is low-grade ore, so massive quantities would need to be excavated, crushed and leached with a cyanide solution to chemically extract what gold there is.
One fear is that contaminants from the process will inevitably migrate into the region's water.
Excellon Resources says the Kilgore Project is just the beginning. "Kilgore — Significant Room to Grow" the company proclaims in a presentation.
Importantly, Craig T. Lindsay, previously Otis Gold's president and CEO, once told an interviewer, "There's no royalties on it."
Under America's 1872 General Mining Act — which still governs mining on federal lands — even foreign companies don't have to pay royalties to the American people for the riches they haul away. Yet we are responsible in the long term for the damage.
Excellon speaks of Kilgore as "the next Round Mountain." This refers to a gold mine, owned by Canada's Kinross Gold, some 50 miles north of Tonopah, in the Nevada desert. Its pit is 1,600 acres, the equivalent of about 1,200 football fields.
Round Mountain Mine, however, receives little precipitation, while the Centennials' snow, streams and groundwater sustain our farms, wildlife refuges and wildlife management areas. Camas Creek flows from lush Camas Meadows to Camas National Wildlife Area, into Mud Lake Wildlife Management Area and farmlands, and into the aquifer.
In July, the Kilgore Project will enter the second season of its five-year exploratory permit from the U.S. Forest Service. Currently, the Idaho Conservation League, Greater Yellowstone Coalition and Advocates for the West are challenging the permit in U.S. District Court in Boise. The issue is not responsible mining in appropriate places. The issue is mining here, in this way — an issue that ultimately may be tried in the court of public opinion.