White Pine Charter School in Ammon is working to bring an innovative Science, Technology, Engineering and Mathematics high school to students and families in Idaho Falls. I have been involved in this project with the school's leadership and supporters for several years now. Their emphasis has been on creating a best-in-class STEM high school. In 2017, I took a group of White Pine board members and administrators to Ohio to visit several of that state's outstanding public STEM academies.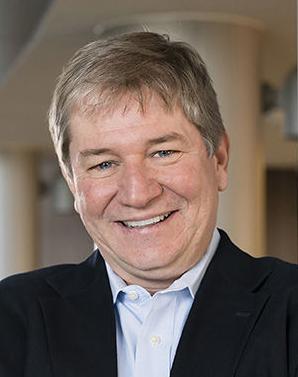 Ohio's top STEM schools are part of the Ohio STEM Learning Network that was launched and is operated through the generous support of Battelle. These schools are considered some of the best STEM schools in the nation. Battelle oversees more than 27,000 employees at eight national laboratories, including the Idaho National Lab. This Battelle connection to Idaho is why the Ohio STEM Network was so open to our visit. There are now 65 STEM schools operating in Ohio under the Ohio STEM Learning Network. These schools have a variety of governance structures with some being private parochial schools, others are traditional district schools that have converted their academic programs to a STEM model, while a number are standalone STEM schools operating under Ohio's STEM legislation.
Ohio's standalone STEM schools operate very much like a public charter school under their own state law. Ohio's STEM law focuses on criteria that ensure quality STEM education, which includes items like "emphasize the role of science, technology, engineering, and mathematics in promoting innovation and economic progress," and these schools must "incorporate scientific inquiry and technological design." The law also requires Ohio's STEM schools to have "a working partnership with both public and private entities, including higher education entities and business organizations."
Nothing in Ohio's STEM law, however, requires individual STEM schools to have elected school boards. The emphasis around governance is on professional experience, board capacity and technical competence. This focus on skill sets and expertise, as opposed to electability, is also what Idaho's charter school law encourages for its charter school governance. In fact, this is true across the country. Forty-three states and the District of Columbia have public charter school laws and only two states (Minnesota and South Carolina) require public charter schools to have elected school board members.
Some argue, including the Post Register's editorial board, that public charter schools like White Pine should have elected school boards just like traditional public school districts. Top-performing STEM schools and public charter schools do not have elected school boards. This might sound undemocratic to some, but here are three reasons why it isn't.
First, public charter schools are schools of choice. Parents elect voluntarily to enroll their child or children in a public charter school or not. This places the democratic decision-making process around which school to attend where it truly belongs — under the aegis of parents and guardians. Second, traditional school boards have elected members because these boards have taxing authority. For example, the Bonneville school district can float a bond for $39.5 million and ask local taxpayers to pay $86.75 per $100,000 of taxable assessed value. Public charter schools do not have this option. Under state law, they cannot seek public levies or bonds. Third, Idaho's public charter schools are held accountable for their performance under state law, and under statute they must have a "fixed-term, renewable certificate between a public charter school and an authorized chartering entity that outlines the roles, powers, responsibilities and performance expectations for each party to the certificate." White Pine's performance certificate can be found here. Under Idaho law, public charter schools can be closed for fiscal or academic failure while district schools never face such sanctions.
White Pine Charter School had a messy and ugly school board election it didn't even need to have under state law. The lesson that should be drawn here isn't that the school should contort itself to have an elected school board. Rather, it is time for the school to embrace a key charter school flexibility to create a professional board that incorporates members from area STEM businesses, higher education and other professions to rally around a truly exceptional STEM charter high school. This is what Idaho Falls needs more than another elected school board.