Nearly three score years ago, I headed out in the 1949 black Mercury and said a final goodbye to an earlier life. As the road wound through those ancient Appalachian ridges with their wonderful memories and broadened into the expanses of the Midwest, I felt an elation that I was returning to a part of the country that I had come to call a new home. There is an element of geography involved there that nowhere makes itself more apparent that along that long road. You feel a sense of freedom and exhilaration that is personal.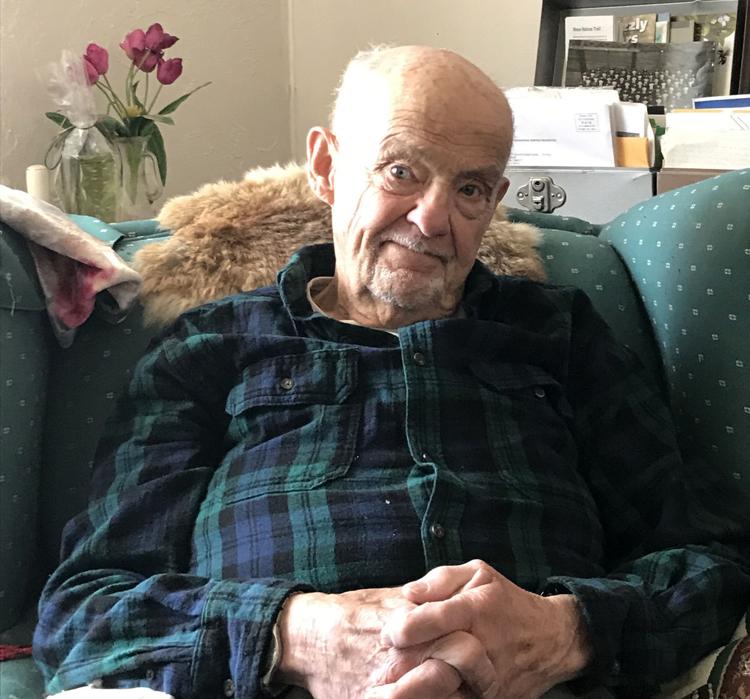 This is the heart of America. Along with it may come a sense of what so many from immigrants must have felt when they left all they had known to find a new life of freedom and promise. Despite the rantings of the perpetually adolescent, this is still the greatest nation on earth. It's in the land, the sky and the wind. In the tradition in which history has been taught, with events, places and times involving obscure people, you never really get a true sense of that history until you actually walk the ground that they did. On July 9 of that year, I had a date at the Irma Hotel in Cody with a field trip group in the Shoshone National Forest that was an adjunct to a conservation course I had been taking. I would finish that course in the cab of my Jeep Gladiator pickup after work in the woods in northern Idaho, a year later.
While camping in my old green scout tent (the "green dragon" as I called it) in the South Dakota badlands after a cool-off at Wall Drug, I joined a group of young people, who were also on their way west, while a storm rumbled to the south over the Pine Ridge Indian Reservation. If there is any place where your vulnerability to the elements is apparent, it is in this wild, empty landscape with its weird sandstone formations and wide-open sky. Later, I stood in rain and hail and looked up at the faces of Washington, Jefferson, Roosevelt and Lincoln. Again, thunder sounded from behind them, as though in strange harmony with the significance of those surroundings. The Constitution was designed for a moral people. It will work with none other.
It is why some want to erase all knowledge of the history of this nation to impose a Marxist-style tyranny masked in socialism. The protection of these monuments to our nation's history needs to be mandated so that those most vulnerable will know where we came from, who we are as a people and how we overcame some of the mistakes in our past. Travel can lend perspective to history in a way books cannot. It lends realism to a subject that needs an in-depth perception of an understanding and appreciation of where we came from and functions as a guide as to where we are headed.