The recent Post Register editorial board endorsement of Proposition 2, the Obamacare expansion ballot initiative, wildly missed the mark. Give the editorial board members credit — they turned the issue on its head. They argue opponents are driven by "distractions." Let's shine a spotlight on the real reasons to oppose Proposition 2, which are not mentioned in the editorial.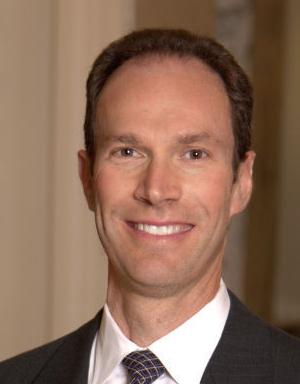 The editorial attempts to take the Idaho Freedom Foundation to task because we have stated after Obamacare expansion will come a push for a complete government-run healthcare system. Much evidence supports our claim. We also believe that Obamacare expansion is a bad policy choice for Idaho.
1. Before he was president, candidate Barack Obama championed a federal-government-run national healthcare system. Though he failed to achieve that goal politically, other progressives picked up that effort. In fact, many prominent U.S. Senate Democrats — namely Bernie Sanders and Elizabeth Warren — are now calling exactly for such a system under the "Medicare for All" banner.
2. The Post Register's editorial presents Obamacare expansion as "a sensible policy that every Idahoan who cares about their neighbors' well-being ought to support." This statement ignores factual evidence from the more than 30 states that have expanded Obamacare. On-average enrollments and costs are more than double what was projected. Sensible? Hardly. Kentucky, which faces a $300 million budget shortfall due to Obamacare expansion, is seriously considering rescinding it.
3. The Post Register's editorial board repeats the falsehood that the "best studies indicate [Obamacare expansion] will save us money," if programs that reimburse hospitals for uncompensated care are eliminated too. This is false. The July 19, 2018, Milliman actuarial report about Obamacare expansion, on page 1, presents a table that demonstrates expansion would cost the state $105.1 million, even after deducting costs for reducing reimbursements. Given the Obamacare expansion experience in other states, the real price tag will likely be higher than $105.1 million.
4. The editorial states expanding the program will help people who mostly work but who can't "afford the astronomical cost of care." Essentially, the editorial board acknowledges that we must expand government healthcare because of Obamacare's failed promise to control costs. It makes no sense to throw a lifeline to a failed program. More importantly, expansion will take approximately 32,000 able-bodied adults who currently are eligible for subsidized insurance, those who earn 101 to 138 percent of the federal poverty level (above the gap cut-off), and force them onto Obamacare. Yes, force them: Because if Obamacare is expanded these people will be prohibited, by law, from buying insurance. How can a policy that claims to help some, but will hurt others, be considered sensible? In a nutshell, the absurdity highlights the failure of Obamacare — the failure to deliver lower cost health insurance now translates into making able-bodied adults dependent on taxpayer-provided coverage.
In closing, the editorial opines that expanding Obamacare is a way to stop neighbors from dying. Actually, to keep our neighbors alive, we might be better off rejecting expansion. According to a March 6, 2018, report by the Foundation for Government Accountability: "Since Obamacare expansion began, at least 21,904 individuals on Medicaid waiting lists have died in expansion states."
Obamacare expansion is simply bad policy. Idahoans would be wise to reject it at the polls on November 6.