The Idaho Legislature is currently debating a new Senate proposal, SB 1159, sponsored by Sen. C. Scott Grow and Reps. Sage Dixon and Jason Monks. If this bill were to become law, it would drastically change the initiative and petition process making it nearly impossible for Idahoans to use it.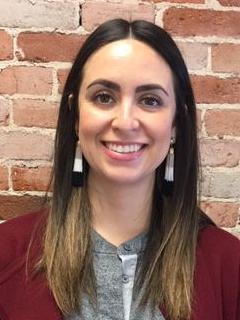 Direct democracy is at the heart of Idaho's values, and citizens have been using ballot initiatives since its adoption in 1933. Without the ability to bring policies via the ballot, Idaho citizens are unable to act on issues of grave importance that elected officials have otherwise ignored. The ballot initiative process in Idaho is already onerous and not overused. Since the 1930s, only 28 ballot measures have been successfully placed before voters, with just 12 having passed at the ballot box.
The bill's most problematic provision is the more restrictive geographic signature requirement. The sponsors argue the new signature requirement of ten percent of qualified electors from 32 out of 35 legislative districts would ensure that measures have a geographically diverse base of support before they are placed on the ballot. However, this entirely ignores the fact that there's no provision in the Idaho Constitution which suggests that the power to place a proposition on the ballot may depend on where a voter lives.
The geographic-distribution requirement is further complicated when considering the population disbursement of Idaho. Under Idaho's last reapportionment, following the 2010 Census, each legislative district was drawn to contain roughly 45,000 voters. However, according to public voting information, Idaho's population of qualified electors varies widely among the state's 35 legislative districts. For example, district 14, Sen. Grow's legislative district in Ada County, has the highest population of qualified electors at roughly 58,000 voters while district 27 in Cassia and Minidoka counties has the lowest population of qualified electors at roughly 35,000.
This wide disparity is where SB 1159 runs into serious legal troubles under the Equal Protection clause of the U.S. Constitution and the long-held standard of one person, one vote. In Idaho Coalition United for Bears v. Cenarrusa from 2003, a federal appeals court ruled that the geographic-distribution requirement valued voters in more sparsely populated areas over those in more densely populated areas. While the case ultimately resulted in the change to our current legislative district requirement, the same arguments can be applied to SB 1159 when considering the vast range of voters between Idaho's currently drawn legislative districts.
Further, a 2018 case out of Colorado is a cautionary tale. There, a federal court struck down a similar law because it noted a significant variation in the number of registered voters in each state senate district.
The court held that a system which treated districts the same when the number of potential petition signers in each district varied violated the Equal Protection Clause. SB 1159's geographic-distribution requirement suffers from this same problem. The number of qualified electors in Idaho's legislative districts varies by as much as 23,000 voters — a variation of almost 40 percent.
There is no issue in Idaho with the overuse of the ballot initiative process. Very few issues qualify for Idaho's ballot because the process already includes stringent requirements. Even fewer issues receive Idahoans' approval when they do appear on the ballot. Still, Big Government wants to put its finger on the scale to give their constituents less choice, less ability and less power because proponents of SB 1159 believe they know what is best for Idaho. Ultimately, this proposal is about limiting democracy – by design – to address a problem that does not exist.
We strongly urge the Legislature to reject SB 1159 and preserve one of the few precious ways Idahoans have to directly impact their state.