Our political process, as envisioned by our founders, is based on a legislative system that relies on the healthy debate of issues. Perspectives and situations can then be presented and a consensus reached that is confirmed by vote. There is an inherent need in this process for all parties to act in good faith. By good faith, we mean that all parties act in a way that presents views honestly with the goal of achieving the most positive outcome. The key is to focus on the issue and its ramifications.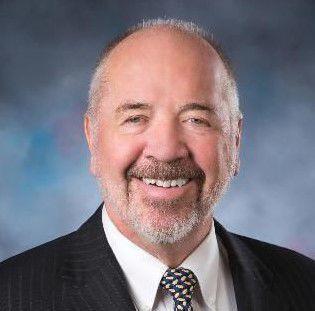 When we see opposition for opposition's sake or issues raised that create discord or fear, we each need to ask ourselves what the motives are of the sponsoring legislator. When a debate turns unhealthy we need to ask why. A global pandemic has now forced us to alter the way we conduct our daily lives. We have seldom experienced an upheaval of this magnitude in our society. In our political world when the paradigm changes, there is a rush to adapt. Control and power are at stake. COVID-19 has disrupted our lives, our businesses and our political system.
Unfortunately during this process, there have been opportunistic groups or people seeking to gain power in this time of uncertainty. In some cases, a debate has been turned from a healthy debate about issues to an opportunity to gain power through creating distrust, uncertainty and preying upon fear. The issues being raised today need to be fairly and extensively debated. As we citizens evaluate the actions of our state legislators regarding these issues, we need to consider the motives of those on both sides of the debate. Are the issues being addressed truly impactful in the lives of we citizens, or are they primarily based on political posturing? Are our legislators considering issues with an open mind, and are they affording time to all stakeholders to provide their input and giving that input the consideration it deserves?
During this time of uncertainty and change, we need to be careful that we focus on issues and real needs. Currently, for example, an essential bill deciding whether Idaho will follow the federal tax law changes for 2020 has not (as of this writing) been introduced in the Legislature. This bill could potentially impact every Idahoan filing a state tax return and is usually one of the first bills passed. Since it is a spending bill, it must originate in the House, but so far seems to have been a casualty of our state's internal power struggle.
In regard to the very real COVID-19 pandemic, our governor has taken a path based on the best information available at the time. He has shown a willingness to listen and adapt when new or better information becomes available. While the results have been less than perfect, our health systems have not been overwhelmed and our economy, though impacted, has not been shut down. In fact, based on state revenues, Idaho's economy has been one of the most robust in the nation. Some politicians have chosen to take this opportunity to undermine his leadership and position.
The questions we may want to ask those legislators are:
- "What would they have done differently in this pandemic situation?"
- "Would they have made their decisions based on medical research or ideology?"
- "How would the ones who don't believe this pandemic is an emergency, govern?"
- "Why, if you believe this is a serious pandemic, does the Legislature not implement the recommendations of our medical community and obey the laws of the county and city in which they meet?"
We believe that Gov. Little's actions in the midst of the spreading novel coronavirus that threatens our economy, our health care system, and the lives of all and particularly the most vulnerable among us, was informed, appropriate and largely effective. We think Little is doing his best to serve the majority of Idahoans with the information available.
Signed: Neil Anderson, Dwight Baker, Chris Cannon, James Carter, Ladd Carter, Perry Hawker, Karole Honas, Holly Kartchner, Mark and Wendy Pratt, Quinn Stufflebeam, Chad Trappitt and Julie Van Orden.