Editor's note: This column has been updated to correct the calculated number of deaths that would occur if all people in Idaho contracted COVID-19.
You'd need to have a screw loose to reason like Lt. Gov. McGeachin. Or perhaps the whole engine fell out.
McGeachin, in a press release on the official state of Idaho letterhead, claimed that 69% of COVID-19 deaths by the delta variant in England occurred in vaccinated individuals, citing a technical report from the British Health Ministry, with raw data showing 679 deaths in vaccinated and 390 deaths in unvaccinated persons. But since 88% of Brits have been vaccinated with at least one dose, the data has no denominator, so the actual percentage of vaccinated deaths is infinitesimally lower in the vaccinated population and suggesting that vaccinated individuals are more likely to die than unvaccinated persons is ludicrous.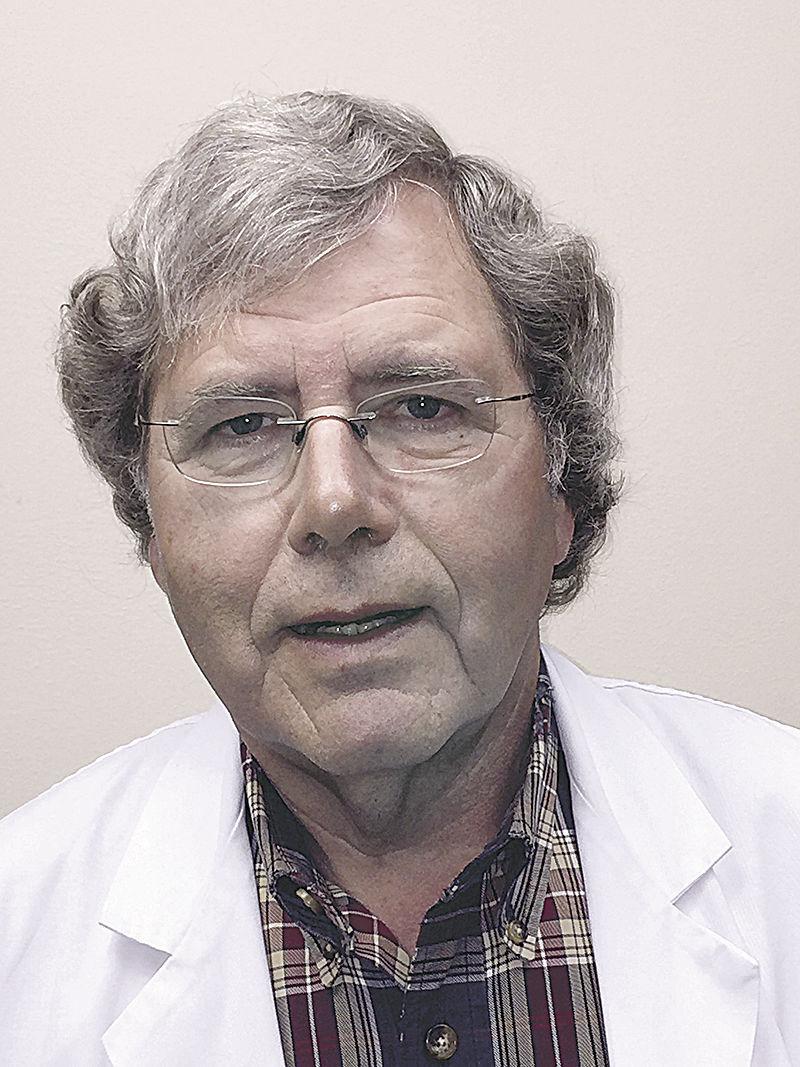 Perhaps McGeachin knows this and is just lying. I doubt she actually could read this technical report and maybe is just passing on misinformation. But her statement will result in deaths from her crazy conclusions.
McGeachin goes on to suggest that a recent pre-peer review report demonstrating that natural immunity from surviving delta infection confers longer-lasting and stronger immunity than vaccination means people should not get vaccinated. That same report, however, also cites a breakthrough infection rate of only 1.46%.
What McGeachen ignores — purposely or ignorantly — is that to get to this added protection with a death rate of 1.5%, and with a population of 1.85 million, 27,750 deaths would occur in Idaho if the entire population was unprotected by vaccination. We would also have a hospitalization rate that would completely shut down health care in this state.
Is McGeachin suggesting we should pay a price of 27,750 deaths in this state to get to natural immunity for all? Does she simply not understand the implication of what she is touting, or is she truly evil and manipulating the data for her own political gain?
Indeed, we do know that vaccine-associated immunity wanes over time. That is not unusual for many vaccines. That's why you get a tetanus booster after a rusty cut. But that doesn't negate the remarkable effectiveness of the vaccine. New data presented to a Centers for Disease Control and Prevention committee this week provides more evidence that the vaccines provide robust protection. For adults under age 75, the vaccines were at least 94% effective at preventing hospitalization and death, and for those over age 75, protection remained above 80%.
That report also confirmed a small risk of myocarditis, an inflammation of the heart, in young adults after vaccination, that was usually mild and transient, with 2.7 cases per 100,000 vaccinations, as reported in the New England Journal and in a report from the military. However the rate of myocarditis in COVID-19 cases is much higher, 11 events per 100,000. And COVID-19 myocarditis is one of our most feared complications, resulting in many deaths. If your lungs can't generate oxygen uptake and your heart is too damaged to adequately pump that compromised supply to your tissues, then you're screwed. We see many deaths as a result of the combination.
That preliminary, non-peer-reviewed report McGeachin cites does show a robust natural immunity after infection with the delta variant in the unvaccinated, with higher antibody levels and longer immunity than with vaccination, but with a calculated breakthrough infection rate after vaccination of only 1.46%, and 80% to 94% protection against hospitalization and death. The evidence is clear. The vaccine works.
Further, we know that earlier infection with the alpha variant offers no protection against the delta variant. There also is a boost to immunity after natural delta infection by getting at least one vaccine dose later after infection. The only way we will stem the tide of this fourth wave of COVID-19 is for all of us to get vaccinated, for personal protection, for our loved ones and for the greater community.
And, yes, we all need to get a booster at about six months post-vaccination and likely periodically thereafter, but so what? We get to live and get back to some normal existence.
Maybe McGeachin knows she's lying, maybe she can't understand the data, but her words will have consequences. Deaths will occur among those followers of hers who will see this gross misinformation as a reason to continue to avoid vaccination. It's appalling this was posted on an official state of Idaho website and the office of the lieutenant governor when the same misinformation would have been banned from Facebook.
Incidentally, new data confirm the efficacy of monoclonal antibody treatment for COVID-19 patients at high risk with mild disease and for prevention when given early, so be sure to contact your provider early with infection.