On Aug. 3, the Idaho House Ethics Committee found Rep. Priscilla Giddings' conduct unbecoming and voted unanimously to recommend censure by the Idaho House. Members of the ethics committee maintained their professionalism throughout the two-day hearing, despite Giddings's unprofessional and lie-packed performance. Based on the evidence, House members are justified to act on the recommendation.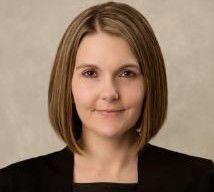 The truth is simple. Jane Doe, a 19-year-old intern in the Idaho House, alleged a sexual assault by a now ex-legislator who resigned to avoid expulsion. Giddings chose to publicize an online article at least twice that shared Jane Doe's personal details, including her image. She did it once through her official Facebook page. The second time it happened in her legislative newsletter paid for with your tax dollars.
Giddings prefers Idahoans ignore these disturbing facts. But everything that's happened — the Facebook post, the legislative newsletter, a failure to apologize — were Giddings' choices. No one forced her to do any of it. As Rep. Julie Yamamoto said during her testimony: "Does (Rep. Giddings) have a right to post on her Facebook whatever she wants? I would say yes. But then, you have to accept the consequences that come with that."
It's time for Rep. Giddings to accept the consequences. Her actions are an insult to the Idaho House and Idaho's citizens.
I believe Rep. John Vander Woude spoke for a majority when he testified, "To me, it's conduct unbecoming to anybody, not just a House member."
Giddings showed no remorse at the ethics hearing called after legislators filed a bipartisan complaint. She also refused to participate in any of the preliminary proceedings leading up to the public hearing. Instead of apologizing and making amends, Giddings doubled down and continued to betray the Idaho House and our state.
She insisted, "There is no victim," to justify her actions. Her faulty logic ignores that Jane Doe filed a police report and later gave permission for law enforcement to open a criminal investigation. After an investigation by the Boise Police Department, Ada County prosecutors are reviewing the case.
Giddings just wants us to go away or buy her dishonest claim that it's all a political plot. She wants us to pretend her actions don't cross a big, red line of basic decency. Even better, she'd like us to donate to her campaign for lieutenant governor. (Yes, she's using this awful situation to fundraise.)
To my knowledge, Giddings broke no laws. But that raises a depressing point. It appears some individuals will only show respect for sexual assault victims if faced with legal consequences. But in the meantime, the House can hold Giddings accountable for how she acted as a representative.
Idaho's Constitution calls for the Legislature to promote temperance and morality. I know of no moral code that justifies Giddings' actions. She should be held accountable for her choices by the body she chose to join. Censure is not censorship. It's a just reaction to inexcusable actions. Her colleagues owe it to the institution to see that she answers in some measure for her behavior. When the time comes, Idaho's citizens can hold her accountable at the ballot box.