Jerald Raymond, a first-term Republican from Menan, has a score of just 45% on the Idaho Freedom Index. That means right now, Raymond has voted more liberally — voted for more and bigger and more intrusive government — than any of the other 104 legislators serving in Boise, Republican or Democrat. By any measure, 45% is failing grade.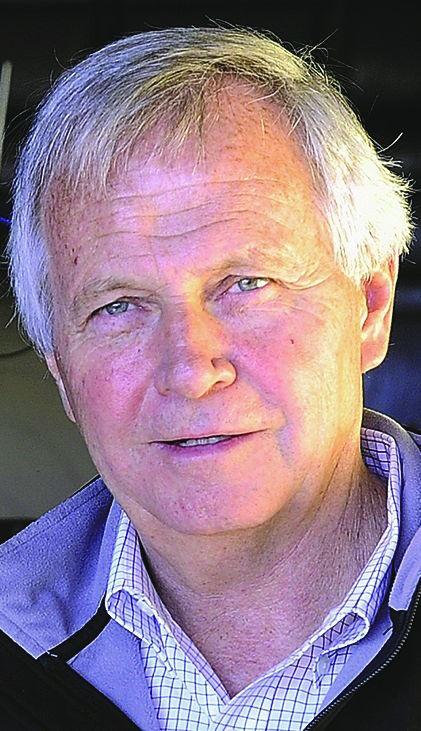 You may or may not appreciate or agree with the Idaho Freedom Foundation's Freedom Index, which is in its eighth year. But one thing is certain, Raymond's votes closely mirror — and is just slightly more socialist — than Boise Democrat Melissa Wintrow. That says a lot. I asked the Freedom Foundation if a Republican had ever been at the very bottom of the Freedom Index, and they said no.
There is still time for Raymond to redeem himself, with many more votes to come over the next month and a half. The Freedom Index, for those of you unacquainted with it, looks at every policy bill in front of the Legislature and asks 12 questions on every one of them. Things like: Does the bill create a new government agency or give a new function to an existing one? Does it transfer a function from the private sector to the government? Does it prohibit activities in the free market? Does it raise taxes or fees? Is it constitutional?
The complete details of how the organization "scores" bills are at idahofreedomindex.com. The website also has the complete voting records of every legislator, so you can see what they're doing on specific bills that impact the size and scope of government. You can't find that level of detail anywhere else.
For example, you can quickly see that Raymond voted for new regulations, new government licenses, voted to create new government agencies, voted to raise fees, voted to increase costs for Medicaid and so on.
According to the Freedom Index, Raymond also votes against his two District 35 Republican colleagues. Sen. Van Burtenshaw has a 75% on the Freedom Index. Rep. Rod Furniss is at 61%, or barely passing, using academic letter grades.
Here are the rest of the current scores for eastern Idaho's legislators:
District 30: Rep. Wendy Horman, 69%; Rep. Gary Marshall, 64%; Sen. Dean Mortimer, 68%.
District 31: Rep. Julianne Young, 94% (Wow. Good job, Julianne.); Sen. Steve Bair, 75%; Rep. Neil Anderson, 57%.
District 32: Rep. Chad Christensen, 96% (Impressive. Thank you, Chad.); Sen. Mark Harris, 78%; Rep. Marc Gibbs, 54%.
District 34: Reps. Doug Ricks, 73%; Britt Raybould, 68%; Sen. Brent Hill, 68%.
I skipped the Idaho Falls District 33 because it's worth noting separately as one of the best voting blocs in the state Legislature right now. Reps. Bryan Zollinger and Barbara Ehardt are both at 96%. That's very exciting and worthy of a standing ovation. Both Zollinger and Ehardt work very hard to vote against more government regulation, higher taxes and new state government programs. Sen. Dave Lent is not doing as well, so far anyway, but he's still at 81%, which would probably earn him a B in school.
In the time that the Legislature remains in session, I hope that Raymond and other legislators who are not scoring so well turn things around. It's more important to see them do the right things than to attack them from doing the wrong things. I most particularly want our legislators to vote in support of the conservative, Republican principles they campaigned on.