As we head into the Christmas holiday season and the watch 2020 come to a close, I must admit that I'm feeling a bit of sadness — and a little bit of joy — contemplating the departure of two very valuable long-time members of the Idaho Water Resource Board — Vince Alberdi of Kimberly and John "Bert" Stevenson of Rupert, whose terms expire at the year's end.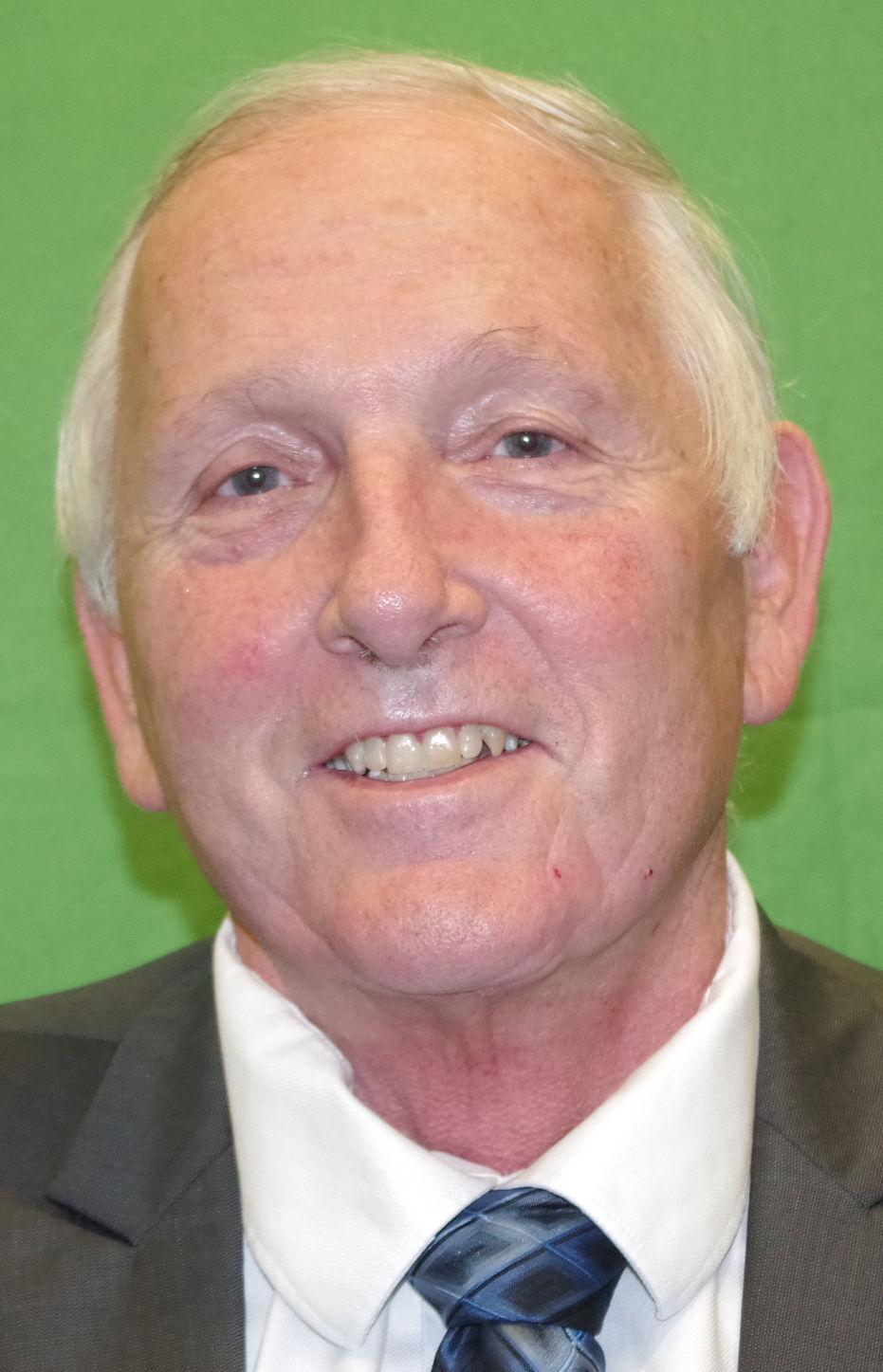 I'd like to take a moment to reflect on their contribution to key milestones that the Water Board has achieved in recent years — things that are quite monumental in our world.
The Idaho Water Resource Board was created in 1965 to create and implement a comprehensive state water plan for the conservation, development, management and optimum use of our water resources. We work very closely with the Idaho Legislature on water issues and policy.
We are fortunate to have people with deep knowledge about water serving on our eight-member board. We have board members from all corners of Idaho, including Alberdi and Stevenson, who grew up in the Magic Valley and have in-depth knowledge of all the intricate workings of Snake River surface water, the Lake Erie-sized Eastern Snake Plain Aquifer, natural springs in the Thousands Springs complex, the canal systems, etc.
This knowledge and experience were particularly helpful during the last decade as we've gone from a time when Snake River surface water users were making water calls and filing lawsuits to protect their senior water rights, and groundwater users were fighting back in court to protect their interests as well.
When a major water call came to a head in 2015, and thousands of ESPA groundwater users faced getting shut down, as well as cities, dairies and businesses, the Idaho Water Resource Board was launching a new aquifer-recharge program — with significant political and financial support from the governor and the Legislature — to restore the aquifer. The goal is to recharge 250,000 acre-feet of water into the aquifer on an average annual basis.
About the same time, House Speaker Scott Bedke mediated an historic settlement between Snake River surface water users and groundwater users. The agreement required groundwater users to reduce their consumption by 13% across the ESPA region, with a net reduction of 240,000 acre-feet of water per year.
Both of those measures combined, along with actions by cities, food processors and others, are restoring the ESPA by more than 500,000 acre-feet of water per year, causing the aquifer to rise by 2.2 million acre-feet over the last five years. That is a major achievement, one that is unique in the West.
The board is now well on our way to achieving the long-term average goal for ESPA recharge, established by the Idaho Legislature.
Before we could start the aquifer-recharge program in earnest, however, we had to figure out how to do it. How could we send water into the ESPA? How would the water get there? Could we use the canal systems, or would we have to build new infrastructure?
Alberdi, who was an assistant manager of the North Side Canal and manager of the Twin Falls Canal for over two decades before he retired, thought it might be possible to use the canals in the winter, when they weren't needed for irrigation. Pete Van Der Meulen, our Hailey board member and former CEO of Power Engineers, also championed that idea. But first we checked with the canal company officials and got their thoughts.
"We basically wanted to see if it passed the red-face blush test," Alberdi recalled. "And they liked the idea. They were interested in working with us to save the aquifer."
Stevenson, who served 16 years in the Idaho Legislature and for 10 as the chairman of the House Resources and Conservation Committee, helped us communicate with Gov. Otter and the Idaho legislative leaders on how we might fund the aquifer-recharge program. The Legislature has really stepped up to fund recharge infrastructure and wheeling fees that our board pays to canal companies on an acre-foot basis. That income is being used to modernize the canal system infrastructure and make much-needed repairs. It sure helped with their buy-in too.
All of this is working very well, and we're working on adding more recharge infrastructure in the Upper Snake region in the coming years.
What's pretty amazing to realize is that Stevenson and Alberdi have seen a great amount of change on the Snake Plain. As a lifelong farmer, Stevenson grew up on a small farm in the Great Depression and watched agriculture technology evolve from horse-drawn plows to the latest agricultural technology employed today. He worked on a one-row beet harvester in the 1950s, and now he watches his sons drive a 12-row harvester with a semi-truck rolling alongside to receive the sugar beets.
Alberdi has seen vast changes in water management, hydro plants going in on the canal systems to add more value, and numerous aquifer-recharge basins being created to restore the aquifer.
The best thing is today we are seeing a respectful peace prevailing on the Snake Plain. We all hope this will be a lasting solution to water conflicts as long as we stay on course with restoring the aquifer. Alberdi and Stevenson can retire from the board, knowing they have left things in a better position than ever.