On March 9, School District 93 is coming for your wallet. A huge tax levy increase is on the ballot.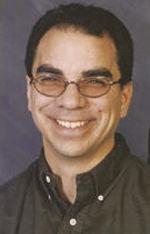 Maybe the District 93 school board hasn't heard about the terrible economic suffering families have endured during the past year.
Government locking down family businesses. Government mandates resulting in layoffs. Home value assessments are skyrocketing, and property are taxes going through the roof.
How the District 93 school board can be so calloused and numb to the economic suffering of families in the district is a mystery to me.
At a time like this, when families need every last penny more than ever, what has District 93 done? They have proposed a huge tax increase of approximately $12 million.
Let me ask the citizens of District 93: When your business was crippled by government-mandated lockdowns, you had your job hours cut or were laid off from your job, how do you think the bureaucratic big wigs over at District 93 were doing? You know them, the people whose salaries are paid for by the money you are forced to pay in taxes.
Did the superintendent of District 93 take a pay cut? Did any of the top brass at District 93 miss a paycheck? Were there any layoffs at District 93?
The wolf is at your door, and District 93 wants to kick your door in with a big fat tax increase.
Whatever happened to shared suffering? Maybe the District 93 superintendent should have his pay reduced by the same percentage as the average citizen in District 93 saw their income go down in the last year.
Don't hold your breath waiting for that to happen.
You may not be able to convince the big wigs who run District 93 to get off their thrones and suffer with the rest of us, but you can stop them from inflicting additional economic suffering on the rest of us. How?
By voting no on March 9 on the terrible, huge tax levy increase they are trying to shove down our throats.
If there ever was a time for the school district to show some empathy for the tax burden of families in the district, it is now. District 93 is one of the highest taxed districts in the state for crying out loud.
Most other school districts are a lot more fugal than District 93, and they do just fine. It is time to tell District 93 that they can no longer just take, take, take. It is time to give the taxpayers of District 93 a break, break, break.
Vote no, no, no on the huge tax levy increase on March 9.