"I read the news today, oh boy."
It is hard to grasp that John Lennon was shot to death 40 years ago on Dec. 8, 1980. The assassination of a lead singer, songwriter and rhythm guitar player for one of the most creative and famous rock groups in history, The Beatles, was a major shock. At the time, it seemed unthinkable that someone would murder John Lennon, a peace activist and artist responsible for such lasting songs as "Give peace a Chance," "In My Life" and "Imagine."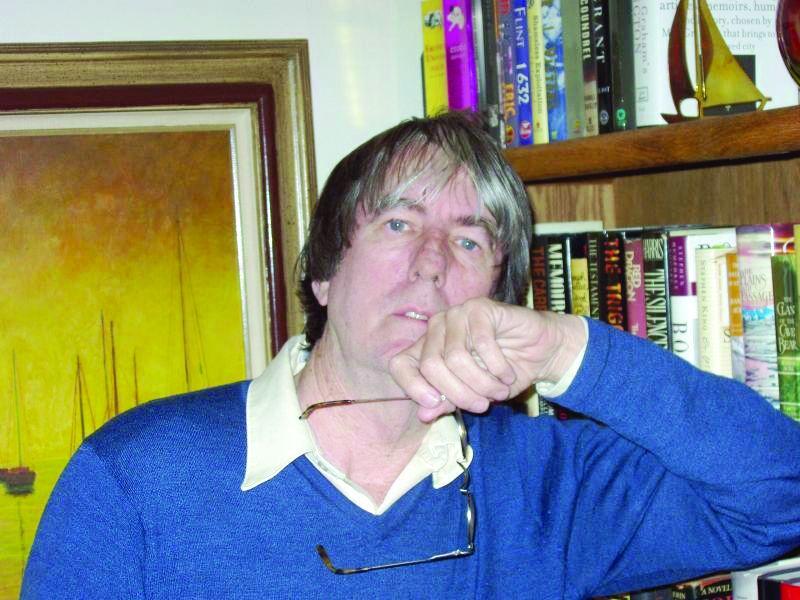 I was living in San Francisco and happened to be in a neighborhood bar watching a football game when the news was broadcast. I am not an avid sports fan though I admire talented athletes, and I don't remember what teams were playing, but I do recall hearing a woman sitting next to me suddenly gasp. I thought perhaps she was having some medical issue, and then I saw the crawler on the TV: John Lennon shot in New York.
Moments later, the unmistakable voice of Howard Cosell announced that "it was an unspeakable tragedy," but John Lennon was shot and "dead on arrival" at Roosevelt Hospital. I went home and saw the news was full of Lennon's death, and footage of the Beatles ran on all the networks. At the moment of Lennon's demise, he was everywhere. The Sunday paper ran a single photo of John Lennon's round spectacles with no caption. Conductor, Leonard Bernstein, sadly recalled he was teaching his granddaughter a Beatles tune on the piano when he heard the news.
Soon after, musicians, amateur and professional, were asked to bring their instruments to the San Francisco Marina for an impromptu memorial concert and play any Beatles tune. The day after Lennon's death, one local radio station played his music with and without the Beatles for 24 hours. At a later date, Lennon's mate and partner, Yoko Ono, asked that at a designated hour, people should meditate on John Lennon's life and music wherever they happened to be. Though I am no hippy-dippy flower child, I participated and felt the communal "vibes." On another occasion, at the same moment all over the world, radio stations played simultaneously John Lennon's signature piano song, "Imagine."
All of us remember certain dates that have an emotional connection. My parents never forgot that Sunday on Dec. 7, 1941, when the Japanese bombed Pearl Harbor. (My father's birthday was on Dec. 8.) How many people remember the day President Kennedy was assassinated? Many do, including me. I saw the Beatles' final concert at Candlestick Park in San Francisco, and I will never lose that feeling of a world suddenly gone wrong when I heard Lennon was gone.
It is a testament to John Lennon's legacy that his memory endures 40 years later, and his image may outshine his fellow former Beatles, including the late George Harrison. For his album "Tempest," Bob Dylan wrote a tribute song, "Roll on John."
A question remains, however. John Lennon was a great rock singer and popular songwriter, but psychologists may question why the universal mourning and adulation? Lennon was not a saint. Why do certain celebrities or performing artists like James Dean, Marilyn Monroe and Elvis Presley sell more merchandise dead than alive?
One answer may be that they all died either violently or before their time. John Lennon's appeal certainly went beyond his musical talent. He had a strong wit and was unabashed about protesting the Vietnam war. In 1969 John Lennon and Yoko Ono staged a "bed in" that brought much ridicule. They had a point. One can't go to war if one remains in bed.
Here is a quote from John Lennon at that time: "When it gets down to having to use violence, then you are playing the system's game. The establishment will irritate you — pull your beard, flick your face — to make you fight. Because once they've got you violent, then they know how to handle you. The only thing they don't know how to handle is non-violence and humor."
John Lennon's interviews indicate that he was down to earth, a real person who stopped performing to raise his second son, Sean, after evidently not being a good father to his first child, Julian. Lennon also overcame problems with alcohol.
On Dec. 8 of this year, John Lennon would have turned 80.
These emotional displays for deceased public figures remain hard to understand, however, if they exert a universal and lasting impact decades later. So many artists and celebrities have died and quickly faded into oblivion.
But not John Lennon. Not this week.