BOISE — It was one of the first things Leon Rice noticed when he saw RayJ Dennis in person during the recruiting process — the disparity in the size of his legs.
Dennis' lower right leg, in particular his calf, is smaller than his left.
"That was my first impression," Rice said. "I was like, 'what?'"
Dennis was born with clubfoot in his right foot. Clubfoot is a foot defect in which a baby's foot is twisted and out of shape at birth due to the related tendons being shorter than usual.
"I wasn't born with the best circumstances," Dennis admitted. "Most people born with clubfoot aren't expected to be athletes. They are just happy to walk regular."
Dennis has done much more than that. The Chicago native overcame the odds to not only earn a scholarship offer to play at Boise State, but as a sophomore he's already one of the Broncos' most important players.
The point guard has started every game this season and is averaging 11.6 points while helping Boise State to a 12-1 record and a 12-game winning streak after two 20-point wins at Wyoming earlier this week. 
Dennis leads the Broncos in minutes played and assists and is second in steals. On a team full of highly hyped transfers and NBA prospects, the 6-foot-2 Dennis has made it nearly impossible for Rice to take him off the floor.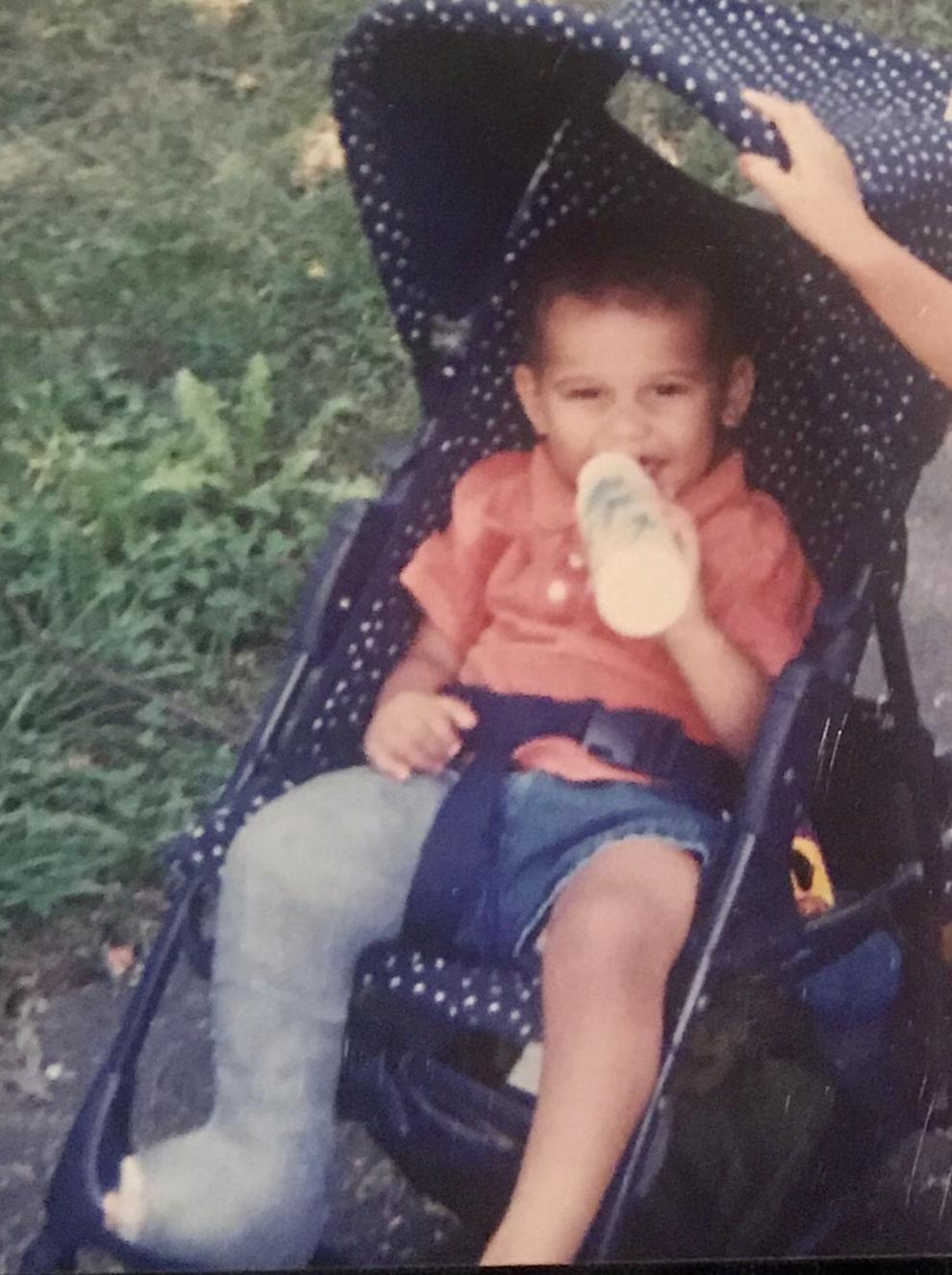 "We feel blessed but I'm not surprised," his mother Carla said. "He's been kind of shocking doctors all his life."
A ROUGH START
Carla and Ray already had two daughters, so Ray was excited to find out they'd be having a son. As a former athlete himself, he dreamed of watching his son play sports and coaching his teams growing up.
Those thoughts quickly changed when doctors informed them of the clubfoot diagnosis during a regular prenatal checkup.
"When we got the news that he had the situation, as a dad you are thinking about your son and being an athlete and everything," Ray Dennis said. "You're trying to figure out what that means."
Doctors cautioned up front that he might have limitations.
"We had been told on several occasions to lower our expectations of what he would be capable of doing physically," Carla Dennis said.
Clubfoot can be treated and corrected on most occasions, at least to a point in which the person can walk normally and not have it hinder them. Growing up to be a Division I athlete is a different story.
The Dennis family went through what Carla called a "very rigorous, hard process of finding and selecting the doctors" to help try and correct the issue. As Christians they also did a lot of praying.
"He went through a corrective process in his toddler years which was very involved with surgeries and other procedures," Carla Dennis said. "It meant that he started walking at a much later age, but he hasn't had any issues with it since. That in it of itself has been a pleasant surprise to his doctors.
"They expect you'll have issues and there are other kids that developmentally aren't able to do the things that RayJ is able to do. Quite frankly it just hasn't hindered his quality of life. He went through the process and he hasn't looked back."
His first cast was placed on his right foot when he was just six days old, and he eventually had to wear full casts nearly up to his waist on both legs for several months. Most babies should be learning to roll over and crawl and walk in their early months, but Dennis was mostly immobile for the first two years of his life.
"It was a very involved process for a few years," Ray Dennis said.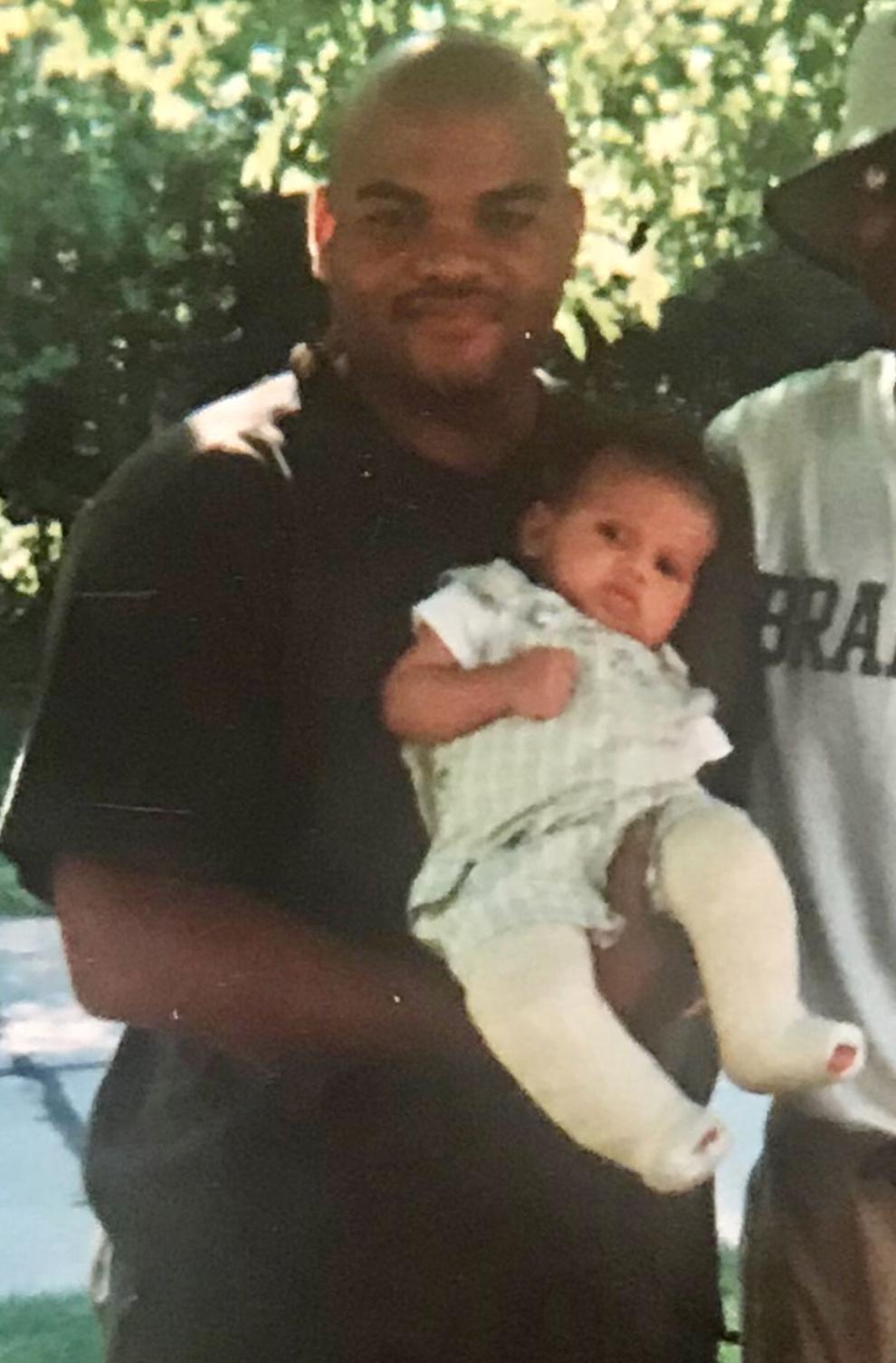 But doctors were able to successfully correct the issue, and Dennis had the final cast removed shortly after he turned two. He started walking at a much later age than a typical child — between his second and third birthday.
OVERCOMING THE ODDS
He quickly started playing sports like basketball and football before deciding to focus solely on basketball in high school. He was a four-year varsity starter in high school, a McDonald's All-American nominee and was a Chicago Sun Times All-Area selection in both his junior and senior seasons.
As a senior at Oswego East High School outside of Chicago, he averaged 23.2 points, 5.1 assists, 4.9 rebounds and 2.5 steals to lead his team to an undefeated conference season and a regional title. He was a first-team All-State selection by the coaches association.
He was rated as a three-star recruit in the class of 2019 and received interest from schools across the country.
"The thing that is kind of remarkable and speaks to his personality and how he's developed is that he never really missed a beat," Ray Dennis said. "There's a little bit of difference in the size of his foot and there's a little bit of difference with some of the leg structure but other than that, he never missed a beat. It never impacted his speed or his ability to compete and play."
Boise State's coaches noticed Dennis at a summer AAU tournament and were immediately intrigued by his quickness and overall skill set. Learning about his dealings with clubfoot as an infant made his game even more impressive.
"I watched with an open mind and it didn't affect him," Rice said. "There's nothing that he can't do."
Assistant coach Mike Burns was heavily involved in Dennis' recruitment. The Broncos eventually offered him a scholarship and landed his commitment in September 2018 after an official visit to Boise. Dennis picked the Broncos over Washington State, Colorado State and Toledo.
GAINING CONFIDENCE
Dennis had 14 points in his first college game as a freshman against Life Pacific last season, but he scored just 15 total points in the next seven games. He played 10 minutes or less in four of six games during a stretch in December or January and struggled some while adjusting to the speed of the college game. He worked to gain confidence — both from himself and Boise State's coaches.
He was moved into the starting lineup near the start of Mountain West play and four games later had one of the most incredible stretches in college basketball history to help the Broncos stun Utah State. Dennis had 19 points in the final 3:27 of regulation to help Boise State force overtime and eventually top the Aggies after trailing 66-48 with 4:10 to play in the game.
He had scored just 18 total points in the seven previous games, but he had 19 in barely three minutes on four 3-pointers, a dunk and five made free throws after not even taking a shot in the first 36 minutes.
"I would say the experience of that Utah State game played a big role in terms of my confidence and my experience coming into this year," Dennis said. "I already knew what to expect and I wasn't second-guessing myself. I'm just out there playing free and playing my game this year."
Dennis was all over ESPN's SportsCenter that night for his achievement and his confidence continued to rise. He started 15 of Boise State's last 16 games to finish the year — the only game he didn't start came on Senior Night so the Broncos could start all five seniors — and proved himself to be a valuable and reliable part of the rotation moving forward.
"I think with him starting the last 15 games or whatever it was last year, I think he established a lot of confidence with Coach Rice and the coaching staff," Ray Dennis said.
But as the hype started to build for this season, the talk was about Derrick Alston's return and the four Division I transfers being added to the mix. Very little was mentioned about Dennis when it came to why the Broncos were a team that could win the Mountain West and make the NCAA Tournament.
Being forgotten didn't bother Dennis. It fueled him.
"It's a little bit of his MO quite honestly," his dad said. "Growing up he was always considered a very good player, but sometimes with regards to rankings with his size or whatever, sometimes he would get overlooked in some of the rankings. Then you'd look up at the end of the season and his teams are winning and he's putting up numbers better than others and he'd finally get the attention.
"He embraces those underdog situations and he's very comfortable and confident in his ability. He didn't hesitate at all to get to work in the offseason and prepare and position himself for the challenge."
SEIZING AN OPPORTUNITY
There was plenty of hype surrounding the Broncos heading into this season. The Broncos had four Division I transfers set to debut, and leading scorer Derrick Alston had decided to return to school for his senior year instead of starting his professional career.
There was little talk about Dennis. That was just fine with him.
"Honestly my mindset was I was happy we brought in a lot of good players," said Dennis, who is majoring in Business. "I want to win and I think we have a chance to really do that this year with all the talent we have. I was happy to see it. My mindset was just to go out there and compete and take advantage of my opportunities on the court."
Rice never revealed the expected starting lineup, but Dennis seemingly was slated to start the season on the bench before Emmanuel Akot missed the first two games of the season due to COVID-19 protocols. Dennis earned the starts in both games and took advantage of the opportunity — scoring 18 points in the opener against No. 8 Houston and 13 points with seven rebounds and seven assists against Sam Houston State.
Dennis hasn't looked back. He's stayed in the starting lineup for all 13 games this season and is averaging 11.6 points, 3.5 rebounds and 3.5 assists while shooting better than 50 percent from the field. He's reached double figures in nine of Boise State's 13 games and has five games with at least five assists.
He had 14 points, seven rebounds and five assists in 33 minutes last Wednesday in a 90-70 win at Wyoming. 
On a team filled with long, athletic, more highly recruited players, Dennis has arguably been the most important player and the glue that's kept things together during Boise State's impressive start.
"There's no question," Rice said. "He's a driven kid and he's got goals and he's been that way his own life. Basketball is important to him and because of that he works at it and that's why he's so good. We've got a lot of high character guys and that's what RayJ is. He's a high character guy that wants to do the work and be out there balling and he just loves to do it. He doesn't care about all that other stuff.
"I'm sure family members or whoever were scratching their heads about why people weren't talking about him, but it wasn't me. It was the media choosing to talk about the other guys. But I had a lot of belief in him. The ultimate belief is when I invest minutes in you and we did that last year."
NO LOOKING BACK
Dennis has seen the pictures and heard the stories from his parents, but doesn't have much recollection of the hardships he went through as an infant.
"I really don't remember going through any of that," Dennis said. "I have a scar on my leg so that helps me remember it. The stories and stuff and the questions you are asking, I've had to ask my parents the same thing and find out about it.
"Now I don't really even think about it. It's just something I go through every day. It's normal to me. It's my every day life. I'm proud of it and where I've come, but it's normal to me now."
Dennis has to do extra stretching but has no other physical limitations. His right lower leg is noticeably smaller, but it hasn't proven to cause any issues. It was a three-year period that no family should have to endure, but one that made Dennis and his family better in the long run.
Boise State is pushing toward the program's first NCAA Tournament appearance since 2015. If the Broncos make it, Dennis will be a big reason why.
Who would have thought that 19 years ago?
"We're Christians and faithful and always believed he would be fine," Carla Dennis said. "Everything paid off. We don't even really think about it anymore unless we get asked about it. It's sort of an afterthought at this point.
"It's just so exciting to see your kid living out their dreams and goals, particularly with where he came from and how hard he's worked. It's been a blessing for our whole family."