Billy Butler's life looks far different than it used to. In the mornings, instead of heading to a major-league ballpark to warm up for a game, he helps his three daughters get ready for school. In the afternoons, rather than stroll onto the on-deck circle before a crowd of thousands, he might go golfing. When evening rolls around, Butler drives his kids out to softball practice, helping coach the group of girls that have changed his life for the better.
"Doing a lot of the dad stuff and the husband stuff," Butler said, "that I didn't really get the chance to do when I was playing and traveling so much."
In truth, Butler still travels, only smaller distances now. In 2021, five years removed from a MLB playing career that spanned 10 seasons, Butler drives a short way to the Chukars' Melaleuca Field, where he's trying his hand at something new: coaching.
Butler is new to the managerial side of baseball, but not to the place he lives. As far as celebrities in cities like Idaho Falls go, Butler is one of the biggest. He played for the Chukars back in 2004, when he began his professional career, which is also when he met his wife, Katie. Earlier this year, Billy and Katie opened the Idaho Athlete Project, a baseball-oriented training facility that offers members a place to hone skills and lift weights.
He's lived full-time in Idaho Falls for four years now. From 2007-2011, he wintered in the town of 61,000. Butler says he's not one for big cities — "It's a good town to raise kids," he said — but after four trips around the sun in Idaho Falls, only now is he involving himself with its baseball club.
The reason, he explains, is because he fell in love with the Chukars' new coaching staff. First-year manager Billy Gardner Jr. coached Butler back in 2004, when both found homes on the Wilmington Blue Rocks, then an affiliate of the Kansas City Royals, the team that drafted Butler.
"I wouldn't have come back and managed for anybody," Butler said, reclining on a sofa in the team's clubhouse, an Apple Watch on his wrist and a Chukars cap on his head. "You don't know the manager's personality. They could make it really tough on you — or easy on you. I knew what I was getting into with (Gardner). Amazing. It's been great. He's fantastic to work with. Lets you do your job."
Butler's job, he says, has less to do with the mechanical side of hitting and more to do with the mental one. If you ask him for help with technique, he'll oblige, but Butler has fostered relationships with the Chukars by helping them understand bigger-picture lessons at the plate: Which pitch to look for, how to produce a quality at-bat, what to expect in hitters' counts like 3-1 and pitchers' like 0-2.
Players take those messages to heart because Butler, 35, has the resume to back them up. Over eight seasons with Kansas City, two with Oakland and one with the New York Yankees, Butler hit a career .290. He earned an All-Star nod in 2012, the year Kansas City hosted the festivities. Butler also helped the Royals reach the World Series in 2014, a seven-game series in which he batted a sleek .333.
"Kansas City has a great place in my heart," Butler said.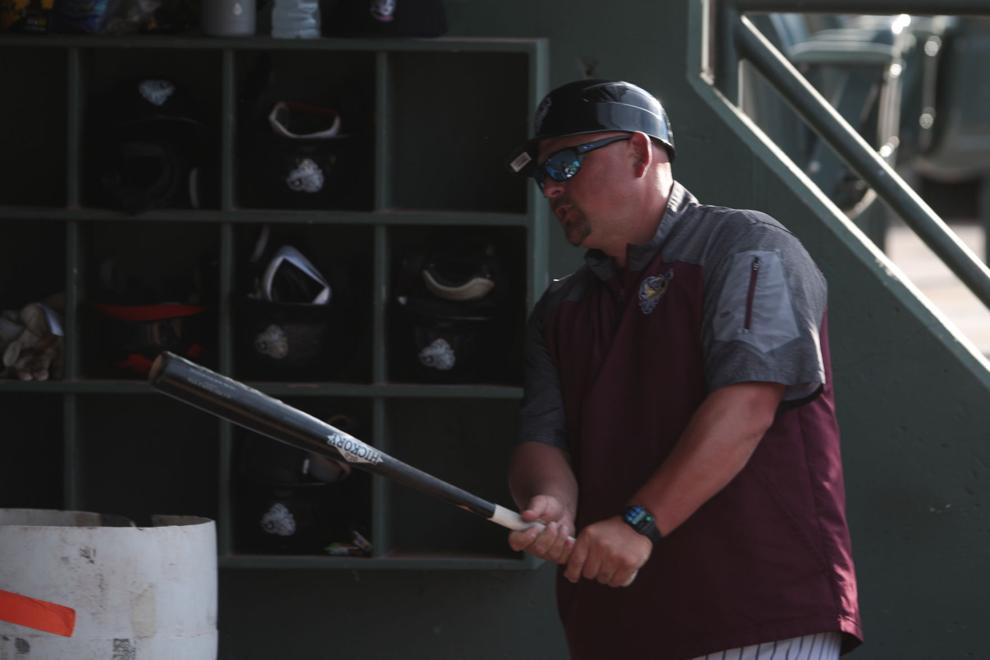 Butler also says he didn't have to make much of a mental transition to become a coach. During the back end of his career, when he realized retirement loomed, Butler began to think like one. He started to really study scouting reports on pitchers. He also learned how to execute what he called "hitters' meetings."
"I'm all up to speed on that," Butler said. "It's been an easy transition for me because I always thought that way."
The important part is that the Chukars feel familiar with their new hitting coach's background, at least to some extent. Outfielder Matt Feinstein fashions himself a Yankees fan, so he remembers the tailend of Butler's career, when he appeared in 12 games for New York.
"Or you'd play with him in MLB The Show or something like that," Feinstein said. "He was a big name, for sure."
Shortstop Alex Monge never watched many Royals games — the club finished under .500 in all but two of Butler's seasons, so that's understandable — but when he signed with the Chukars, he raced to YouTube to check out Butler's highlights.
Once he understood what Butler had accomplished — the list includes a stolen base in the 2014 ALDS, quite the feat for a guy whose nickname is Country Breakfast — Monge raised his eyebrows.
"We were all pretty in shock that he was here based on who he was," Monge said. "But I mean, the way we look at Billy is he flat-out rakes. He tells us, too, that he just could hit. All we do, whenever he's around, we're just like, 'How do we do what you did?'"
Fortunately for Monge and the Chukars, Butler prioritizes doing exactly that. Earlier this year, MLB announced it would be designating the Chukars' league, the Pioneer League, as a "partner league," dropping its affiliation with big-league clubs. No longer would the Chukars be affiliated with the Royals, making players' path up the baseball ranks rather difficult.
So Butler wants to help his guys succeed, but he also wants to help them find spots on affiliated teams. There's a long way to go — the Chukars face 82 more regular-season games, counting Thursday's against Grand Junction — but so far, Butler likes what he's seen from Feinstein, who's hitting a blistering .531, Monge, who had a 10-game hitting streak earlier this season, and several others.
It's hard to say how much credit Butler should get, but during their five-game winning streak last week, the Chukars unleashed at least 15 runs each night, including a 23-6 win over Rocky Mountain. Entering Thursday, Idaho Falls checked in at second in the Northern Division of the Pioneer League.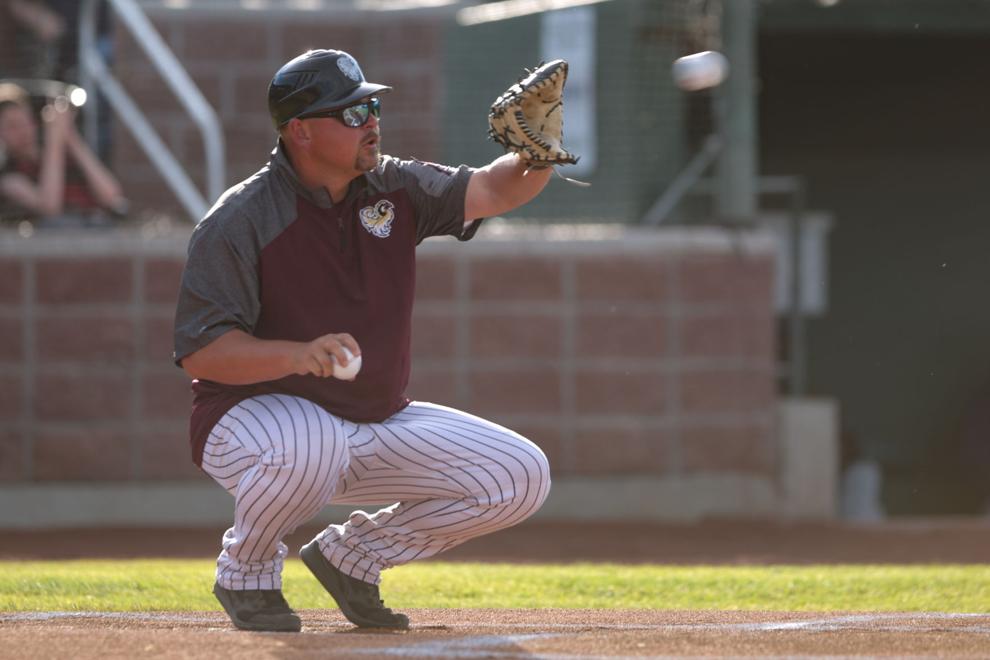 "The message here is you put in the work. You don't take any pitches off," Butler said. "You're putting in the extra time, because that's what's going to make you successful on the field. Hard work pays off. There's no better revealing game of that than baseball. The harder you work, I feel like the better results you're going to get over the course of the whole season."
What Butler enjoys most about coaching, though, is that he has the perspective to realize it doesn't have to take over his life. He loves playing softball with his daughters, 12-year-old Kinley, 8-year-old Karsyn and 5-year-old Kamden — who is named after Baltimore's Camden Yards, where Butler hit a career .294, his third-best at road venues where he logged at least 100 at-bats.
If anything, that shows that Butler's playing career will follow him everywhere: At the golf course, where Idaho Falls residents introduce themselves, at men's league softball games in town, where locals recognize their celebrity. It's hard to shake a decorated MLB career that includes an All-Star selection, a World Series appearance and a Silver Slugger award.
"But that doesn't get brought up anymore," Butler said. "Now we're just doing the player-coach thing and interacting with them. My main goal each day is just make these guys better, and hopefully get some of them moved on to the next level. That's the main goal."