Although it might have been overshadowed by a 24-22 win over rival Idaho, Idaho State made a big announcement at its final home football game three weeks ago, outlining plans for full attendance at games in the fall. That comes after a spring season in which the Bengals were limited to about 2,800 fans at Holt Arena. The Idaho State Journal caught up with ISU athletic director Pauline Thiros to talk about moving back to full attendance, plus a busy spring season in the Idaho State athletic department.
ISJ: First, how excited were you to announce full attendance for the fall at the Idaho game?
Pauline Thiros: It was something to celebrate. We've been looking forward to and working towards the day we could welcome fans for full attendance for over a year. Honestly, it is an emotional process, like bringing a family back together again.
ISJ: How long has a plan for full attendance been in the works? What was the process like?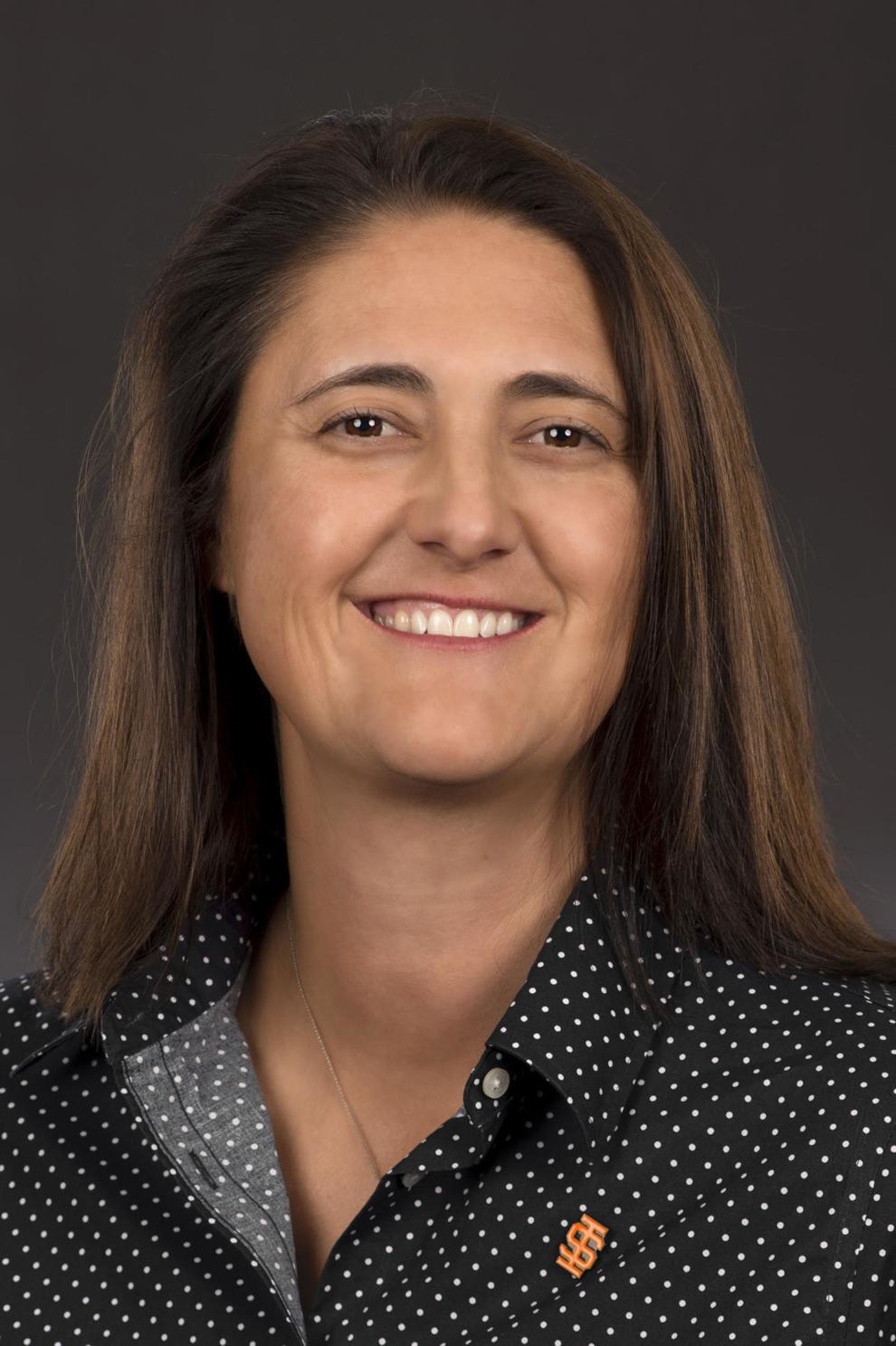 Thiros: The plan has always been to open up as public health guidelines progress. This fall, when vaccinations have been available for months to anyone who wishes to get them, it is the right time to return to full operations across campus. Athletics is part of that University decision.
ISJ: What were the big questions you had to answer/problems you had to solve to get to a workable plan? What gave you enough confidence to feel comfortable releasing a plan now, months before the season?
Thiros: Since March of 2020, University leaders have been meeting twice a week to discuss not only the protocols necessary to operate safely, but what things needed to look like in order for us to open. And now, with declining cases and increased availability of vaccinations in Idaho, we are seeing the conditions that make it responsible to return to full attendance. If we experience unforeseen events that require us to change our course in the interest of safety, the University and community have demonstrated we can deal with that. But at this time, all plans are to be in full swing this fall.
ISJ: Will this be for all sports, or do you just have a plan for football right now?
Thiros: It is our intention to operate with full attendance for all sports.
ISJ: What's the early response been like for fall season tickets?
Thiros: The demand for Bengal Football and Men's and Women's Basketball tickets has been escalating steadily. The phones are ringing and many are becoming Bengal Athletic Boosters Members even before the Membership Drive begins, to ensure their premium seats. The numbers are adding up quickly, and we see the potential for sold out premium level season tickets in all three of those sports, followed by single game ticket sell outs. The performance of these three programs this season demonstrated that the Bengals are going to be contenders, and our fans are going to be a major part of that.
ISJ: How important will full attendance be for the athletic department's financials? How big an impact does that make?
Thiros: Following a year of dramatic revenue losses, full attendance will be critical to continue meeting our obligations to student athletes. We were not impacted as significantly as some others for two reasons. First, we had managed to balance our budget and were no longer operating on deficit budgeting when COVID hit. That made it possible for us to offset, to a greater degree than most, our losses in revenue with reduced expenses. Second, our constituents were incredible. The large majority of Boosters and donors paid memberships and made their regular contributions last year. Further, all but a handful of those who had purchased their season tickets before the shutdown opted not to ask for a refund. Support like that means we could continue to fund our student athlete scholarships and operate at a bare bones level this spring.
Going forward, it will take time to recover. Guarantee games are less lucrative because the market has changed, and expenses to travel and compete are rising. Robust attendance is one of the elements that will help us keep up, and hopefully, continue to make progress and grow operating budgets for teams.
ISJ: Any more details about the attendance plan to share right now? Will people have to show proof of vaccination to attend games?
Thiros: Proof of vaccination has not been discussed as part of any plans. The public has access to vaccines, and are going to make their own decisions about how much risk they will tolerate and how they will guard their health. The University will adjust plans if the public health environment dictates a need. As we have all year, we will adhere to CDC and public health guidelines going forward.
ISJ: The Montana schools have also announced plans for full attendance. Do you expect that to be the norm in the conference this fall?
Thiros: Not entirely. Some of our member institutions still expect restrictions, and that will be dictated by individual states and county health departments.
ISJ: What was it like preparing to send the women's basketball team off to the NCAA Tournament, particularly in a year like this?
Thiros: Preparation for the tournament involved a high level of isolation and testing, since one positive case could have resulted in a disqualification. As we have since last March, we were not willing to risk the health or the competition opportunities earned by our student athletes. We took every measure prescribed by the NCAA and then some. The athletic training staff, administration, and coaching staff did everything in our power to make sure we made it to San Antonio and never experienced a positive test.
ISJ: How much did playing in the NCAA Tournament raise the profile of the school?
Thiros: Competing on ESPN, and competing extremely well with Kentucky, elevated the profile not only of our women's basketball program, but of Idaho State University. It has been excellent for recruiting, and we have heard from alumni across the country who have an invigorated sense of Bengal Pride. It is impossible to watch the way our student athletes competed, the grit they showed, the joy and pride they exuded, and not recognize that something special is happening at Idaho State.
ISJ: It's been a busy spring season, of course, for everybody. What does that look like for you?
Thiros: The spring has been amazing and difficult all at once. With so many great performances we were disappointed we could not share them with fans in attendance. The work involved in meeting protocols and health standards has required all hands on deck. Athletic Trainers have worked around the clock, as have our Holt Arena crew and every level of administration. We had coaches and administrators trained on our testing equipment, coaches were loading airplanes and buses to limit contact, and our leadership team pitching in whatever was needed. It has been a tremendous team effort across the department, and I'm very proud of that. It has been a 24 hour, 7 days a week lift since last March, but our department feels more invigorated than ever.
ISJ: What's been your favorite moment of the spring season?
Thiros: Hard to compete with winning the Big Sky Conference Championship in women's basketball. But not just the winning. The culture of this team, which is spreading across teams, was evident in every game. This was symbolic of where we are going, and of all it takes to get there. The rapport this team has with one another, their gratitude for their fans and to their institution, their work ethic and character, they were demonstrated daily. It was a great day seeing the team and coaches rewarded for sustaining excellence in a time filled with obstacles.
ISJ: With everything happening at once, what's the story or team that you think is flying under the radar a bit this spring season?
Thiros: Few people realize the enormous amount of resources and hours it took to make competition happen this spring. Athletic trainers added a second full time job just executing, scheduling, and managing testing. The University and athletics each set up our own testing efforts, both rapid antigen and PCR testing. The cleaning protocols, game management adjustments, rescheduling lost games and turning around contracts, and even practice required twice the man hours. I am truly amazed at the way we were able to perform as a department to serve our duty and mission to student athletes. And, they deserve every bit of the effort.
ISU Men's Tennis beat the University of Montana for the first time in 17 tries, and appears poised to reach new heights as a program under first-year Head Coach Alex Free. The turn around of ISU Men's Basketball from a 10th place finish to 4th with a 1st-round bye in the Big Sky tournament exceeded expectations, and the fact we are returning 99% of the roster while our peers are experiencing coaching changes and major player departures puts into perspective the excellent culture growing in this program.
We've had some amazing track & field performances, and this weekend hosted our first home meet at Davis Field since 2007. Things are moving forward in a very positive way in Bengal Athletics.