On the day her father came home to die, Jordyn Torgerson was at home with all three of her siblings. Her mother, Raquel, calls it a miracle that none had other obligations. Days earlier, it seemed unlikely that Rodney would live long enough to visit his family one last time before his heart failed. Things changed, and they had time to bring him home, which represented another miracle.
This meant the end of a monthslong journey. In the fall of 2019, weeks after he completed a successful five-day stay at a Madison hospital, Rod's heart issues resurfaced in the worst way. His family drove him back to another hospital.
He stayed 30 days there. Rod maintained an upbeat temperament — Raquel says if friends who called him didn't know any better, they wouldn't have been able to tell something was wrong — but his condition was worsening.
Toward the end of the five-week stretch, after doctors tried unsuccessfully to shock his heart back into rhythm, it became clear Rod did not have much longer. The good news was that the medication doctors prescribed gave him time to go home with his family, where he would die peacefully.
"We didn't deserve it," Raquel said, "but I know that God loved us enough that he knew that's what we needed."
So on Nov. 13, 2019, at their home, Raquel, Rod and their four children — J'mae, Jordyn, Jed and Jud — traded laughs and jokes. Everyone felt upbeat. Raquel says Rod acted like a teenager.
"He was the lighthearted one. I'm a little more serious," Raquel said. "They were acting like teenagers, and I was reminding them there was 10-year-old (Jud) in the room."
With the time they had, the siblings decided to give their dad a sponge bath. They didn't feel embarrassed. They carried out what Raquel called an act of love and service. "We had heaven in our home," she said.
Eventually, when Raquel ended a phone call and returned inside, the tenor turned somber. Rod's time had almost arrived. He expressed his love to his kids, his wife. A few minutes later, his heart gave, and he died.
Maybe that's not the right word, though.
Raquel likes to call her husband's death a "graduation." Maybe we're the ones still in school, she wonders. Perhaps Rod just moved on without his classmates.
"I think it's brought a bigger bond to my family," said Jordyn, who plays basketball, volleyball and softball at West Jefferson. "Me and my family are so much closer now. I feel like it helps me understand those two have had a stronger loss in their life, and I'm like, I want to be just as good a person as they are. That really opened my eyes to be a better person."
In Rod, Jordyn lost the man who passed down so many things that define her: His personality traits, his favorite sports, even his favorite colors.
It is impossible to miss the impact Rod's passing had on Jordyn. In fact, when she takes the softball field, she wears it in her hair, a white ribbon with "For Dad" printed in red and blue lettering. It sits in the back of her visor, reminding her of her new purpose. She loves softball anyway, but now she wants to impress him.
"I'm doing everything," Jordyn says, "because I want him to be proud of me."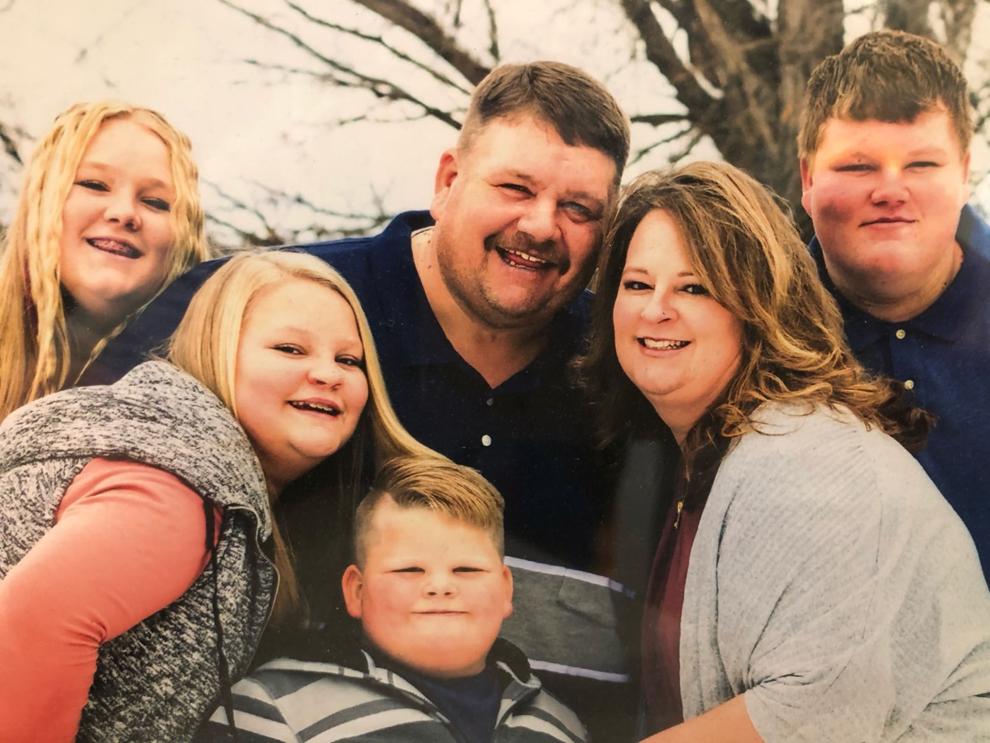 For the Torgersons, of course, the grieving process was only beginning.
For once, Jordyn wanted to stay away from sports, her oasis. It was basketball season, and she was playing varsity as a freshman, but the anguish was too much. Her coaches understood. She stayed home the next two days.
The next Monday, the family attended Rod's funeral, for which Jordyn also skipped basketball practice. One of those days, though — her memory has grown fuzzy — Jordyn's teammates visited her at her home. They reminded her they loved her, that they were there for her. They brought her small gifts, candies and cards.
"Little, little things," Jordyn said, "but it meant a lot at the time."
On that Tuesday, her birthday, Jordyn felt ready to return to the team. Her family, she says, gave her the strength. "They've always been behind me, always been there for me," she added. In fact, it was the Panthers' home-opener. She returned to the oasis.
Still, Torgerson had an uneven start to the game. Remember, she was a freshman playing on varsity. She felt intimidated.
Soon enough, though, she came to a realization. I'm not any worse than anyone else, she thought to herself. I deserve to be here.
"It was kind of a mental first quarter for me," Torgerson said. "I was like, 'I'm not playing very much. I'm not playing the best.' I thought if I could just get out of my head, I would play so much better."
That she did. She says she can't remember how the rest of the game went, only that she felt her family's support, her dad's watchful eye. She wanted to make him proud, same as on the volleyball court and on the softball field.
Ever since, her purpose in playing hasn't changed.
"Even off the field, he wants me to be a good person," Torgerson said. "I think being a good person is more important than how you are on the field, no matter how good you are. I think it just helps me know that he's always watching me and he's proud of me. I can just feel him watching me. I love that."
***
As far as high school softball debut seasons go, Torgerson is delivering one of the best in school history, all while she feels her dad watching. In the circle, she has collected a 15-2 record, 141 strikeouts to just 30 walks and, even more impressive, a 0.98 ERA. She has twirled two four-inning no-hitters.
"When she's down in the count, you always know she'll come back," first baseman Mckenna Neville said. "There's no doubt about that."
At the plate, where she bats cleanup, Torgerson has recorded similarly scintillating numbers. She's hitting .538. She has 14 extra-base hits, 29 RBI, eight doubles, three triples and three home runs.
What Torgesron likes most, though, is that she's putting up those numbers in wins. West Jefferson is 16-2 and 7-0 in conference play, good for first place in its 2A District 6 conference. The Panthers also checked in at second in Class 2A in the latest softball coaches poll.
As of Thursday, West Jefferson had won six straight, including 13 of its last 14.
"I know when we go on the softball field, it's not all about her and it's not all about me," said Madi Pancheri, the team's catcher and Jordyn's cousin. "It's about our team. I know that she really realizes that."
In the Panthers' last loss, though, we can learn more about the way Torgerson has built the confidence to produce such a dazzling season to this point.
It came on April 17, in a 2-0 loss to Malad, the Class 2A leader in the coaches poll. At the plate, Torgerson went 0-for-3, languishing against Dragon pitcher Riley Dorius, who one-hit the Panthers. But in the circle, Torgerson was nearly her equal, going 5 1/3 innings, yielding two runs (one earned) on three hits and 11 strikeouts.
It's in these moments when Torgerson can feel frustrated and down. Competitiveness runs in her blood. Mistakes eat at her.
"When I strike out," Torgerson said, "I get so mad."
This is where having her mom as her head coach — as her best friend — helps. When Jordyn whiffs, for example, Raquel will tell her, "Get over it. You're fine. It's just a game. You're fine."
When daughter realized mom had a point, the wheels really started turning. In one game this season, Jordyn remembers, she struck out. Then, she tried to take her mom's advice to heart, making an effort to put the play behind her. To forget about it.
Her next at-bat, she tripled.
Wow, she's actually right, Jordyn thought. If I don't think about it, I'm fine.
As a pitcher, though, Torgerson has a little less wiggle room.
She is the team's only pitcher, at least by trade. She only comes out of games when the outcome is in hand. She hasn't always needed to log long innings — the Panthers have made a habit of invoking the run rule and ending games early — but she does pitch all of them.
So far, that has been anything but a problem. The Panthers are cruising. Torgerson has fanned as many as 14 in one outing. For No. 44, double-figure strikeout showings are becoming less an exception and more the rule, which is saying something considering how much more experience many of her opponents have.
It prompts what seems like a reasonable question: Doesn't that put pressure on Torgerson? If she's having an off game, West Jefferson doesn't have anyone to turn to in the circle. It's her or nobody.
"I've always had the pressure on me," Torgerson said. "I love pressure. Put pressure on me. I love it."
For that attitude, Torgerson thanks her parents. "My mom's got a little spunk, my dad's got a little spunk," she says. "I probably get it from them both."
Still, for Torgerson, the interesting part is that she hasn't had much time to develop these sorts of habits, not at the high school level at least. Her freshman season was almost entirely wiped out by the coronavirus pandemic. Instead, over the last several years, she's invested time in traveling softball teams, logging hundreds of innings before she even enrolled in high school.
She's played on a few different teams, clubs called Hysteria, Revenge, Freedom, Fury and — no typo — Freedom Fury. She finds the most time to play during the summer, especially before she became a freshman. These teams have all been based in Idaho Falls, roughly a 30-minute drive from her home in Hamer.
If you want to understand how Torgerson has produced this sophomore season at such a precocious stage in her development, this is where to look.
"I always knew she was special. She was a hard worker," said Crystal Hincks, a West Jefferson assistant coach and the head coach of the Fury and Freedom clubs. "I've never had anybody pitch that well at that young of an age, and work as hard as she does. I knew she was going to go somewhere, but where she's at right now as a sophomore is amazing. I'm just glad to be a part of it, to watch her grow and see it happen."
With Hincks' team, Torgerson has traveled all around the area, facing competition her coach says can be stiffer than that at the high school level. Think games against teams in Boise and Salt Lake City, hubs that groom talent like it grows on trees.
These teams have also given Torgerson chances to grow in ways she hasn't experienced at West Jefferson. With her traveling teams, she isn't the only pitcher, which has two effects: One, she has a weight lifted off her shoulders, and two, she can foster healthy competition with the other hurlers on the team.
"I call it being 'frenemies,'" Idaho Fury head coach Heather Baker said. "She's always been really good at pushing herself and wanting to be the best — but being just as supportive as the person that ends up playing if it's not her. She's just a great teammate."
Later, Baker added this: "She's just never been the kid that feels like she's owed something. She works for everything. Some kids would take losing her dad as, 'I'm going to shrink and shrivel up and hide,' and she didn't. She used it as, 'I'm going to make him proud, and I'm going to keep doing what I'm doing and work hard.'"
After all, Torgerson likes to say, her dad is always watching over her.
It should come as no surprise that her dream, to play at BYU, coincides with memories she shares with him. Jordyn remembers watching the Cougars with her dad when she was younger. Years ago, when she attended a softball camp in Provo, she felt at home. This is the place, she thought. This is where I want to end up.
"That's kind of always been me and my dad's deal — to get there," she added. "I want to do it for him, but also for me."
***
For a moment, Jordyn seems to take it all in. Wind whips through her blonde hair as she stands a few feet behind the dugout at West Jefferson's softball field in Terreton, where she and the Panthers are moments removed from another blowout win. Now the JV game is unfolding, giving her a chance to unwind.
Here, everything Torgerson treasures teems with life: Her family, her sport, her teammates, her community. Relatives and friends stop to chat with the sophomore phenom, not because she had just spun another shutout in another runaway victory, but because she's made connections with most everyone in the stands. Nary a stranger lingers in the silver metal bleachers.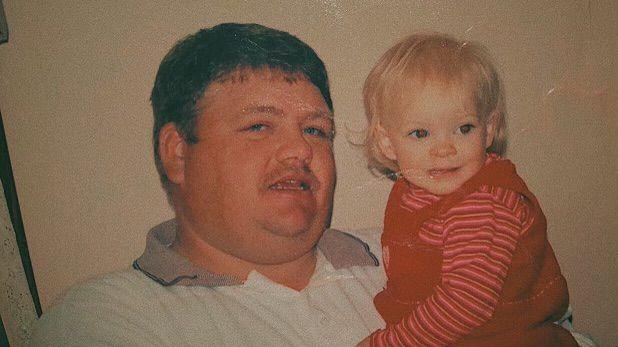 The Torgersons are synonymous with sports at West Jefferson. In fact, on this sunny April afternoon, their entire immediate family is present. J'mae sits at a table in front of the field, keeping score. Jed helps coach the baseball game going on at the field adjacent. Jud, the 11-year-old, mills about.
This softball field may not be a sanctuary. Torgerson and her family attend a real one for church. When you understand what it means to Torgerson and her loved ones, though, you realize it comes awfully close.
Mostly, it reminds Jordyn that one day, she will reunite with her dad. One day, she too will graduate.
"If I don't have faith and I don't know that I'm going to see him again," Torgerson said, "what's worth doing if you can't see someone again?"